If it's filthy, it's for me. Thankfully, Boston's irate and ornery Fraud come filthy as fuck.
I stumbled across them on one of my many outings to beloved Boston area dive O'Brien's Pub. The five-piece wasted no time in their delivery. No meandering bullshit. Just straight and hard, picture-perfect hardcore punk. As such, I am reminded of genre kings Bib, Video Prick, and World Peace.
Watching them live, especially in the hard-hitting Northeast, is an absolute joy. If you're not amenable to the idea of catching boots to your face, be sure to stand back. Sludgly and primal riffs call crowdkillers to action with no delay. Then the vicious growl of vocals to further instigate spectators makes inattention a dangerous sport. The pit opens, my happy place.
Fraud is Christian (guitar), Coleman (vocals), Jakob (drums), Verla (guitar), and Dom (bass). The band formed during the pandemic and had their first show in drummer Jake's old basement.
I later learned the songs with which I fell in instant love were most of what compromise just-released second drop, March of Progress. "It's mostly material we've been playing live for almost a year now," Fraud opines.
The 6-song EP released by Cleveland-based Delayed Gratification Records comes in at under 10 minutes as is standard for the genre. When it ends you're raging adrenaline will have you panting and craving more.
Lyrics on the release "are mostly about technology and it's negative effects I've observed on myself and the people around me." Something to which a suffering, social media-addicted populace can surely relate. Their delivery is brutal and vile, just the way I like it.
Of the drop Fraud tells me they're "very proud" as they certainly should be. Particularly considering that for most members, Fraud is their first band, an absolutely wild insight I had not seen coming. They would have no issue standing alongside any dream line-up. When asked what genre they consider themselves "hardcore punk" was the obvious and only possible reply.
Fraud has been playing regular shows with both recent and upcoming gigs at Dover, New Hampshire coffee-by-day-gigs-by-night spot Flight Dover. Tickets for the 9/2 Dover gig currently on sale. They are also expected at Providence, Rhode Island's Dracula on 8/11 for the Restraining Order record release show.
***
Follow Fraud on Instagram for all the pertinent updates. Catch them live if you can. And order a tape (limited, 100) from DGR before you can't.
***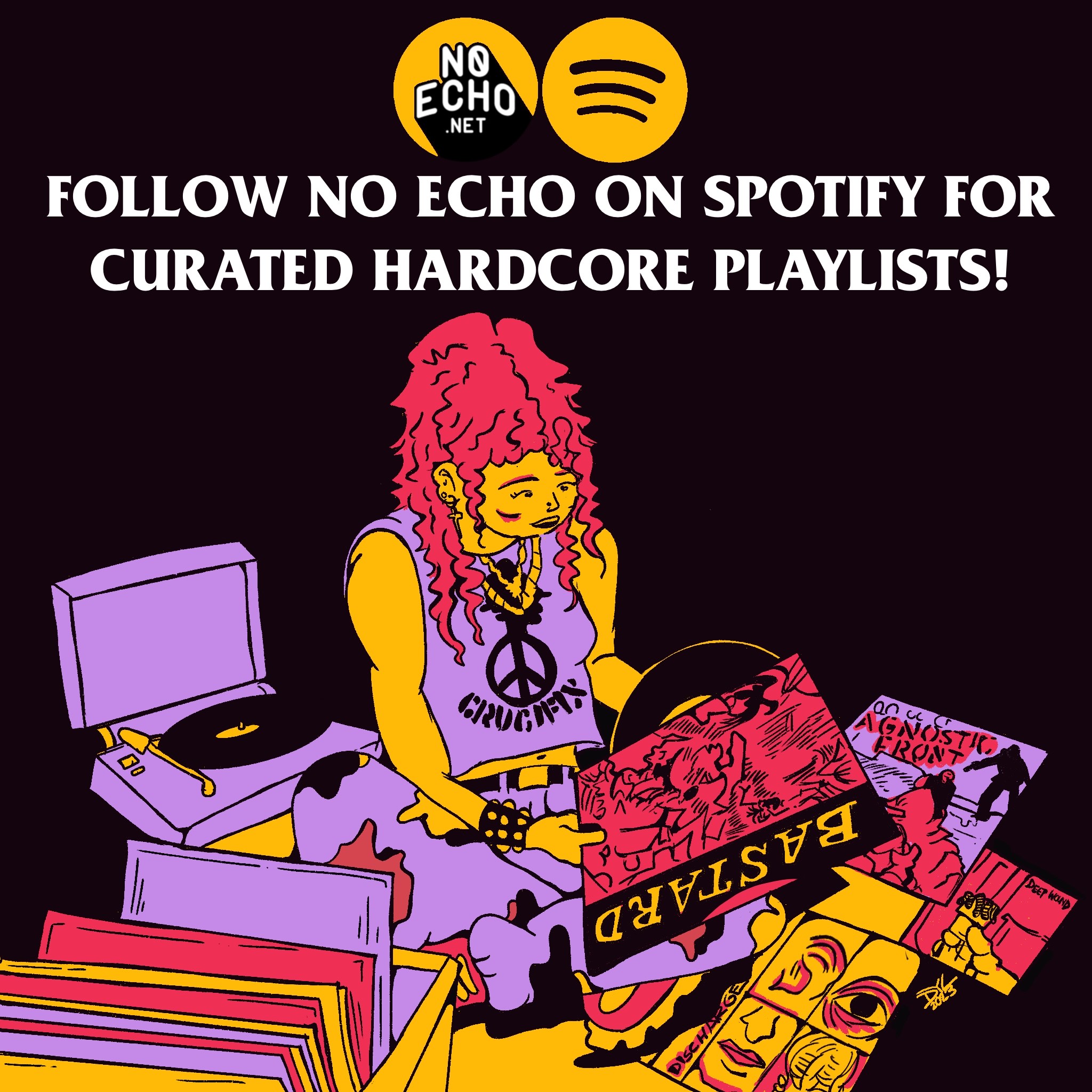 Tagged: fraud