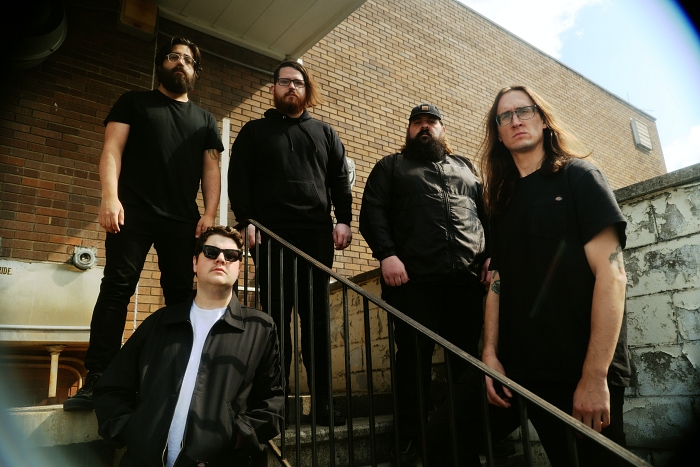 Ohio's heavy music scene continues to thrive, and it's not just hardcore. Metal acts like Darkroom are adding to the mix, and nu metal band ZONEZERO are having their name carved into wooden desks.
Formed in 2017, ZONEZERO have released a slew of EPs, singles, and a live album already in their discography, the Columbus-based outfit will be releasing a new EP called The Chaos Theory dropping soon.
Scroll down to check out the music video for the track "Parasite" and get some more insight from vocalist Jordan Sloan on all-things ZONEZERO.
Tell us about the making of this "Parasite" video we're helping premiere today.
The video was done by our friend Nick Marzluf shortly after we got back from our tour with Kingsmen and Rise Among Rivals in mid April, when we decided that "Parasite" was going to be the single off of the release. We knocked it out in a few hours at a factory in Delaware, Ohio and Nick absolutely crushed it.
What can listeners expect from The Chaos Theory?
So, I have always been into the idea that life is completely at random, it has fascinated me since childhood. The idea that outcomes of certain things cannot be explained is incredible and then in the grand scheme of things, some of the smallest happenings have affected some of the biggest events, so it's all about the idea that even the smallest gestures can have a grand effect on someone or something.
How did you come to work with Matt Gugliemo, the engineer behind the recording sessions for this new EP?
We got hooked up with Matt through our drummer Mike, who also plays in Orthodox. Mike and Matt have toured together and got to know each other, and when it came time to record a new EP, we wanted to really make it "pop" and just take it to a whole new level, and so Matt was a no-brainer.
The experience was amazing, Matt is such a wonderful producer and friend, and he really "got us" with this new material.
What drew you into making nu metal? I know you, Jordan, are in a handful of bands, what separated this one's genre from any other project?
I've been into nu metal since I discovered Slipknot from a friend at school in 2006, and it was all downhill from there. My love and devotion is still strong, and I feel like there were lots of bands that did so many innovative things that fell by the wayside because they got tagged with the musical curse word at the time, "nu metal"; bands like Nothingface and Deadsy.
ZONEZERO is personally my baby, I had almost given up on the project altogether after a handful of lineup changes around 2018, but I decided that I wasn't going to listen to anyone else's outside thoughts on what music I wanted to make, and decided to revive it as a nu metal band and take over vocal duties.
What's changed since the last release, and what's changed since ZONEZERO started?
I think one huge element is that we've all kinda found our groove, so to speak. The first EP was mainly six demos I had wanted to release and then once I had dropped the first song back, "All In Your Head," people really loved it so I threw together an EP and we started playing shows, then along the way through experimenting via singles, we eventually found out what works best with us.
What other bands from the area should we check out?
Please listen to Darkroom, Life of Crime, Salt, Crime Light, Sign Language, Waydown, Flesh Pile, En Love, Slug, Massive Gun, Griphook, Tomb Sentinel, Sour, Groundstate, there is really no shortage of music in Ohio to listen to. Ohio is the greatest state on earth.
What does Shaggy 2 Dope think of the new music video?
I would love to think that he fucks with it. He called us "The Best Band in the World In Ohio," so no one can take that away from us. MMFWCL.
What helps you decide on covers, as a nu metal band? I didn't expect an REM cover, but the Deftones one made sense.
The Deftones one was out of boredom during the pandemic, and it was a mostly finished cover that our old drummer was working on, but it was still fun. As far as the REM cover, we had a small list and we all agreed on that one.
REM is in my Top 3 bands of all time, if not my favorite band in the world, and Michael Stipe is a massive influence on me as a musician and performer, and as an openly queer person who struggled with their identity growing up, learning later on that he was also someone I could relate to past the music due to his sexual identity, it made their music that much more impactful.
***
The Chaos Theory will be out on August 25th.
ZONEZERO on social media: Facebook | Twitter | Instagram
***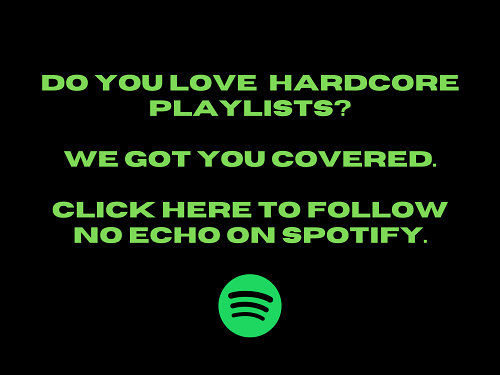 Tagged: zonezero