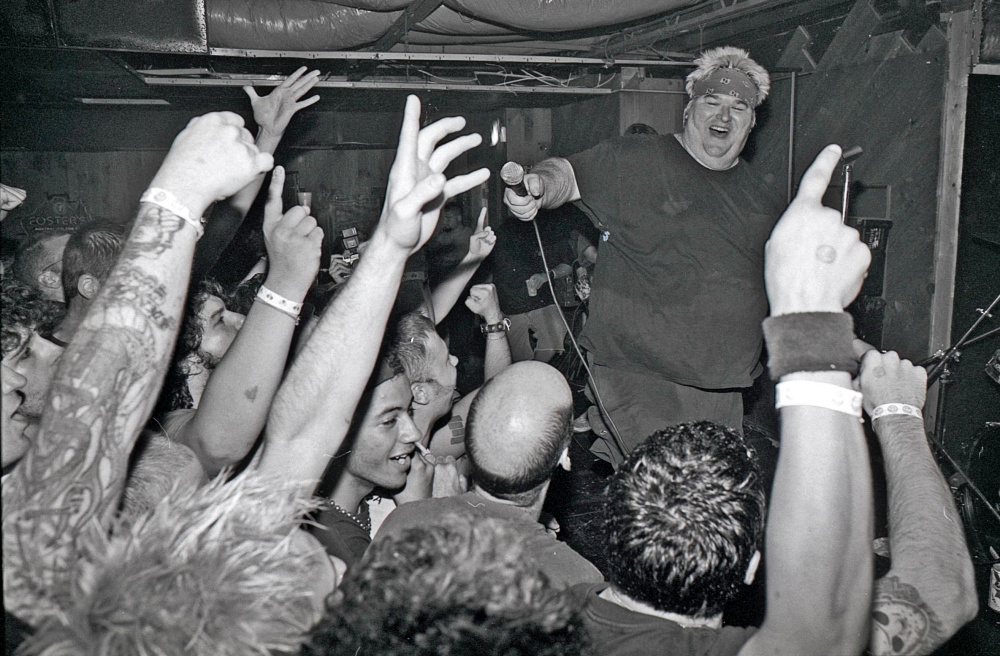 "I'm sick of this motherfucking goddamn shit"
At its core, the best hardcore, the best punk rock is just a bastardization of the blueprint Ike Turner put on the table in "Rocket 88" stripped of any pretense and revved up a million miles an hour. To me, rocknroll is a continuum and you can draw a straight line from early artists like Ike Turner, Chuck Berry, Carl Perkins, and Duane Eddy to the British invasion of the Beatles, Zombies, Pretty Things to The Sonics, The Fugs, The Stooges, MC5, Death and onward until we have Motörhead, Discharge, the SS, Lip Cream… well you get my point.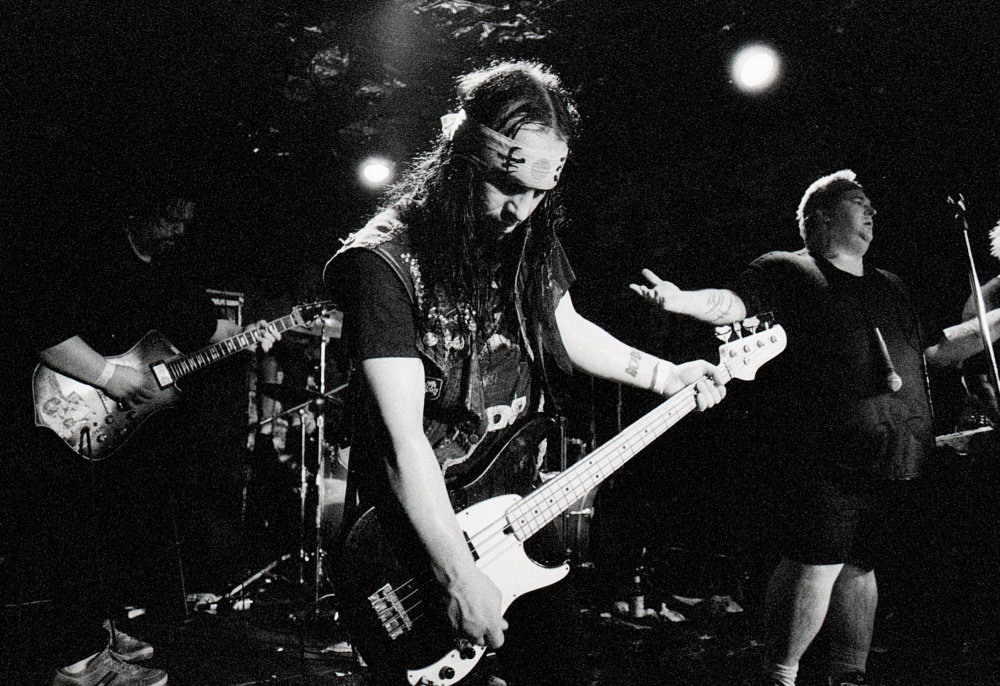 The envelope keeps getting pushed—velocities increase, bands get louder, heavier, more chaotic, less structured, but in the end, we're all just taking that basic formula people like Sister Rosetta Tharpe came up and putting our own spin on it. If any band has understood this it is Poison Idea, and if any record manifests this knowledge fully it is Feel the Darkness.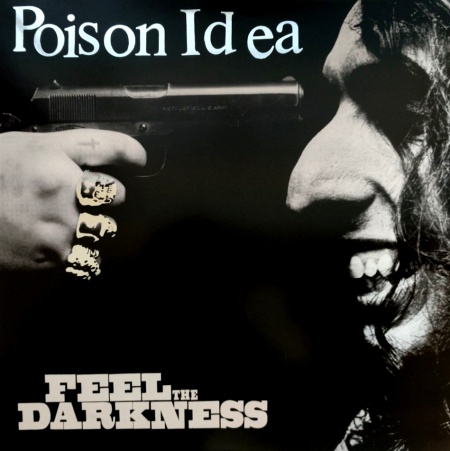 Originally released in 1990, Poison Idea's magnum opus is the full realization of the ideas hinted at in their '83 debut Pick Your King EP as well as their 1986 LP, Kings of Punk—the unrestrained speed and intensity of the former married to the conscious riffing and tuneful song structure of the latter giving birth to a brutal, heavy, and uncompromising album filled with bomb blasts of searing hardcore punk. Feel the Darkness demonstrates that it is possible to progress from a Discharge style notion of "noise not music" without losing any power or fury.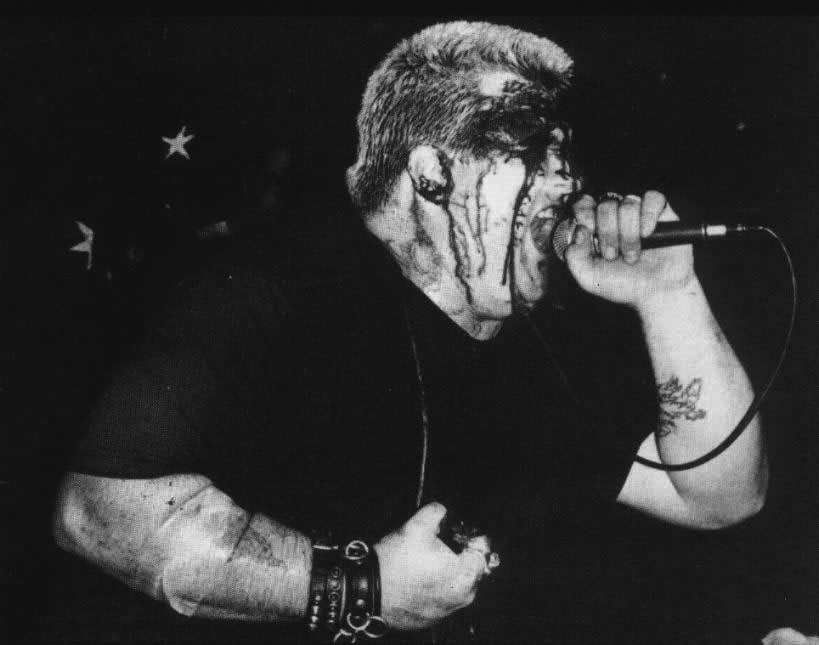 From the opening bombast of "Plastic Bomb" through the swaggering strut of the album's closing eponymous track, Feel the Darkness reflects guitarist Pig Champion's understanding of the full history of primitive, primal rock 'n' roll—creating a powerful foundation to support vocalist Jerry A's worldview. A lyrical perspective that marries the likes of Godard, Bukowski, Manson, Darby Crash, and David Bowie—a world of self-aware junkies and drunks, the downtrodden and those gifted with a bullshit detector—presenting a notion that all you really need to make a good story is a girl, a car and a gun (plus a little romantic self destruction). There is a sense of autobiography and fantasy blended together into a narrative best summarized by the lyrics "…you started with nothing but you ended with less" and "…for once in my life, I will be heard."
A reality of desperation, salvation, a longing for escape, self-abuse and sabotage painted against a canvas of searing riffs and thunderous rhythms—imagine Motörhead meets Chuck Berry in a bar fight headed up by a certain "...social blast, chaotic master" named Darby Crash. An unbridled example of the perfection possible when a band religiously studies the history of what came before, ingesting it fully and transforming it into their own creation.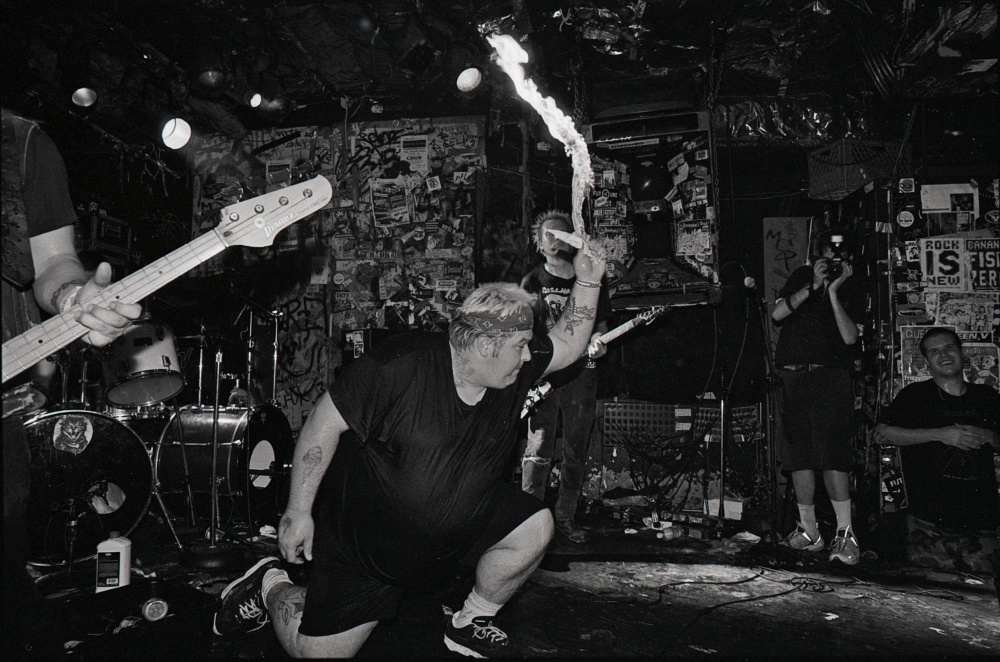 So why write about this record in 2018—a full 28 years after it initially debuted?
There are a myriad of reasons—the easiest take is that it has been remastered from the original 24 track analog tapes and repressed as a handsome double LP, which includes an additional 10 tracks which make the full breadth of the Feel the Darkness sessions—notably including the searing anti-fascist track "Discontent":
But the reissue alone provides only the catalyst to re-examine what I consider to be not only one of the greatest hardcore records of all time, but what should be considered to be part of the overall canonical pantheon of rock 'n' roll history.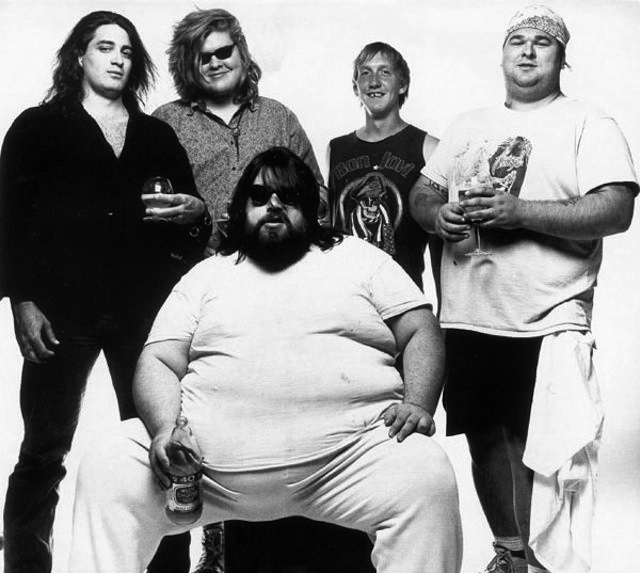 28 years prior to the release of Feel the Darkness, the Beatles and Bob Dylan both had debut releases—neither recieved much notice in the US at the time but now are granted the reverence they deserve.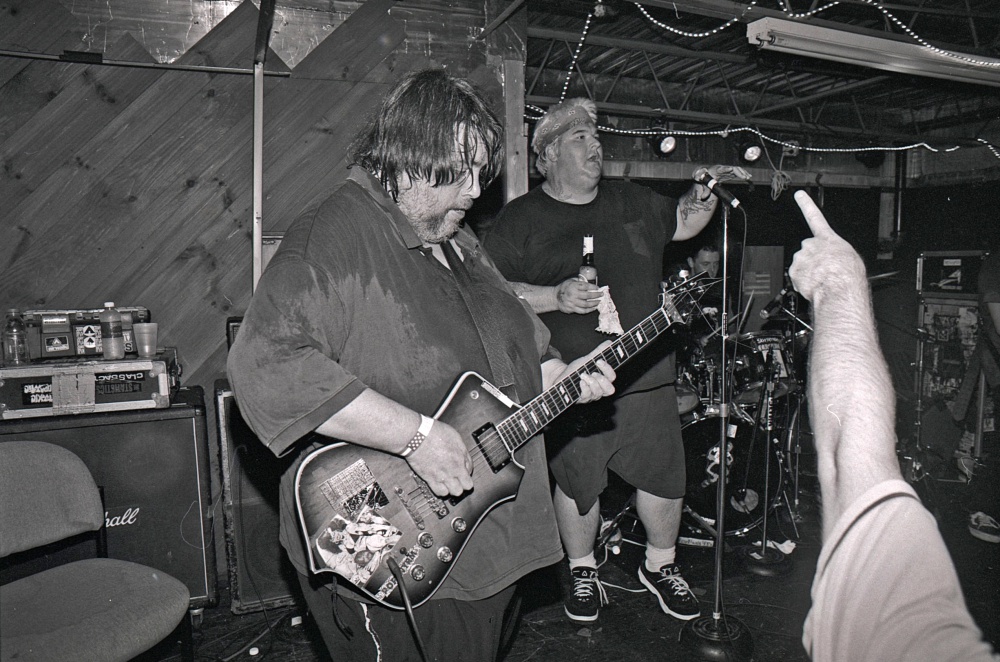 In 1990, I could have cared less about either record—at 16 what I wanted was manifested in the ferociousness of Poison Idea but now, nearly three decades later, I understand that you can't get to the next level without grasping the foundation of what came before. So many thanks to American Leather and TKO for making this available again to be studied, learned from and of course blasted until the house falls down.
***
The 2XLP reissue of Feel the Darkness is available now via TKO Records.
Tagged: poison idea