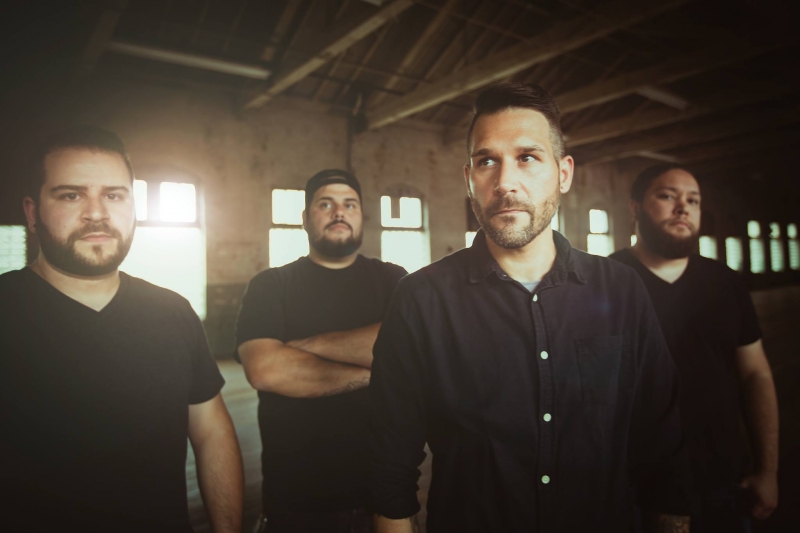 Bergen County, NJ (Hi, Mucky Pup!) is the homebase of Red Hymns, a post-hardcore outfit that clearly knows its way around a melodic hook. Formed in late 2015, the band marries spacey atmospherics with muscular arrangements. It's no surprise some folks have compared Red Hymns with Thrice, another group who can deliver a beautifully melodic passage and turn around a moment later with a fistful of face-punching guitar riffs.
Later this week, Red Hymns will be dropping Vol. 2, the second of four planned EPs from the Jersey band, and No Echo got its hands on "Terra Preta," a track from the new collection. "The song is about the struggle of living in a judgmental world where we immerse ourselves in everyone else's lives," Red Hymns vocalist Jeremy Hernandez says about the track.
The EP, like its predecessor, was recorded by John Naclerio at Nada Recording Studio in Montgomery, NY. You might recognize Naclerio's name from his previous work with bands like My Chemical Romance, Senses Fail, and Shai Hulud. Vol. 2 features an incredible mix by none other than Beau Burchell of Saosin.
Vol. 2 will be released on Oct. 27. Head to Red Hymns' official site for more info.
Tagged: red hymns