With a sound steeped in the speed and melodicism of classic Youth Crew, Vibes is a Canadian hardcore band that formed back in 2014.
Based out of Edmonton, Alberta (located on Treaty Six territory, traditional indigenous land), the group last appeared in 2018 via a split EP with Arizona's Penalty Box. Vibes have been involved in many other hardcore bands and organized 100s shows throughout the years.
"For me, going to a show that is all ages, organized by someone in the scene, to watch friend's bands is an overwhelmingly positive experience," says vocalist Mattie Cuvilier. "In Edmonton there is no shortage of negative messages being delivered to the youth—the cold, drugs and crime are enough bummers to contend with, I wanted to the lyrics to uplift the hardcore kids not make them doubt their own inner strength and resilience. Self hate is poison."
With a release date still in the works, Vibes will be releasing an album called Baseball Bat to the World's End before the end of the year. Check out a track from the record called "Champion Blood" via a music video produced by Edmonton hip-hop figure, Sonik. The clip features footage of the group performing at 2 local venues: The Aviary and on the roof of the historic Starlite Room:
"The album's title is taken from the song's lyrics and pays tribute to two of Edmonton's well-known landmarks—a giant baseball bat statue and a look-out point called End of the World," Mattie told No Echo via email.
"The song is the band's salute to our home city of Edmonton, which is the northernmost city in North America, with a population of over 1 million. Despite extreme weather conditions, Edmonton has a long proud history of hardcore punk—a tradition that Vibes is proud to carry on."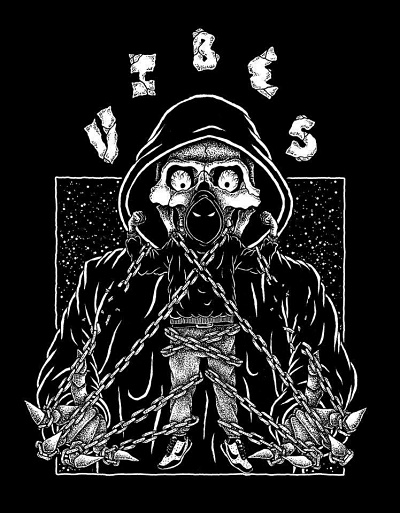 Stay tuned for a release date for Baseball Bat to the World's End coming soon.
Vibes on social media: Facebook | Instagram | Bandcamp
***
Help Support What No Echo Does via Patreon:
***
Tagged: vibes