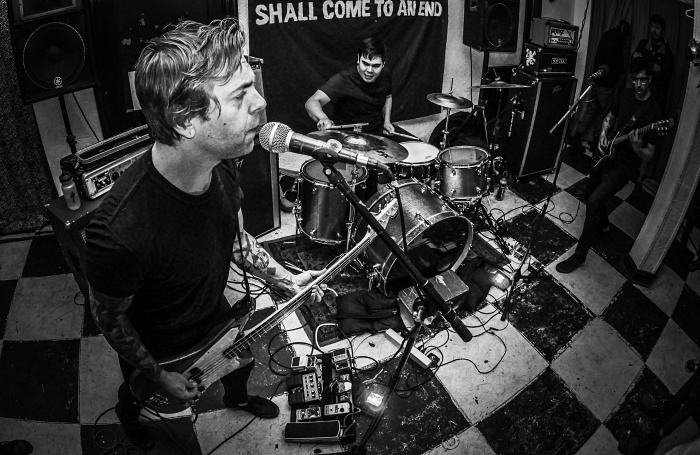 Featuring members of No Echo-approved Faim, Thieves Guild is a Denver-based power trio with two things driving them: ripping hardcore and politically charged lyrics. The band formed earlier in 2019, bringing together elements of hardcore and crust, bringing to mind Tragedy and From Ashes Rise along the way. But through it all, there's always a strong melodic sense to what the three musicians are delivering in their arrangements.
No Echo is honored to present the exclusive premiere of Class Hatred, Thieves Guild's debut EP. Take a listen below to see why we're hyping these dudes:
"Class Hatred is meant to be angry, political manifesto as well as a eulogy to a world at the breaking point," said Thieves Guild via email to No Echo. "We offer no hope or solutions to this dilemma except one — bring the world over the brink and build a new one from the ground up."
Also behind the recent Goon release we raved about on the site, Convulse Records are releasing Class Hatred on cassette in a very limited run of 25 copies. Get on that.
***
Donate a few bucks to help with No Echo's operating costs:
Tagged: thieves guild