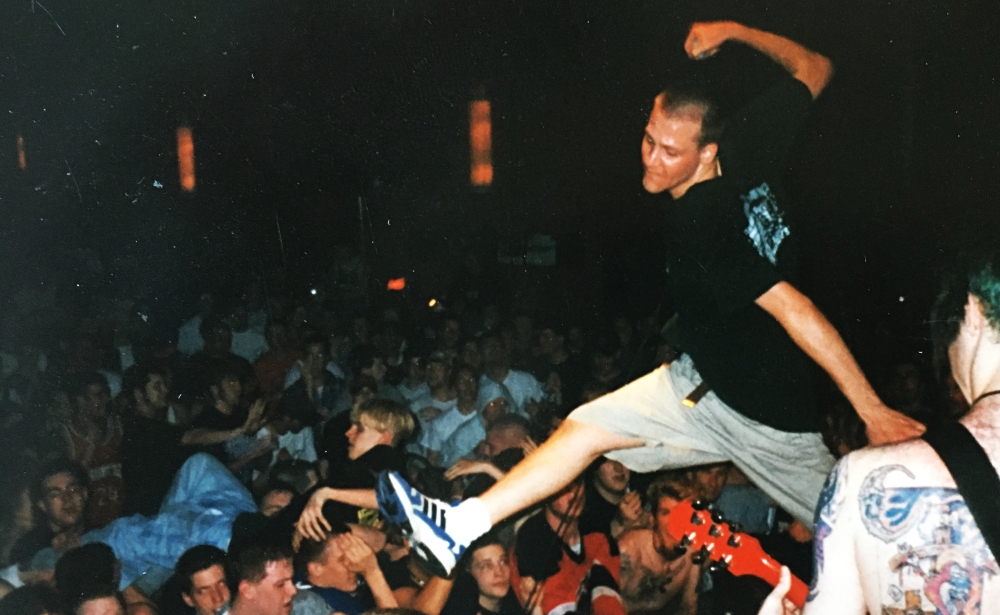 Formed in the early '90s, Slugfest might have never dropped a proper full-length album during their short time together, but they still have managed to influence scores of hardcore bands in the years since. The group was fronted by none other than Scott Vogel, the hardcore lifer who not only currently sings for both Terror and World Be Free, but also has been a member of such bands as Despair, Buried Alive, and Fadeaway throughout his career.
But Slugfest marked the many firsts for Scott, as he confirmed for me during a recent chat with the fellow NY to LA transplant. "Yes, everything was first with Slugfest. First out of town shows. First time having my music on vinyl. First time feeling like a few people actually liked my band. It's was all very exciting and completely innocent. I miss it a lot. Things now are very 'professional' and calculated. Back then, we just followed our hearts 100 percent and the result was 100 percent genuine."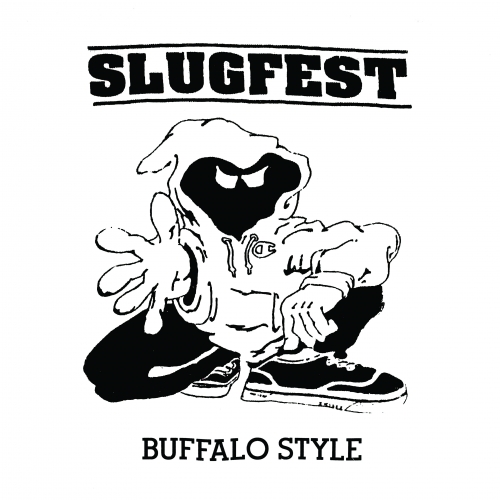 Scott and I hooked up to discuss all-things Slugfest because Safe Inside Records will be releasing Buffalo Style, a compilation LP compiling the songs off the group's 7"s, plus the 4 songs off the Initial Records CD that never were never issued on wax. Like I previously mentioned, Slugfest weren't around a long time, but they did manage to do some cool stuff during their run, after all, this is a band who's first show was opening for Judge. Scott still appreciates the moment: "The show was at the almighty River Rock Cafe in Buffalo. It was surreal to get to open up for Judge in the prime. That's so cool. I love Judge."
Slugfest would go on to feature Snapcase's Tim Redmond on drums, but before that, the band included an older dude behind the trap kit who has become somewhat of a legend in hardcore folklore. "[Laughs] I actually don't know what he's up to know. I haven't seen him in a long fucking time. Jon was the owner of the River Rock Cafe and they did all the hardcore shows at that time in Buffalo. Me and my brother Jay would be at as many shows as possible and just got to know him and found out he played drums, so that's how Slugfest started. Practicing on the stage at the River Rock and learning how to write songs and play live shows. We must have been terrible at first," laughed the singer.
With Buffalo Style hitting stores soon, I was curious to know which Slugfest song Scott felt best represents the band's sound, and he didn't hesitate: "'Sinking.' That songs still hits hard and kinda was the summary of the whole band in my mind. I remember when we recorded the first 7" we could not believe how good it came out. Thank god [laughs]. It's so bad by the time the 7" came out, Slugfest was over."
Safe Inside Records will be starting pre-orders for Buffalo Style sometime in the middle of May, including various color varients and bundle options. Follow the label on Instagram to keep up with the info.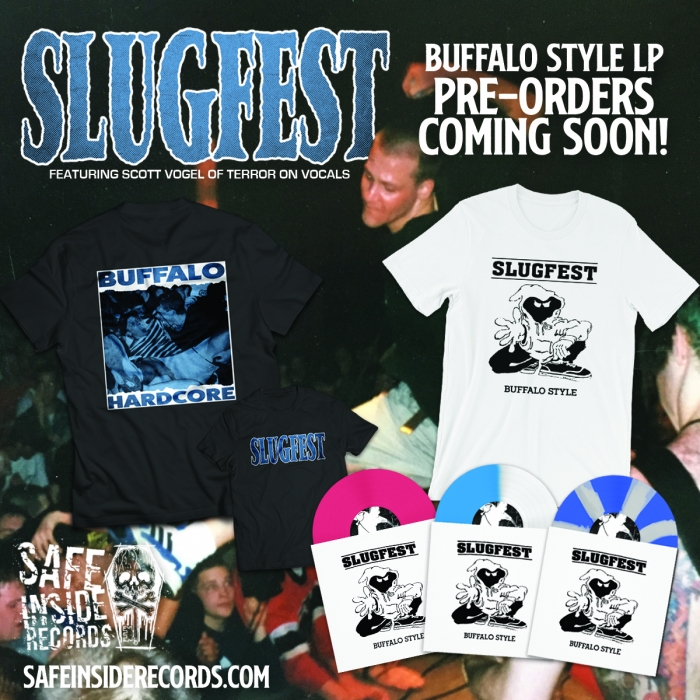 Buffalo Style tracklist:
Chuckidoos Flight
One To Blame
Sinking
Hard To Forget
High And Mighty
Fight The Release
Slugfest
Matron Of Sedition
Matron Of Sedition (live)
Hard To Forget (live)
Sinking (live)
Minor Threat (live)
Tagged: slugfest