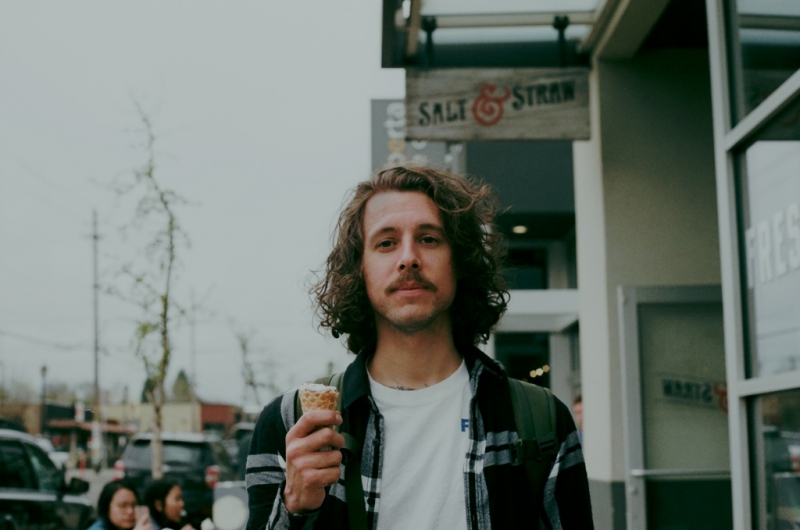 Tyler Ross is a talented documentary/film/TV photographer and camera operator based in Los Angeles. In addition to his photo work within the hardcore community, he's also dedicated much of his attention to capturing the comedy world, shooting some of the biggest names in the game. I recently saw some of Tyler's work at a gallery event produced by No Echo friend Arron Herrera and instantly became a fan.
I reached out to Tyler to see if he would be game to be part of the Photographer Spotlight series and he was down for the cause.
Where were you born and raised, and were your parents into the arts?
I was born in Los Angeles and raised in San Diego before returning back to LA for college. Not too much, no. My grandfather was a highly skilled painter and very much an artsy human. Guess it skips a generation. Both my brother and I are very much artistic and into the arts.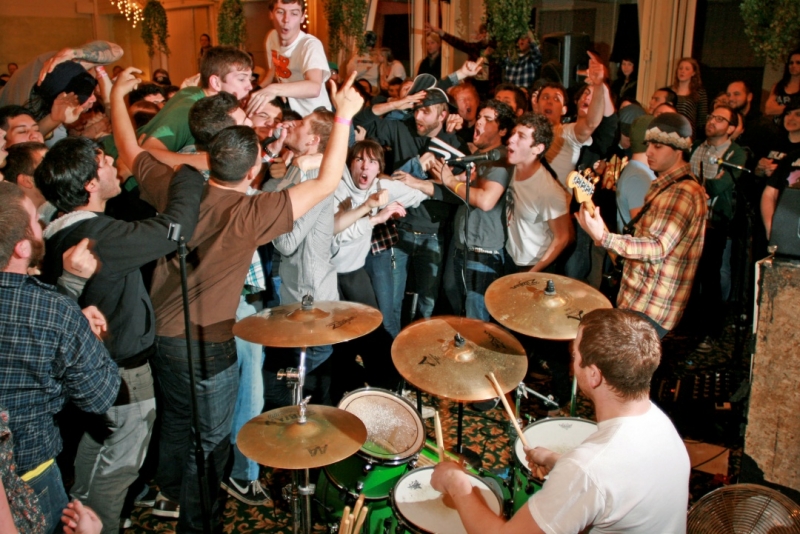 What came first, your love for music, or your love for photography?
I've had a love for music as far back as I can remember. When I was three, I remember listening to Tom Petty and the Heartbreakers tapes while I was in daycare, or even on road trips. Photography was a hobby when I was a young teenager and gradually became a passion turned career.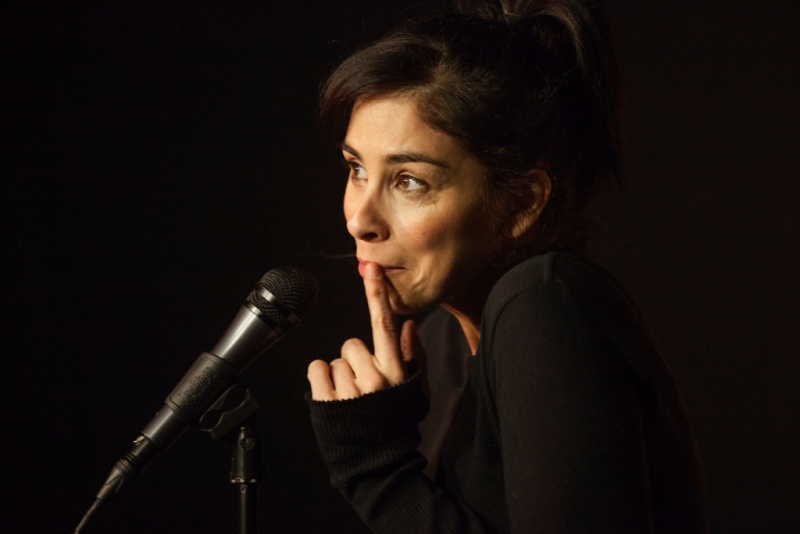 How did you discover hardcore/punk?
When I was in fifth grade, a few kids I played baseball and skated with in my neighborhood were really into bands like Offspring, Bad Religion, NOFX, AFI, and so on. Being into grunge, alternative, and rock music already, it was an easy transition and I quickly grew to love these bands. Then I discovered Sick of it All and I was immediately hooked. Day in and day out, I was obsessed with finding new bands. Back then, the Internet wasn't a big ole music downloading war, so I looked to record stores, shows or the thank you section in the inserts of records.
Who were some of the photographers you looked up to during your formative years?
Aside from the likes of Annie Leibovitz and Mark Seliger of Rolling Stone, and Glen E. Friedman or Chi Modu, I didn't really pay close attention to who photographed who or what. Once I got to college, I began delving more into my documentary and journalism courses discovering a few photographers that really opened my eyes such as; Mary Ellen Mark, Lewis Hine, Dorothea Lange, Joseph Rodriguez, and Mick Rock.
What is your camera and post set up?
I photograph with film and digital on Canon and do a light edit with Photoshop. I come from the film and early digital world, so I don't like to alter the natural state of my photographs. I like to preserve real life documentary style as best as possible.
Who are some of your favorite bands to shoot?
Some of my favorites to photograph would have to be Bane, Ceremony, Down to Nothing, Rotting Out, Terror, Title Fight, Turnstile, Fury, Downpresser, Incendiary, Trapped Under Ice, and probably a few more that I can't think of at the moment.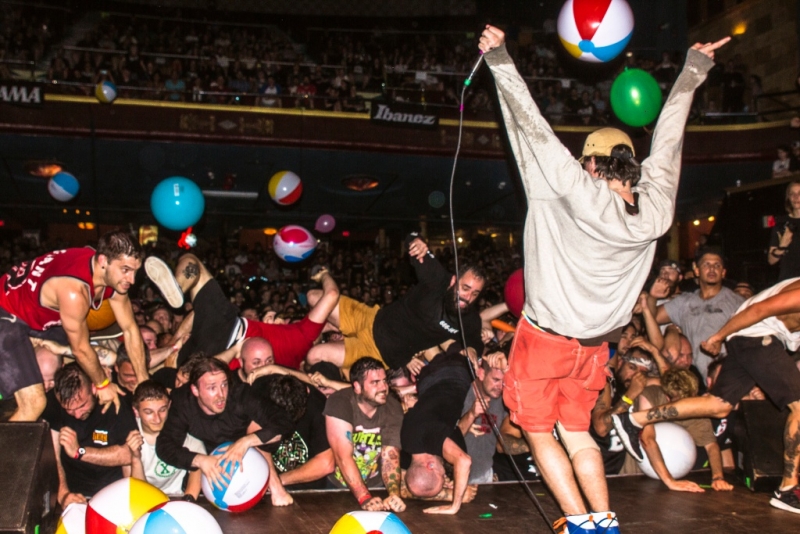 If you could go back in time, who are some bands that you would have loved to shoot?
This list would be insanely long, but I'll narrow it down a lot. I would have loved to photograph Nirvana, Alice In Chains, Pantera, Beastie Boys (in their heyday), Tupac Shakur (not a band, but absolutely ultimate), the Beatles, Minor Threat, Ramones, Johnny Cash, Tom Petty and the Heartbreakers (the early days, but still would love the opportunity to this day), and although also not bands, but artists like Miles Davis, John Coltrane, and Billie Holiday.
What are the toughest aspects to shooting hardcore/punk shows?
I'd say the most challenging would be positioning at times when space is limited on or around stage. Working with little to no lighting sometimes as well can be tough. There's usually tons of action at shows and without a flash, it can be very hard trying to freeze frame the action without blur and produce a high quality image at the same time. I like to try and do both ways like the good ole days. As much as I can in-camera and very little to nothing in post.
I loved the portrait series you shot while you were at Sound & Fury this year.
This was actually the second year doing it. I've worked in the comedy and documentary journalism world for years and just decided to contribute a similar documentation as I do in those worlds and showcase those from the stage away from it because I feel you don't get that kind of content or coverage as much as you'd see during the old print days in music. I absolutely love documenting and taking people's photographs, so having the experience and knowing a lot of the bands helps as well making it a much easier thing to accomplish on top of the actual enjoyment of wanting to do it. I'm very thankful and appreciate the trust I get and the access to do this.
Tell me about some newer bands that we should all be on the lookout for.
I guess for the people that aren't as on top of what's new or what bands they shouldn't be overlooking right now, I'd say personally for me at the moment people should know: Abuse of Power, Odd Man Out, Queensway, Bind, Regulate, Stone, Firewalker, Lower Species, Dead Heat, Protester, and Culture Abuse. Risk It! from Germany. They aren't new, but I feel a lot in the USand other countries still don't know them and really should. And for the more melodic softer stuff; Souvenirs, Movements, Can't Swim, Turnover (Peripheral Vision and the upcoming new record), and Petal.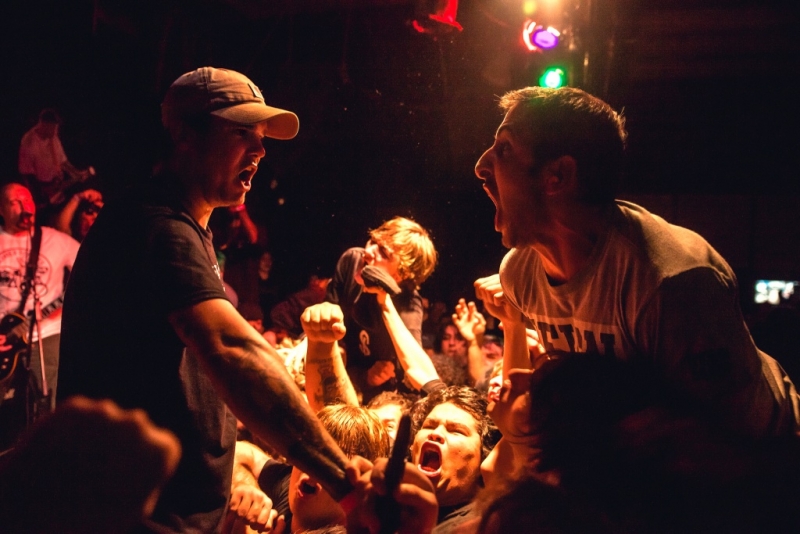 Who are some modern-day photographers that you admire?
The names that come to mind immediately are: John Milano, Danny Clinch, Trev Lee, Emily Holmes, Hannes Becker, Melissa Findley (most which aren't music photographers, aside from Danny, John), and pretty much a solid handful of hardcore/punk photographers across the nation, as well as some international, they truly know who they are.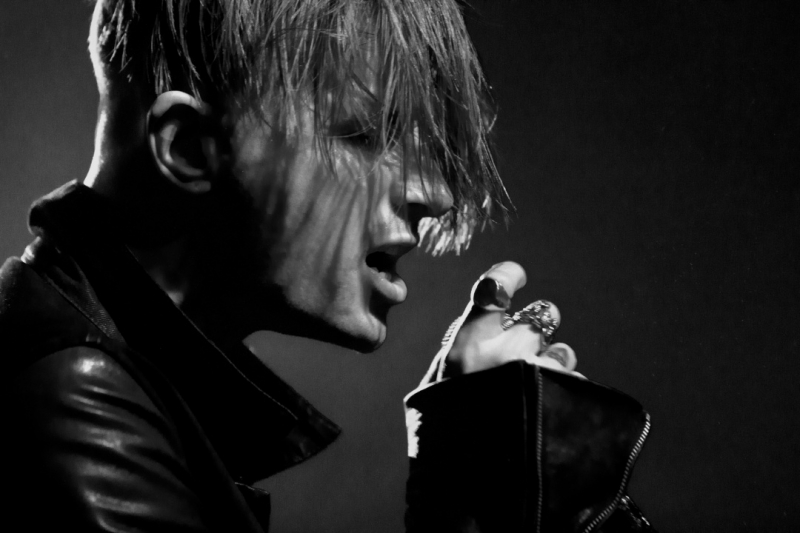 If you had to pick one of your photos that best encapsulates why you love shooting hardcore bands, which one would it by and why?
I don't think I could just pick one, but a few bands I've photographed over the years like Ceremony or Bane or No Warning clearly show that high energy, belting out lyrics, and action between the crowd and the band, which as a whole of togetherness, I love the most.
***
See more of Tyler's photo work on Instagram and Flickr.
Tagged: photographer spotlight, tyler ross