Tearing through a potent blend of hardcore punk and the rawer side of death metal (think Wolverine Blues-era Entombed), the members of Zealot R.I.P. get to the point whenever they combine forces.
Comprised of Mike Schleibaum (Darkest Hour, Be Well, Battery), Jason Hamacher (Combatwoundedveteran, Frodus, Battery), Blake Harrison (Pig Destroyer, Daybreak, Hatebeak), and Peter Tsouras (Fairweather, Be Well), Zealot R.I.P.'s eponymous 2019 debut EP not only lived up to the musicians' pedigree, but also got you excited to hear what they would come up with next.
"I've taken a different approach from any other project or band I've been in," says Schleibaum. "Zealot is sort of a return to my early days in music. We write songs pretty quick and usually end up keeping the first takes."
With their aforementioned EP serving as a perfect set up to the group, Zealot R.I.P. is gearing up to release their debut album, The Extinction of You. No Echo is psyched to premiere "Covered in Flies," a mothefucker of a track from the forthcoming LP:
"I've always been obsessed with the song 'Halo of Flies' by Alice Cooper (I love the band too)," says Harrison of "Covered in Flies" in an email to No Echo.
"It's more of a sludgy sorta jam related to death, greed, and just punishments. This also has a super noisy/chaotic middle piece that really is something I love to do."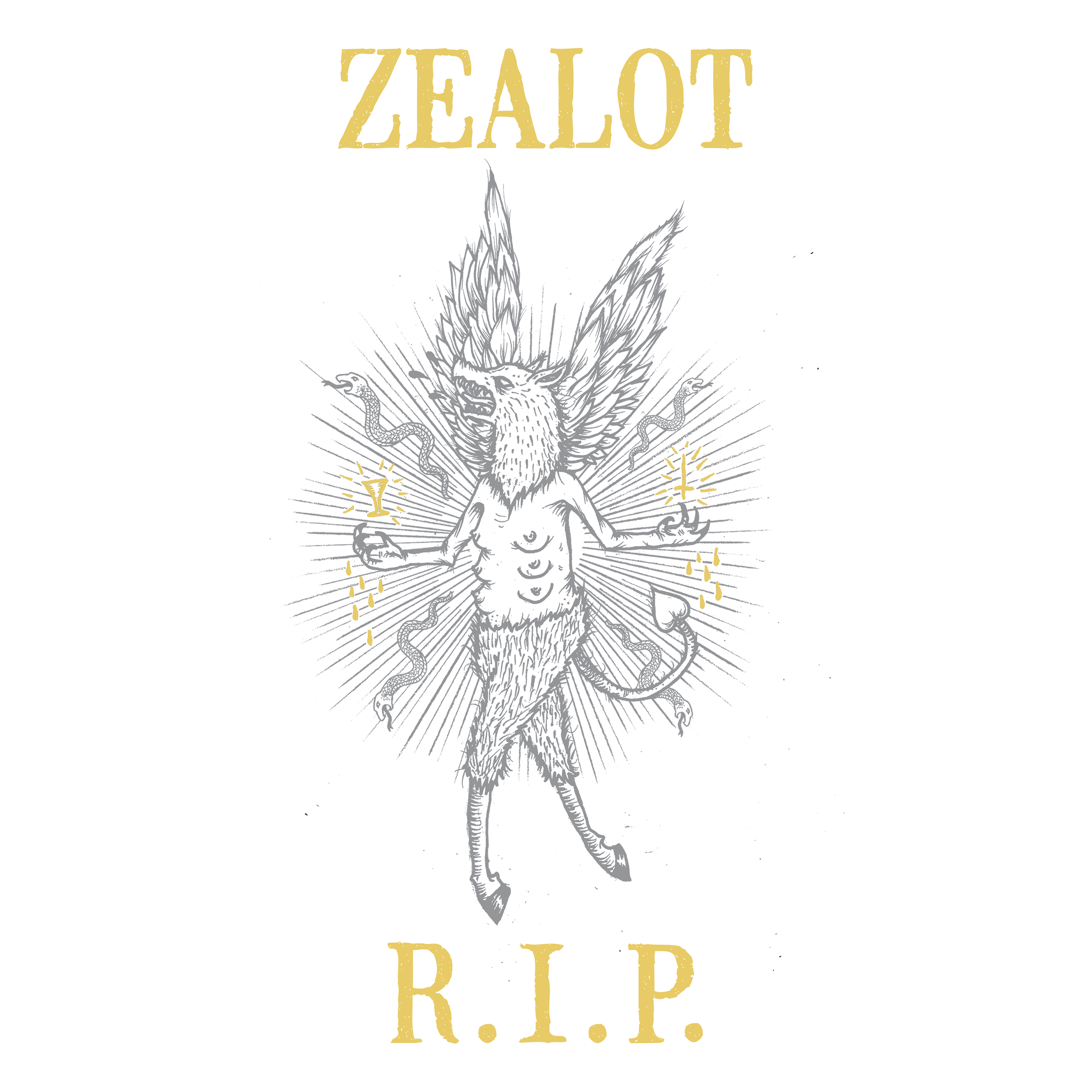 The Extinction of You LP will be released on limited vinyl, 250 on gold and 250 on white, via Three One G Records, on September 10th. The pre-order link is right here.
Zealot R.I.P. on social media: Instagram | Bandcamp
***
Help Support What No Echo Does via Patreon:
***
Tagged: battery, combatwoundedveteran, fairweather, pig destroyer, zealot r.i.p.