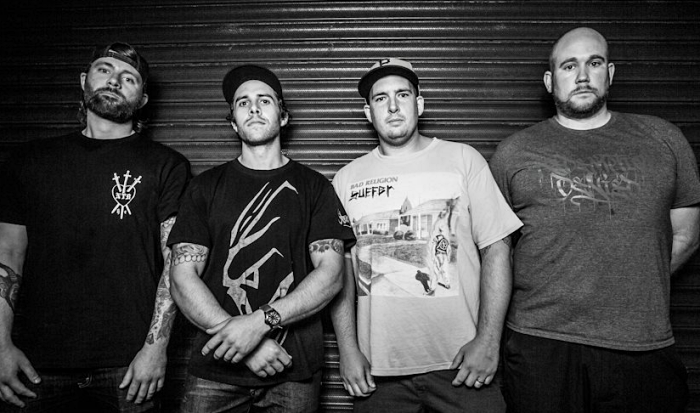 I love Steel Nation. Truth be told, I've known drummer Ethan Raese since he was a teenager. We met at his first gig, playing in a Youth Crew style band during the salad days of 123 Pleasant St., a small club at the heart of West Virginia University campus in Morgantown, West Virginia. Fast forward over a decade later and our paths would cross again while playing together in Cleveland. This time, he was very grown up and playing in a very different band.
Steel Nation began in the spring of 2005 in Central PA with 4 musicians looking to combine the sounds of classic NYC and Cleveland hardcore. Blending the two styles is something that they do very well. The Biohazard-esque dual vocal style of Neil and Steve, coupled with Crowbar's soulful howl, gives you one of Pennsylvania's finest.
Despite their early struggles, Ethan, Neil, Steve, and Alex have been playing together for the last 15 years while continuing to stick to their roots and simultaneously growing and evolving as musicians and song writers. Their latest album, The Big Sleep, will be released by Knives Out Records and has a TBD release date. However, they're giving us an early taste of what's to come with "2 Many Times," the first single from the forthcoming album.
I chatted with Ethan about the new record and what the band has been up to amid the COVID-19 crisis.
How are you holding up, my man?
So, at this point I think it has been over 6 weeks of lock-down. Most of us are still working to some capacity which is certainly lucky, but I know for me there is still way too much time on my hands. I usually spend most of my time reading, keeping my chops up on my drum pad, listening to music and watching random stuff on Netflix. I was lucky enough to snag some weights from my gym, so I've got a pretty decent set up in my apartment. Neil has been demoing new riffs and sending them around so maybe after all this is done, we'll have new music to record.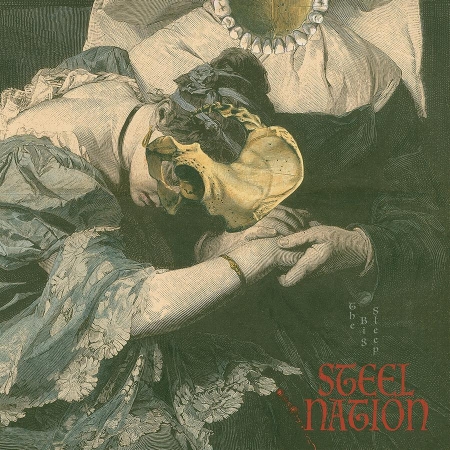 What can you tell me about the new record?
We recorded The Big Sleep with Len Carmichael at Landline Studios in Ewing, New Jersey. As usual with us, it took a little longer to finish the LP than we planned because it is tricky with everyone in Steel Nation living in different parts of Pennsylvania. But we managed to get 13 tracks recorded, 10 which will be on the LP. For now, we aren't too sure what we will do with the other 3, maybe a 7 inch a little after the LP comes out.
It will a bit tough to say when the record will be coming out because, like with most everything right now in the world, it all depends on what is going to happen with COVID-19. Either way, we are excited that we are finally going to be getting this album out soon. We had been working on the album for quite some time and had the songs written even well before that.
This is what Steve had to say about "2 Many Times" to No Echo:
The song, to me, is all about the never ending struggle to find the willpower to break free from all the things that have a hold of you that are harmful to your body, to your mind, and to your very existence.
When you try to fight with yourself to make the right choices, but lose almost every time, when is enough? When can you stop being an outside observer of yourself, continuing down a path that you know will lead to your demise? Sometimes it feels like there is nothing left to do because you feel like you've tried everything and still come up short.
"Again, I take one look in the mirror,
And I've never seen it clearer
That I've wasted all my energy
On all the things that slowly kill me
And I'll have nothing to be thankful for
When death comes ripping down my door"
Maybe life is meant to be a constant struggle; a game of life lived only to be able to reflect on your final score at the end of the game. The key is to always find a way to pick yourself up and to keep moving forward. I did that by writing this song. It was a way to express how the constant struggle felt to me during a period of my life.
***
Steel Nation on social media: Facebook | Twitter
https://twitter.com/SteelNationPA
Tagged: steel nation