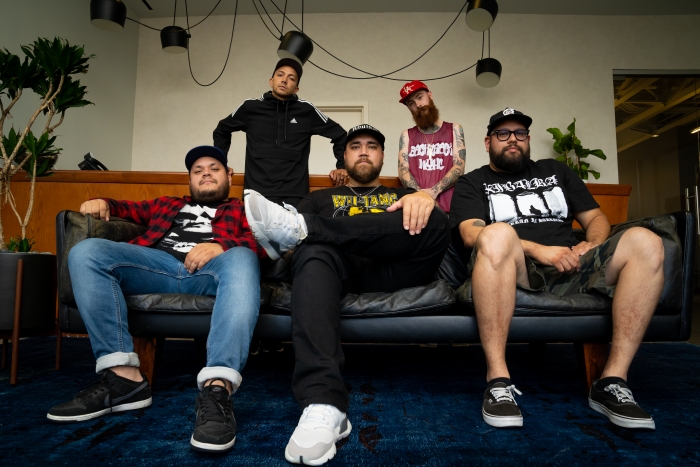 Being in a hardcore band—or any kind of band, for that matter—one must be ready to roll with the changes and adapt when needed. Arcline know this concept well.
The Los Angeles-based hardcore combo was founded by Hoods guitarist Marty Cole back in 2014, and now, 5 years later, he's switched over to become the frontman. The switch has opened up Arcline's lineup to Ivan Hernandez and Gabriel Batista (Take Vengeance) to take on bass and guitar duties, respectively. The band is rounded out by guitarist Drake Duncan and drummer Derek Jerome.
Refreshed for action, Arcline spent time with Taylor Young (Nails, Twitching Tongues) at his The Pit Recording Studio in Van Nuys, CA this past May to work on a new EP they've titled Gateway Drugs. With the collection dropping this fall, No Echo wanted to give you a sneak peek at what lies ahead through "Scorpion," a track from the EP:
"The lyrics are inspired by my frustration with certain people and belief systems that we are confronted with everyday," Marty told No Echo about "Scorpion" and its lyrics. "In the instant information age that we live in, people don't always take the time to process and research the information that is being presented. I won't disclose who or what the song is truly about here but just know 'Scorpion' was written out of pure rage provoked from being completely lied to."
Gateway Drugs will be released in October via Upstate Records. Follow Arcline on Facebook and Instagram to keep up with their upcoming shows.
***
If you dig No Echo, you can donate a few bucks to help with the site's operating costs: