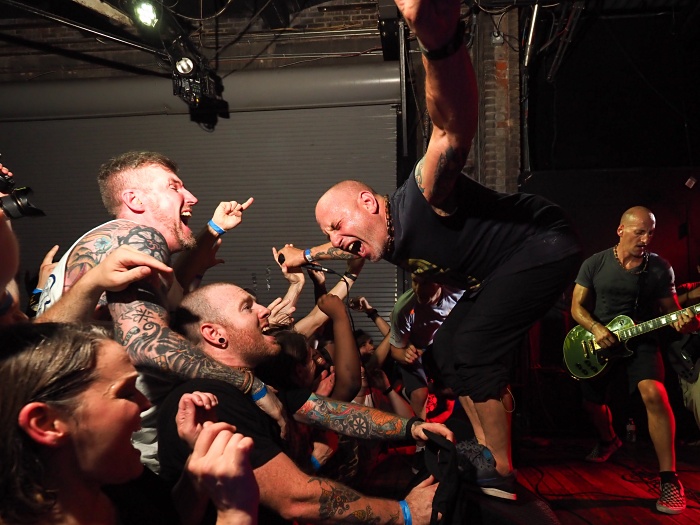 No Echo is excited to be part of two shows coming to Brooklyn, NY and Garwood, NJ in late December. Shelter, Mil-Spec, and Constant Elevation will be teaming up for a pair of bills at St. Vitus (Dec. 19) and Crossroads (Dec. 20).
The Brooklyn gig will also include a set from Rule Them All, a Long Island-based outfit that brings to mind the melodic hardcore of bands like Dag Nasty and Silent Majority. For the Jersey show, School Drugs will be opening the festivities with their no-nonsense hardcore punk. The group just dropped their debut LP via Indecision Records.
As far as Constant Elevation and Mil-Spec, the former is a new hardcore band featuring Shelter drummer Sammy Siegler and vocalist Vinnie Caruana (The Movielife, I Am the Avalanche). Constant Elevation's eponymous EP for Revelation Records recently reached store shelves. Mil-Spec is a Canadian hardcore unit who's 2018 EP for the Lockin' Out label, Changes, got a ton of play at No Echo HQ.
Having caught Shelter last year at their show in Santa Ana, CA, No Echo can tell you that our friends on the East Coast are in for a treat. The band pulls material from all eras of their discography, and the energy level never lets up.
Get tickets for the Brooklyn show here, and the Jersey gig is up here.
Tagged: constant elevation, mil-spec, rule them all, school drugs, shelter