The last time we heard Indianapolis hardcore crew New Heart was on their 2015 EP, Time Is Running Out. Now joined by new vocalist Hayden French, the group is poised for bigger things in 2018.
With a no-nonsense songwriting approach in the same spirit as bands like Ten Yard Fight and Better Than a Thousand, New Heart will be releasing their debut full-length early next year, and I got my hands on, "One Less Chain," a teaser track from the album.
Everything from the "hold your breath, here it comes!" intro to the ripping verses to its mouth-watering breakdown, "One Less Chain" captures so much I love about hardcore in one song. "I've listened to New Heart for a couple years and am really excited to be a part of this band," Hayden tells me about joining up with New Heart. "I have wanted to be in a straight edge band for years, but never have had the opportunity. Being in a band focused on positivity, belief, and social change is a privilege. I'm grateful for the opportunity and ecstatic for what we have coming up in the future."
The gentlemen of New Heart wanted to share these following thoughts on "One Less Chain" with No Echo's readers:
"It's a straight edge anthem. In a world where we can get so tied down by things, this song screams about our life choices to refuse to be bound by alcoholism, substance abuse, and addiction. We will have a new album out in early 2018 on Blood & Ink Records. The themes of the record range from separating from society's way of thinking, standing up for what you believe in, racism and hatred, and unity."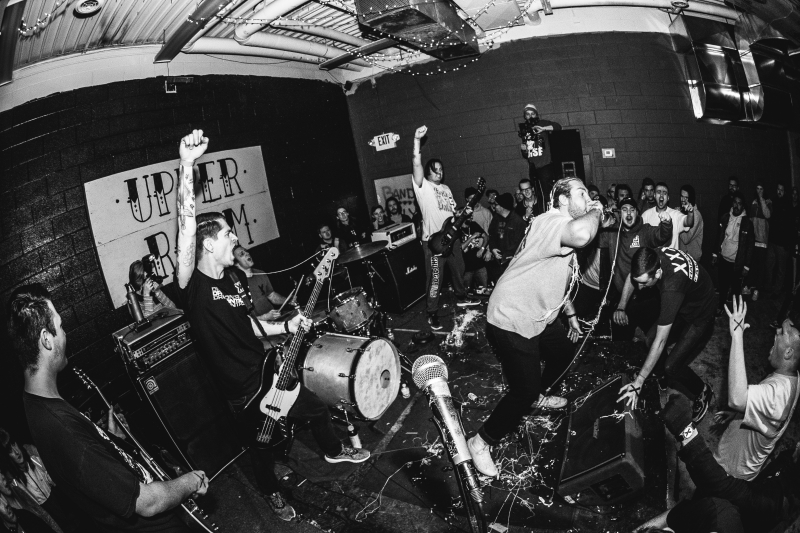 New Heart can be found on Facebook and Instagram, and you should definitely stay tuned to Blood & Ink Records for news on the band's upcoming album.
Tagged: new heart hardcore band