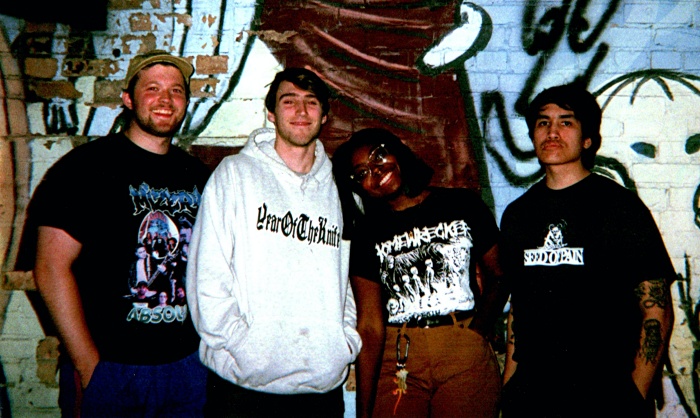 Buggin' Out is a band split between Chicago and Milwaukee, bound together by a deep love for all-things hardcore. "All of us grew up going to the same shows together in the Midwest," vocalist Bryanna tells me via email. It turns out that she was attending the same college as future Buggin' Out guitarist Peyton and drummer Michael when a silly idea ending up sparking off their band's origin story.
"One day while watching the movie Do the Right Thing," Bryanna said, "we thought the character name would be a really cool band name. So, we jokingly started talking about starting a band, and before we knew it, we started jamming together. We soon hit up Brandon to join on bass, and it worked out well because he had been in a bunch of other bands from here and was really active going to shows."
Last year saw the release of Buggin' Out's demo, a 5-track session that was made in the spirit of some of their mutual influences. "As a band, we're inspired by early 2000s hardcore like Righteous Jams and RZL DZL, a lil bit of NYHC from the '80s, generally goofing off and having fun."
2020 is off to a great start for Buggin' Out as they've joined forces with New Morality Zine (Sunstroke, Life's Question) for their debut EP, and No Echo is the outlet to bring you the first taste of the record in the form of a track called "My Rules":
"I struggled with lyrics for this one," Bryanna told me. "So I just went with what I knew best: that I'm really stubborn and I hate being told what to do. I don't really fuck with any type of authority because being very independent is important to me." You gotta love that kind of shit!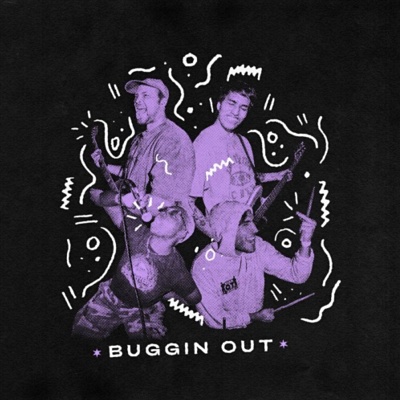 For physical copies of the Buggin' Out EP, hit up New Morality Zine. Buggin' Out's Bandcamp page can be found here.

Buggin' Out w/ No Option tour dates:
3/19 Detroit, MI
3/20 Toronto, ON
3/21 Hudson Valley, NY
3/22 Boston, MA
3/23 New Haven, CT
3/24 Wilkes Barre, PA
3/25 Long Island, NY
***
Donate a few bucks to help with No Echo's operating costs:
Tagged: buggin out