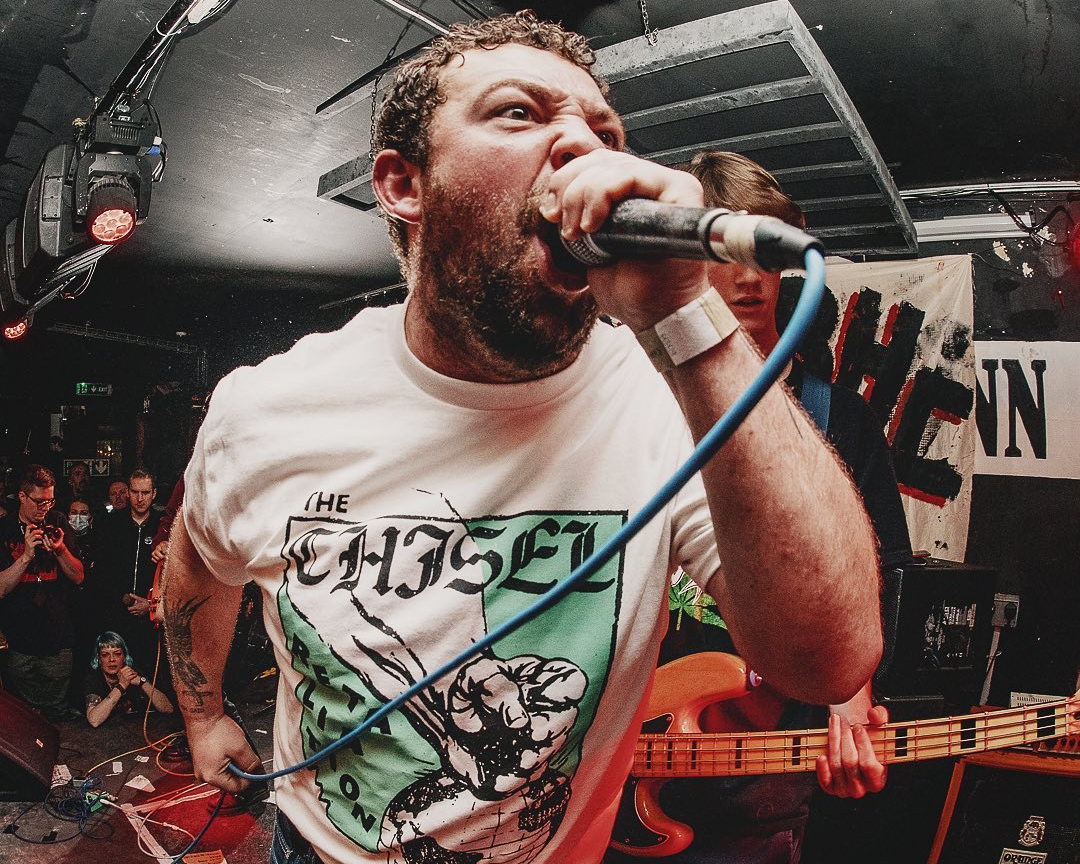 It's no secret the UK has been churning out some of the best hardcore for the last decade or so. With musicians who have also played in such bands as Island of Love, Imposter, Lawful Killing, and Powerplant, one of my favorites to come out of the UKHC scene in recent memory is Mastermind.
The quintet shows love to the late '80s NYHC sound of Rest in Pieces and Breakdown while driving everything forward with Combat Records-era metal muscle. Staying on the NYC tip for a moment, Mastermind's press bio even mentions that their sound owes "a chunk of its identity to blue collar meat heads from Queens," which is my beloved hometown, so that brought a huge smile to my face.
But back to business! Mastermind is about to release their debut album, an absolute banger called The Masters' Orders, and I spoke with vocalist Jon Osborne to get the story,
I know people bring up the classic NYHC thing when they talk about Mastermind, but what struck me after listening to The Masters' Orders is how certain elements of it also reminded me of late '80s thrash metal.
Yeah so, in London, especially there's a lot of crossover within the hardcore punk scene with metal whether that's the nwobhm, death, black or thrash and i think that rubbed off on me probably when i was writing this record. In all honesty I'm always aiming at Sabbath and the more black metal side of stuff when there's metal elements on show. But i guess you mix that with a killing time/breakdown aesthetic it's probably Goin' to start sounding like the later '80s thrash you mentioned.
The other thing that stuck out to me was how real everything sounds. This isn't sterile like many hardcore records sound these days.
We recorded at Fuzzbrain studios with the boy Ben Spence big up! It's funny cause Ben isnt massively into Hardcore but is such a knowledgeable guy, that he will put the research in and throw his swing on things. When i went into the studio I was trying to get two guitar tones that would show what we are as a band, One mirroring a ride the lighting tone and the other aiming at Morbid Tales by Celtic Frost.
Funny story, when we recorded the guitar solo for "Patience," the amp was so loud Ben disappeared for like a good 20 minutes, we found him just taking sometime outside on a sofa, because the levels made him feel sick. I've never heard something so loud was like the apocalypse or something. But like you said, this is all without pulling out the tones, warmth and realness.
I do think there's an issue in "hardcore" in general where bands suck the life out of their music with tacky gated guitars that lack any nuance or noise.
Your vocal approach is also noteworthy because you inject melody into your delivery, despite keeping things gruff. How naturally did you arrive at your vocal style, or was it something you developed over time?
Yeah, so the back bone or the gruff is obviously a Jeff Perlin (Breakdown) / Anthony Communale (Killing Time) hybrid but I'm always trying some bullshit. I think it comes from my love for bands like Rest in Pieces and Aggy Front, they're always doing that shit where the hook to the song has an Oi! influence, like for example 'keep your distance' I fucking love that shit. Armand (Rest in Pieces) is probably one of my biggest influences for this reason.
Hardcore and hardcore punk can still be catchy without getting too corny or cringey. If you disagree go make some lifeless metallic beatdown metalcore crap. Stay away from me.
"Inside Joke" is probably my favourite track on The Masters' Orders because it contains the various stylistic signatures of the Mastermind sound. That off-kilter tempo shift around the 22-second mark also kills.
Yeah, I get the feeling this will be alot of peoples favourite song. So, honestly, this song when i first wrote the riffs was me being like, "Yes, I'm finally nailing Raw Deal," but you can't nail Raw Deal, it's just not doable is it. Ironically, the approach ended up sounding more like John Joseph, in my opinion.
The song is about these cliquey situations you sometimes get put in at shows, there's always some dickhead who alienates you out of conversations because they have a Hardcore doctorate and you don't meet there snobby requirements or there's the other guy who moshes like an absolute goon but cant back it up. It's just me going full knucklehead and being like, "See ya outside then motherfucker!"
What's the story behind the LP's cover art? I think it's fucking crazy!
[Laughs] you want the honest truth? It was bit of a last-minute thing. Kariminal, our guitarist, usually does all our artwork but hes killing it at the moment doing other projects (Island of Love, Powerplant) his time is limited. So we asked this guy Eye Dust to do it.
Me and Thad were chatting and just started talking about a warscape and how ridiculous we could make it. I just really wanted it to look like them old War of the Worlds art pieces mixed with Terminator or some shit. I dont really know how I'm feeling about it now but I know one thing it stands out.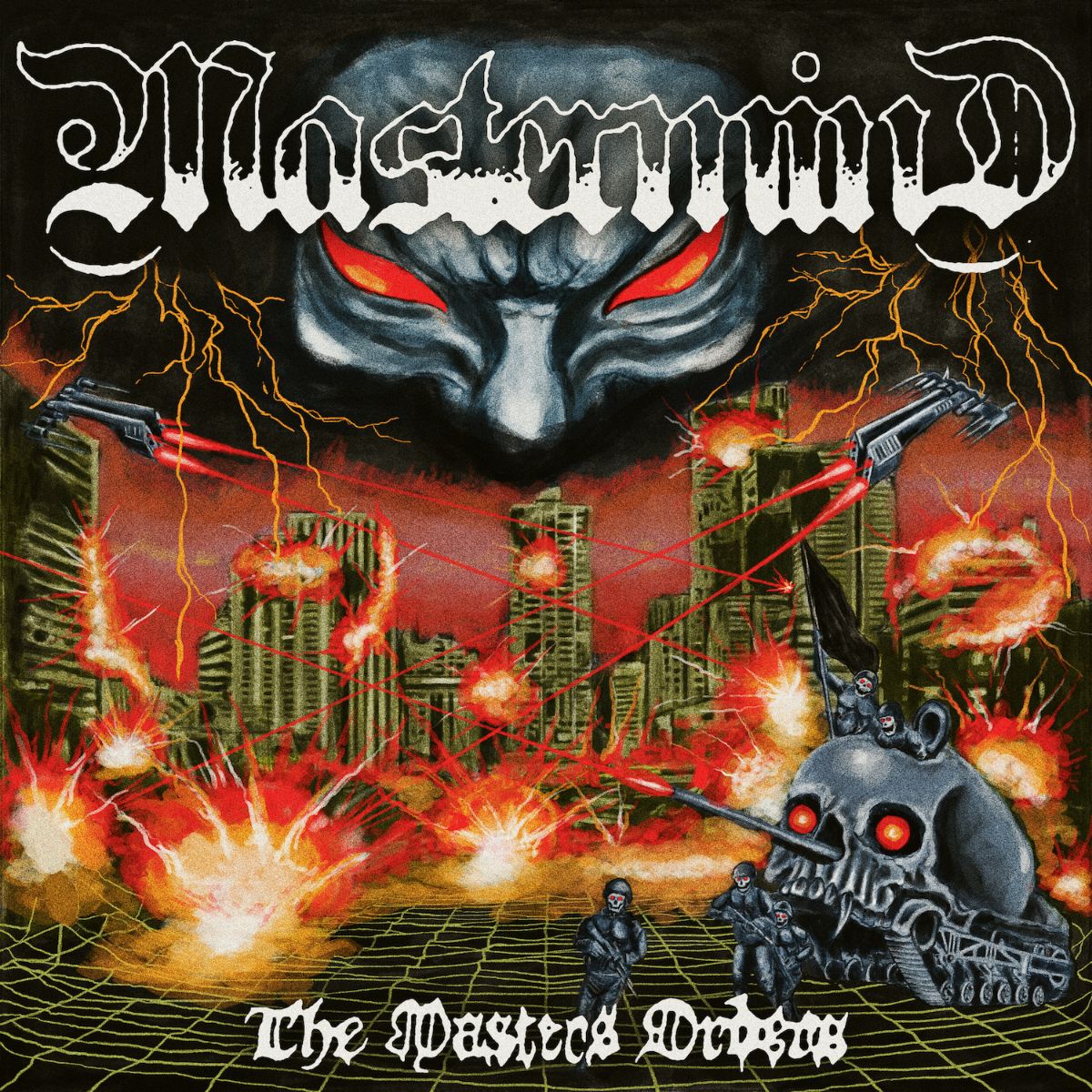 Now that the album is coming out, what else is on the agenda for Mastermind for the rest of 2022 and beyond?
I think a short of run of shows in the states would be fun in the fall or winter, someone hit us up and make that shit happen. Maybe record a tape or something stick it out on Brainrotter (Bobby Cole of The Annihilateds) label.
We wont be changing our DIY approach to the way we do shit and our friends will always be involved, that's for sure.
***
The Masters' Orders will be out June 3rd via Quality Control HQ.
Mastermind x Combust Summer 2022 European tour dates below:
***
Help Support What No Echo Does via Patreon:
***
Tagged: mastermind