Formed in 2016, Prowl is a metallic hardcore band from Montreal, Québec. The group first appeared via their Hell Breaks Loose demo later that year.
The following year Prowl dropped the Waging War tape, and continued to build an audience via gigs throughout their region. "We've toured Canada and the USA on numerous occasions with an appearance at the LDB Fest and Wild Rose Hardcore Fest," Prowl vocalist Max told No Echo via email. "We toured Europe for the first time in August of 2022 to support our brand new LP, The Forgotten Realms."
Ah yes, The Forgotten Realms arrived this past July and finds Prowl on the guitar riff warpath, showing off a penchant for crossover thrashisms around every corner:
"With the last two years on hold for the band because of COVID, we had plenty of time to work on the writing and recording process of The Forgotten Realms," Max said.
"We went for a more dirty and vintage crossover sound with these eight songs coming straight from our guts, no time for bullshit. Prowl is influenced by Slayer, Exodus, Leeway, Cro-Mags and other like-minded bands."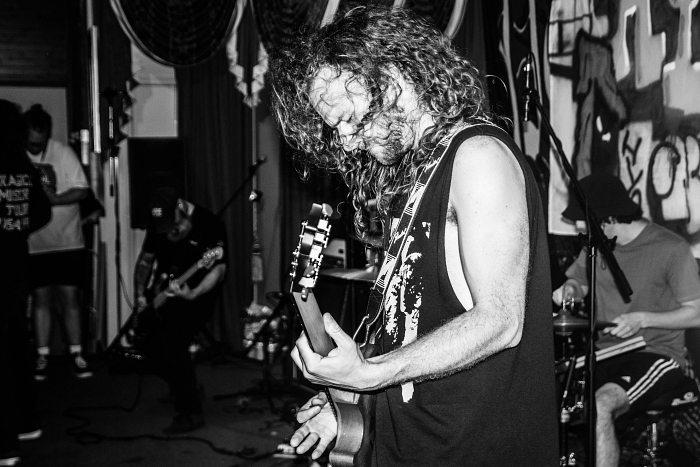 It's always great hearing musicians give props to their local community and fellow bands on the come up. "The Montreal scene has always been doing great but since the pandemic has calmed down we definitely started to see a wave of new faces and younger people coming to shows, which I'm very stoked about! New bands started to appear such as Scorching Tomb, Deadbolt, Scaramanga, and Shut Away. Local shows are always packed and people show up to slam for all the bands which is amazing!"
Prowl just returned from a European tour run, and they also played the Hold Your Ground fest in Ontario. Things are definitely moving along nicely for our new friends from Canada.
***
The Forgotten Realms is available across all streaming outlets.
***
Help Support What No Echo Does via Patreon:
***
Tagged: prowl