Though the band technically formed in the beginning of 2018, things didn't really start cooking for Swedish punk outfit Palme Sköt Först until the lineup of vocalist Rojin Pertow, bassist Daniel Marinow, guitarist Julia Lindberg, and drummer Dick Moberg was solidified last year.
"When we play live shows, I often say in between songs that we started out really wanting to sound like early Glenn Danzig-era Misfits," Rojin tells No Echo via email. "The song 'Spiders' is an hommage to that. But we ended up with a decisively more garage-y sound than what we were originally gunning for. That's okay, though, because one of our biggest musical influences is the mid-'90s riot grrrl-sound with bands such as Bratmobile, Huggy Bear and Bikini Kill at the front.
"Our main aim really is to make catchy tunes. Our musical motto is 'fast and loose,' but we do adore bands such as Limp Wrist, Black Flag, and Minor Threat just as much as the next punk band."
Palme Sköt Först recently dropped a self-titled EP, their first release following their 2019 demo. We asked Rojin about their writing process, especially their politically-charged lyrics. "We write all our music together. One of us comes up with like a riff or hook and then all of us piece together a song from that one part. The only exception to that so far has been when Dick comes up with an entire song himself. He is a musical genius.
"The lyrics are solely written by me, though, and I rarely let anyone in the band actually read them because I'm a bit self conscious about them. But they trust me. The lyrics often revolve around alienation. We're very concerned about the state of capitalism and how it is literally destroying the world. Climate change and everything.
We're all either working class or migrants, or both, so we're not exactly a part of the 1% that benefits from the system. I'm also a writer and I write a lot about these issues on the regular, so it was only natural that the themes also followed into the music, so to speak."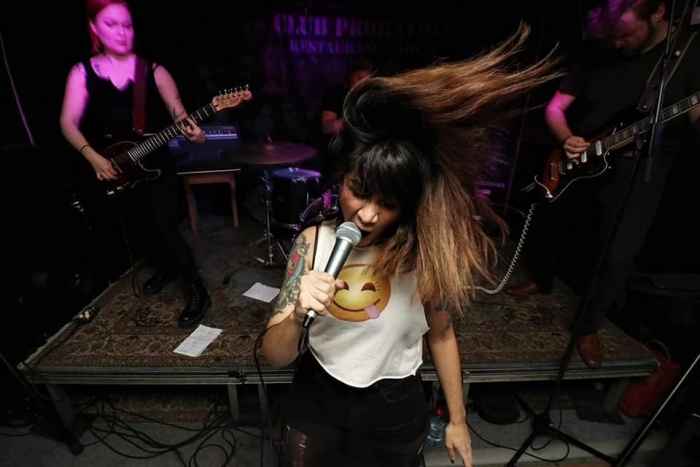 No Echo asked Rojin where their band name came from, and we're glad we did. "The band name Palme Sköt Först means 'Palme shot first' and refers to the Swedish PM Olof Palme who was shot and murdered in 1986. The name alludes to both the whole Star Wars 'Han shot first' thing but is also sort of a nod to the Dead Kennedys. We love them, obviously. And I mean, of course it's also a silly provocation because Olof Palme is almost considered holy over here. He was a social democrat but he wasn't well liked amongst Nazis and the far left. Guess which one of those we belong to."
No Echo wanted to get a sense from Rojin on how the response has been for Palme Sköt Först in Sweden so far. "We've been surprisingly well-received, I think. It's surprising in the sense that none of us has had a punk rock band before this one, well except for Dick, but that was a long time ago. The general rule of thumb here is that people recognize you from your old bands and that's how you start the buzz. But with us, we got our first show even before we released our demo.
"And when we did release our demo, we got to support Canadian hardcore legends Career Suicide on their Stockholm show and got a mention in Swedens biggest newspaper. After that, we've been mentioned in the press a few times and played on national radio, so I'd say that's not too bad for a band like us."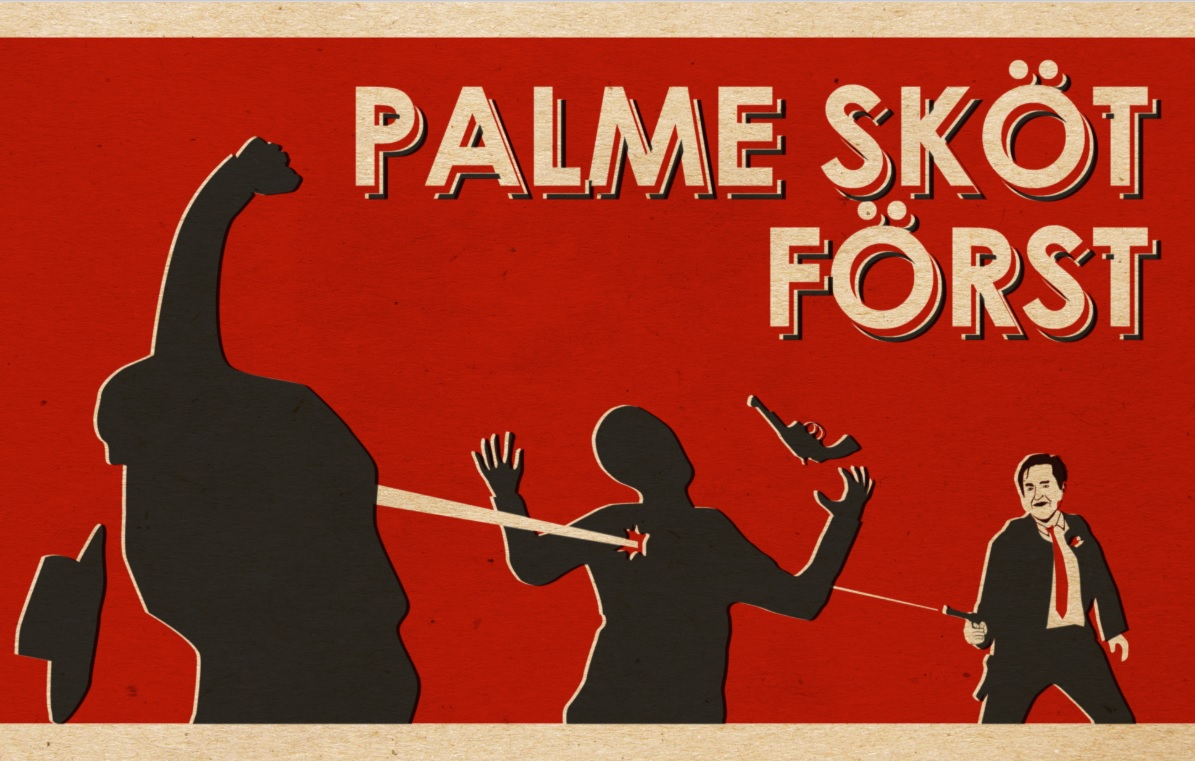 Lastly, Rojin wanted to shout out some bands she and her Palme Sköt Först bandmates share a love for from their homeland: "Some local and general Swedish bands we feel a kinship with would be Twin Pigs, Vidro, and Arre! Arre!. Not mainly because we share the same sound but just because the general vibe of the bands. Personally speaking, I'm also influenced by the American folk punk scene with bands like AJJ, Defiance, Ohio, Spoonboy, and The Taxpayers. They speak to my inner anarchist.
"I think that's a more fun answer than saying that we're influenced by the Beatles, New York Dolls, David Bowie, and Patti Smith, which we also are."
Palme Sköt Först on social media: Facebook | Bandcamp | YouTube
***
Donate a few bucks to help with No Echo's operating costs:
***
Tagged: palme sköt förs