Trying to get the origin story behind Miracle isn't as easy as I expected. What is clear is that the Florida hardcore outfit features members from another group called Memento. that was covered on No Echo last year.
"I think you started to like the old Magnitude EP," says KC to his Miracle bandmate Ryan, who responds: "Yeah, and I also started listening to Shield and then started writing. We just got some of the old Memento. members to play in it. That's pretty much it. At first we didn't record shit. We played one show." Yes, before I forget to mention it, Miracle was originally known as Sentinel during their initial run in 2018 to 2022.
"After the new Memento. lineup formed, we started talking about doing Miracle again since I already had the songs written. It was a slow process. We got Griffin onboard. When Jordan moved to Orlando he talked to him about it."
When I ask the Miracle folks about other specific influences outside of the aformentioned Magnitude and Shield, here's some of the bands they mention: Strongarm, Guidance (UK), Turning Point, and Undertow. But Ryan is clear: "Shield is like the biggest influence on these songs."
The songs he's referring to is Miracle's forthcoming 4-song EP. The Coming Strife (Your Spirit Dies, Dead at Birth) and Armageddon Records (Statement, Six Paths) will joining forced to release it later this month, but you can check out a song called "Pointless" below.
"Miracle's a vegan band," says Jordan from the band. "We're all vegan. We all love animals. I was trying to write veganism-based lyrics for the release, but at the time I had just lost my mom to cancer. So I wasn't really feeling anything else and I really needed to get that out of me.
"I was dealing with a lot of anger and hate towards 'God' and myself and the universe. A lot of not understanding. It was a place where I was really lost. So that's what [this release] is lyrically about. I had to take a little bit to talk about some shit."
With the demo coming out and a strong label behind them, it looks like KC from Miracle is putting the following out to the universe: "We're going to play with A Day to Remember. We're going to go on tour with We the Kings. And we're going to play Lollapalooza in two years. Watch." Griffin from the quintet shares this: "We have a release show we're planning for August. It's going to be with some of our homies."
Closing out, I ask the Miracle guys about other bands from their region No Echo readers should be checking out and they drop Fixed View, Jezter, Six Paths, Domain, Xcelerate, Ninth Gate, and Griffin shows love for his labelmates: "Shoutout to everyone on The Coming Strife roster: Morbideity, Spear of Cassius. Armageddon Records, Dogmatic. Shoutout Josh Howell."
***
The Miracle demo will be out on June 27th via The Coming Strife Records (CD and cassettes in the UK) and Armageddon Records (cassette/t-shirt in the States). You can find Miracle on Instagram and Twitter.
***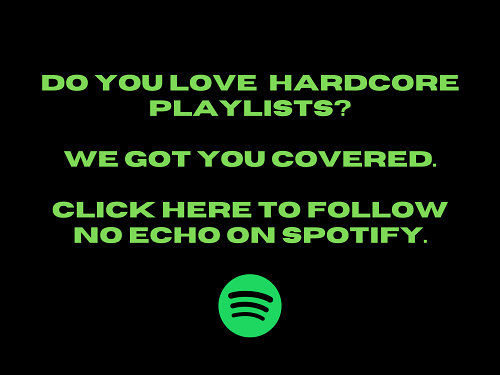 Tagged: miracle