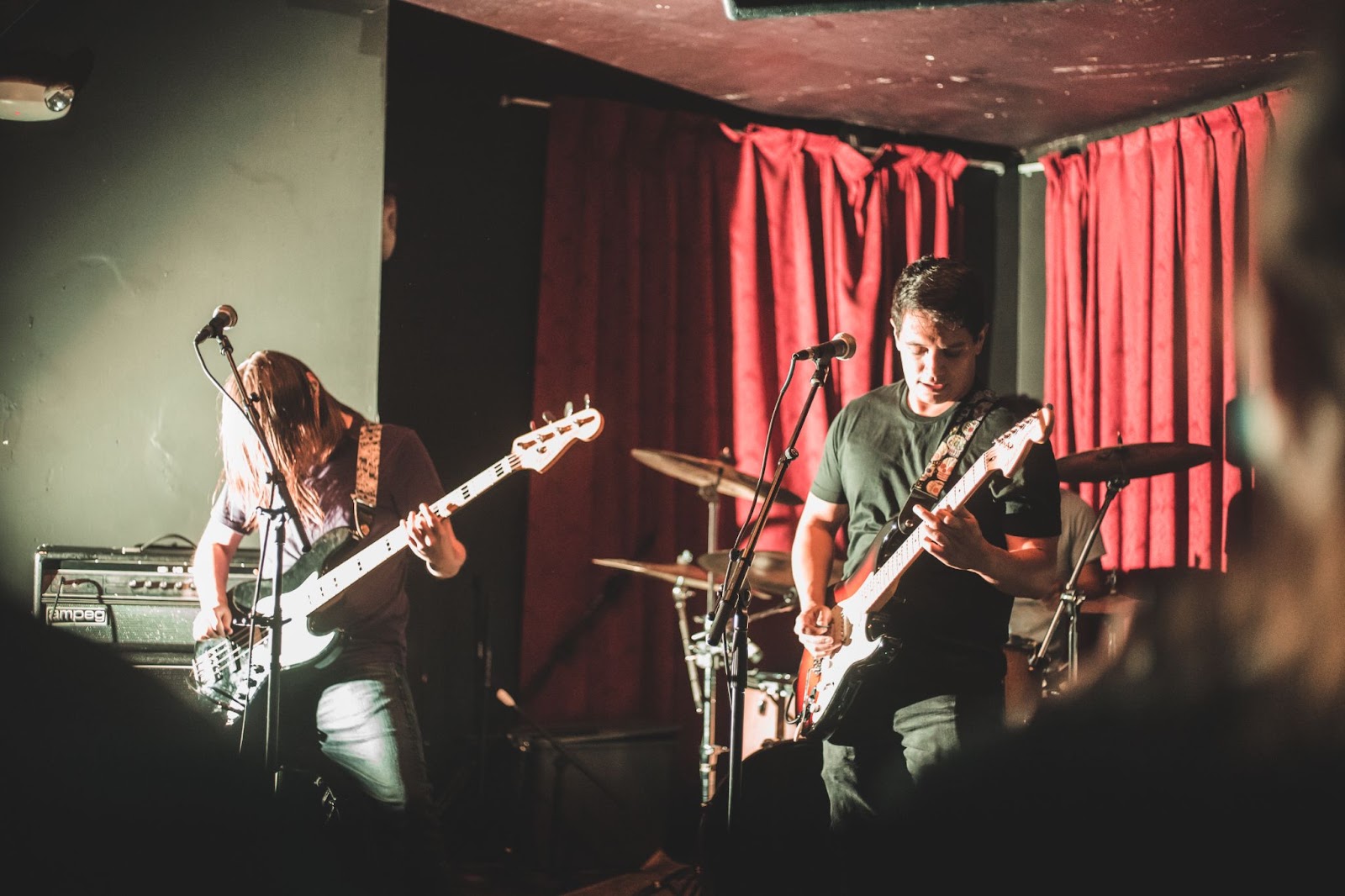 Formed by guitarist/vocalist Andrew Wong and drummer Tomoharu Tamaki, Miracle Blood was birthed out of the Boston underground music scene in 2014. The musicians knew each other from playing in other bands together througout the years and were tired of all of the different lineup troubles during that time.
Once they locked in bassist Garrett Young in 2016, Miracle Blood began to solidify their sound, which we'll let Andrew explain: "I would consider us noise-rock/dissonant punk. It has that Jesus Lizard/Birthday Party kind of energy but with some heavy riffs like Melvins and Converge.
"We also like all the Andrew Falco stuff: Mclusky, Future of the Left, Christian Fitness. We like the humor in his stuff. That's an aspect we try to have shine through in our music as well."
Eventually releasing the This Message Contains No Content EP in 2019, Miracle Blood has just returned with a new track called "Like a Round Hole Through a Square Peg." The song was produced and engineered by Benny Grotto (Daughters, Slapshot):
"'Like a Round Hole Through a Square Peg' is about getting older and losing your sense of humor," Andrew says.
"As adults, we can all take ourselves too seriously at times. I think there's a certain level of irony in that. Even though being serious is supposed to be the grown-up thing to do, there is a certain childishness and egocentrism to it. I tried to contrast the more serious sounding lines with cartoon references to highlight that point and make it a little extra ridiculous."
Andrew fills us in on the other Miracle Blood development: "This song was originally meant as part of a full-length album, but after recording just two songs, our drummer, Tomoharu, announced that he was leaving the band. We've decided to continue on, release each song as a single, and do the rest once we have a new drummer.
"This track is the first of the two and our friend, Rainy Stanford, of the bands Sapling and Service, has stepped up to fill in on drums for a little bit, including at our upcoming show on 6/16 at O'Brien's Pub in Boston to celebrate the release of the song."
Hit up Miracle Blood's Linktree for more info.
***
Help Support What No Echo Does via Patreon:
***
Tagged: miracle blood