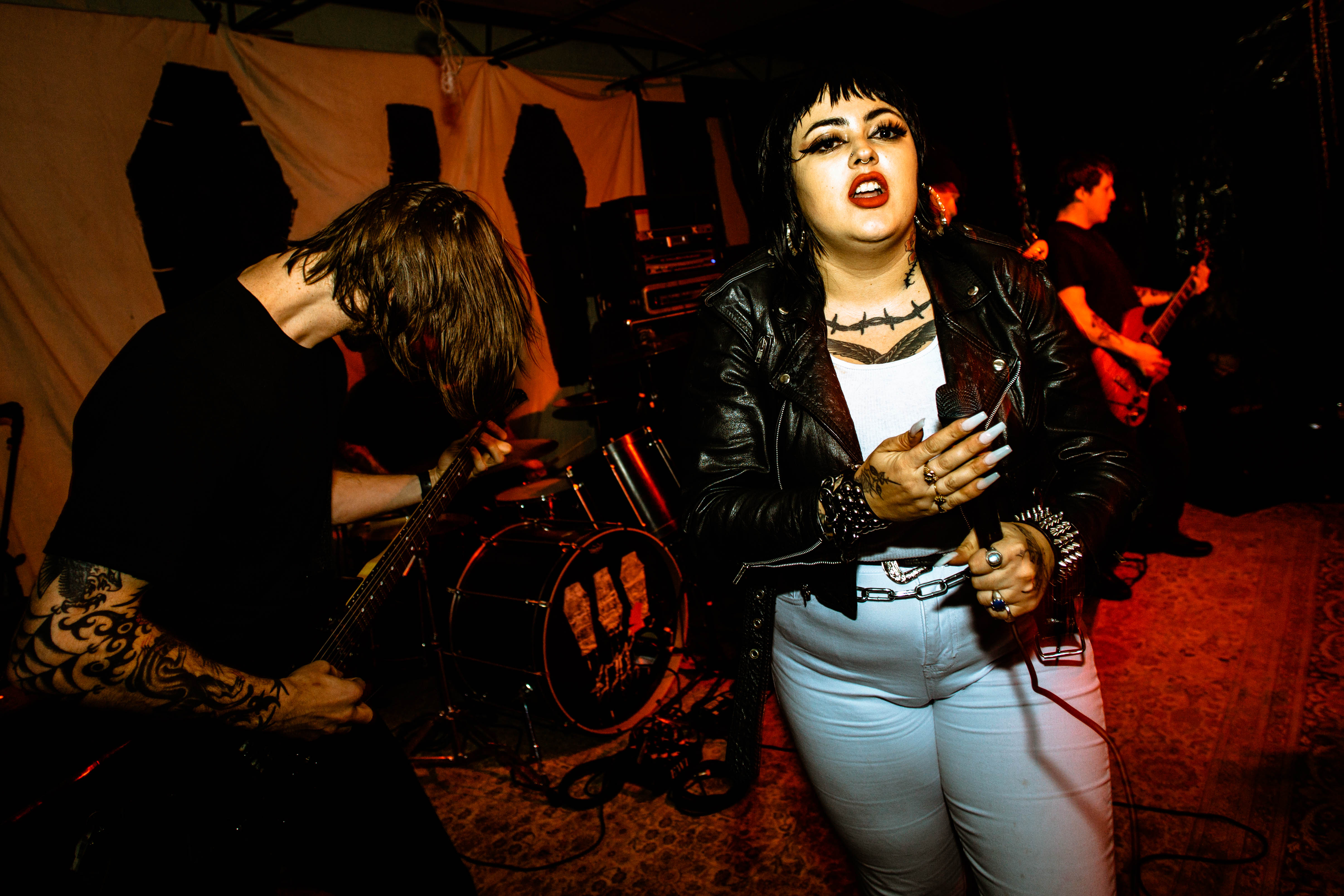 While the world is still reeling from the pandemic, we all still move on as best we can, and one of our salvations is music. I'm sure I'm not alone when I say how much hardcore has helped me get through these past few years.
As we face the next 12 months, we'll all continue to turn to the guitar riffs, impassioned vocals, and energy of the music we all hold so dearly. With that sentiment in mind, here are my picks for 12 Newer Hardcore Bands to Check Out in 2022.
If you're curious, here is a page featuring my lists from previous years, and if you want to keep up with everything as it drops, subscribe to No Echo's 2022 Hardcore Releases playlist on Spotify.
Long live hardcore! —Carlos Ramirez
Bent Blue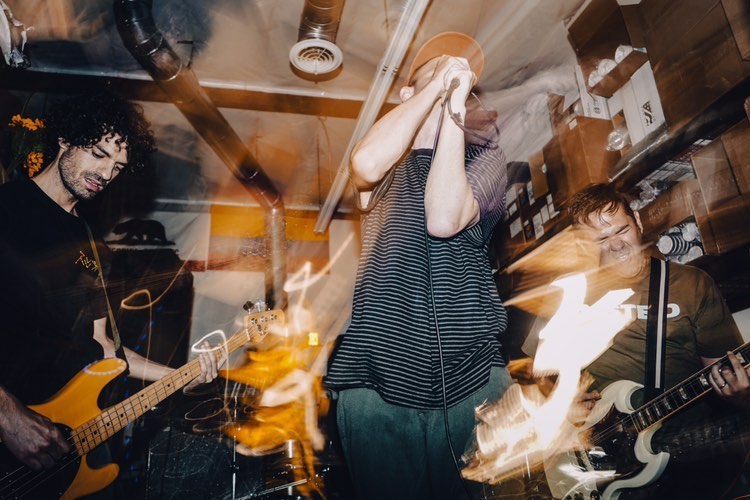 "Comments we've received on the demo and from people at shows is that we have a Dischord sound. Revolution Summer, Minor Threat, and Fugazi are often referenced," Tony Bertolino, vocalist of San Diego band Bent Blue, told me when I first covered them on No Echo back in early 2020.
Those comparisons are not far off, and the dissonant and left-of-center turns their arrangements often take are an impactful touch.
WAR Records will be issuing Bent Blue's aforementioned 2020 demo along with two new promo songs on vinyl this spring, and a 12-inch entitled Where Do Ripples Go? in the summer. If that wasn't already exciting enough, the summertime will also find WAR Records teaming up with New Morality Zine to co-release a split Bent Blue/Sunstroke EP.

Contention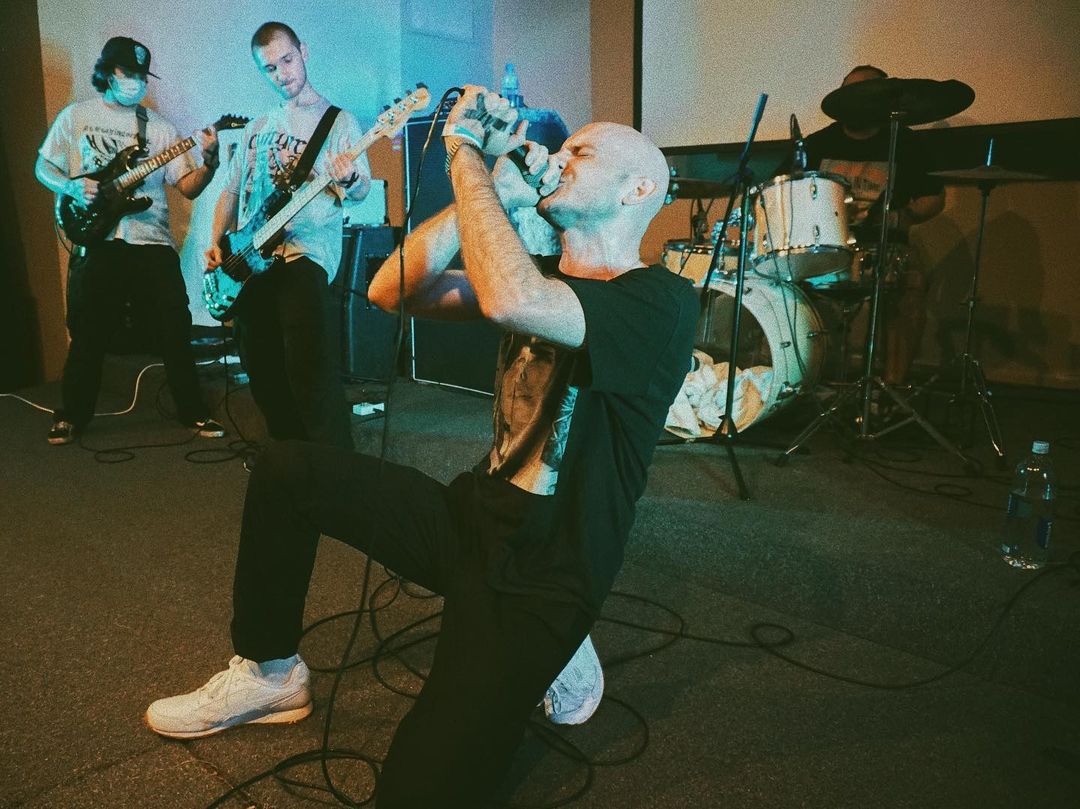 Tampa's Contention got the whole H8000 thing down, bringing forth the best sonic elements of '90s metallic hardcore with feverish energy.
Their Laying Waste to the Kingdom of Oblivion EP from last year went over gangbusters with our site's readers when we covered it around its release date, and rightfully so.
With an LP in the works for 2022, Contention will be soon be dropping a pair of songs to whet the appetite of fellow Liar/Congress fiends around the globe.

Field of Flames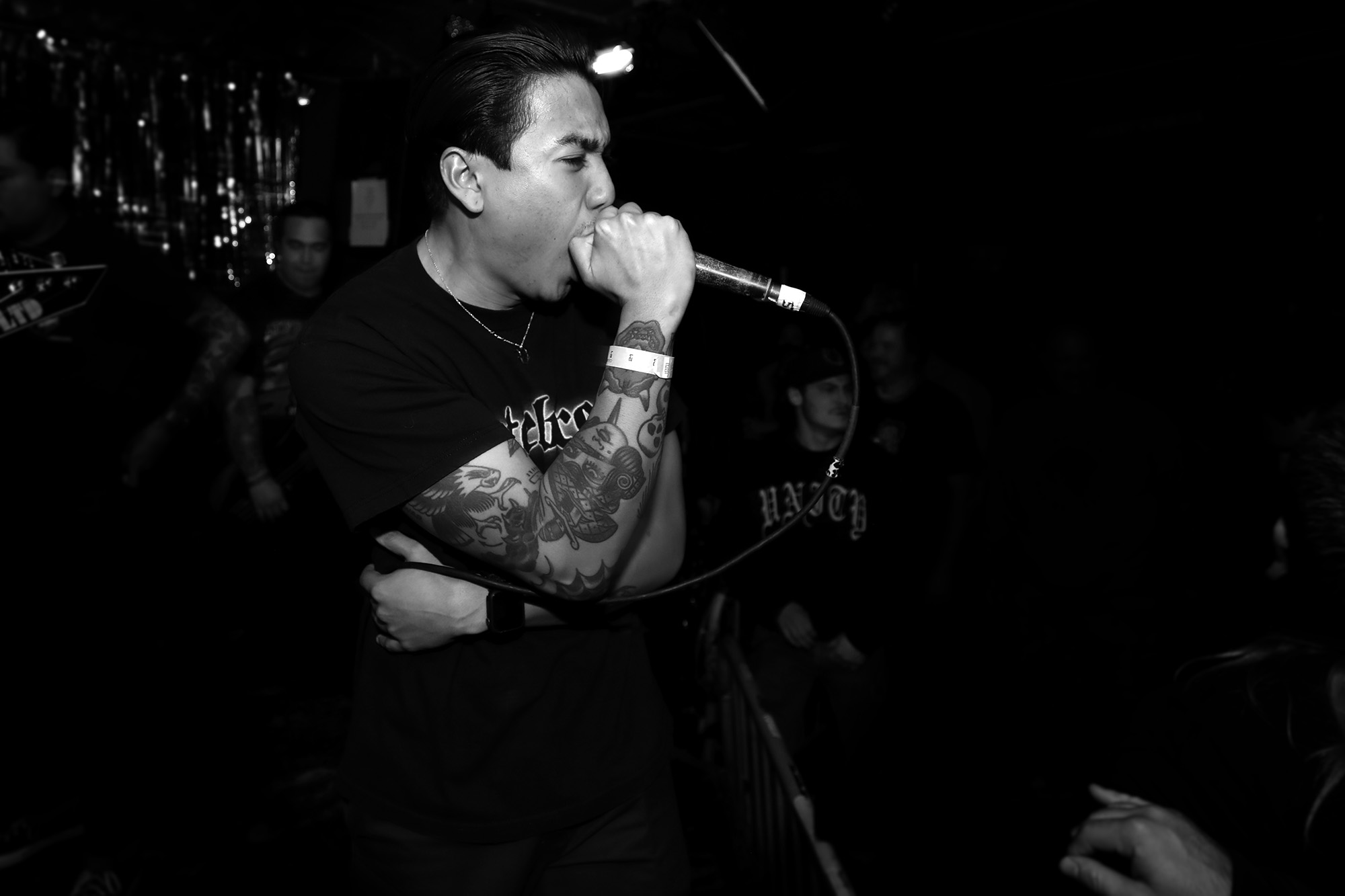 Slated for a May release via Indecision Records (Power Alone, Unbroken), Field of Flames' debut LP, Constructing a War Against You, is one we're itching for at No Echo HQ.
The San Jose quintet features members of Extinguish and Sunami within its ranks, and their Remnants of a Collapsed Existence was one of last year's finest hardcore EPs.
In addition to the album, Field of Flames are planning for a busy 2022, kicking off with some weekend show trips beginning next month.

Instep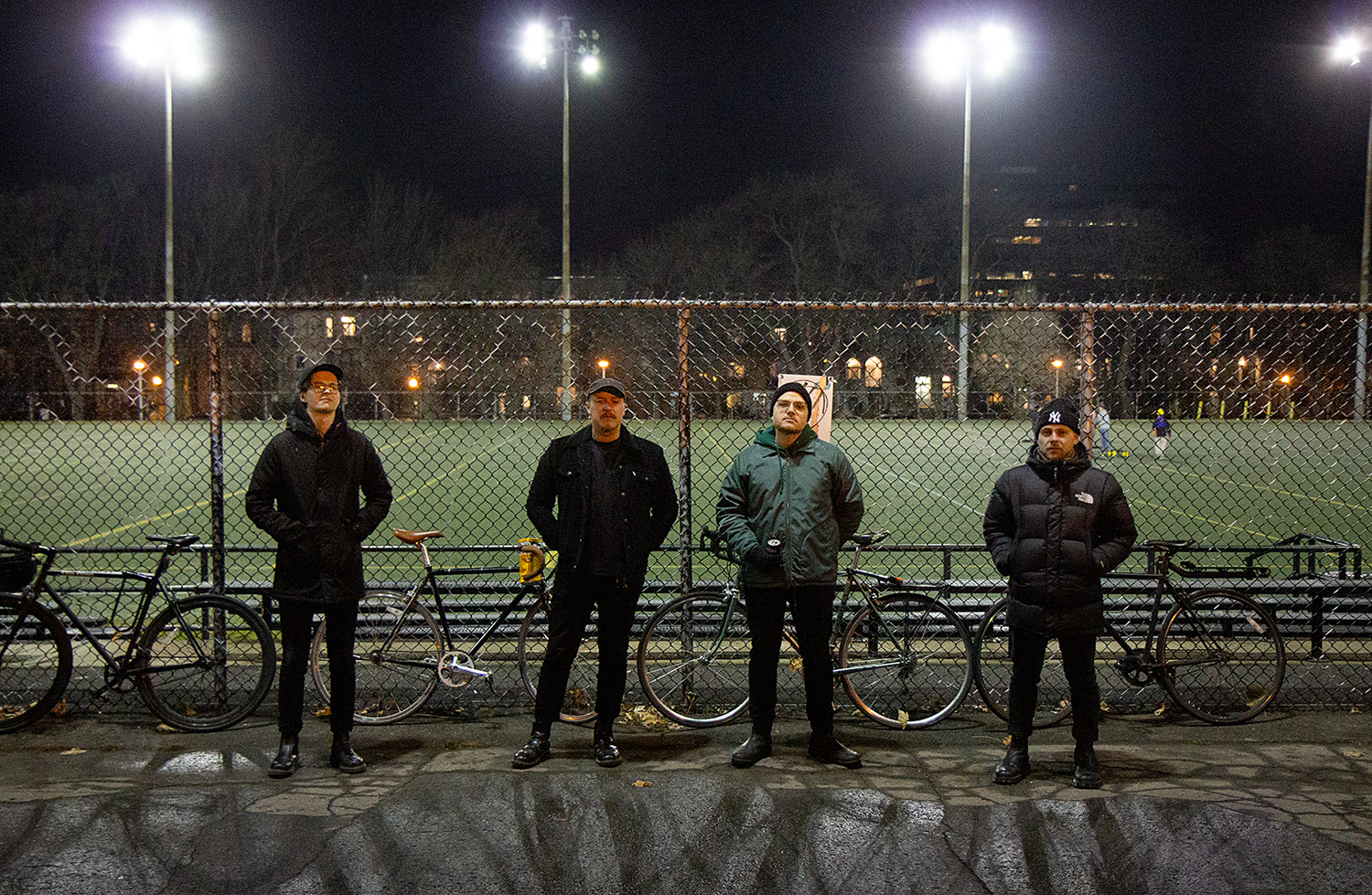 "I always wanted to make music like Lifetime, Crime in Stereo, Title Fight, and all that shit," said Instep vocalist/guitarist Jordan in a No Echo introduction feature.
Ever since then, I've been playing the fuck out of the four tracks on the Montreal band's hook-crazed 2021 demo. I can't get enough of their early Saves the Day/Fastbreak-like melodic style.
Instep are beginning to work on new material for the new year, and they're also planning a split EP featuring unused tracks they recorded during their 2021 demo sessions. Oh, yes.

Almighty Watching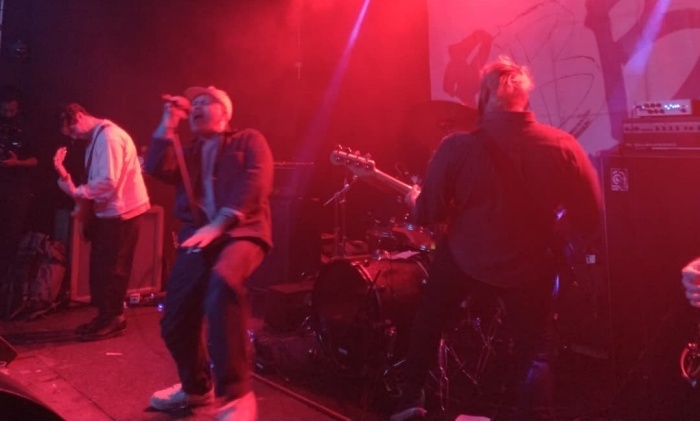 Almighty Watching landed on my radar thanks to their impressive appearance on the One Scene Unity: A Hardcore Compilation, Vol. 2.
The Connecticut group's tension-filled, constantly morphing song arrangements give me the same feelings bands like Stillsuit and Mind Over Matter gave me back in the '90s.
A couple of days ago, Almighty Watching dropped their debut EP, a 4-song collection called Doubtless that I know many No Echo readers will go nuts for if they hear it, so hopefully this featured list helps that cause.

No Longer At Ease
"Newer bands like Fading Signal, Ends of Sanity, Soul to Keep, Sparing, and Must Be Nice are showing that our scene still has a lot to offer and is still going very strong," No Longer At Ease vocalist Tyler Crawford said about the current North Carolina hardcore scene when we spoke last summer.
For my money, the Tar Heel State's sickest new band is No Longer At Ease, and that's not only because they named themselves after Beyond's superb 1989 album. Our sound is very inspired by '00s hardcore especially bands who were on Bridge Nine and Rivalry Records at the time, as well as some '90s New Age Records releases," Tyler revealed during our conversation.
"We're currently writing for an EP to have out around June/July on Sunday Drive Records, with another tape release also coming in 2022," the singer told me a few days ago. In the meantime, dig into their debut EP:

Slug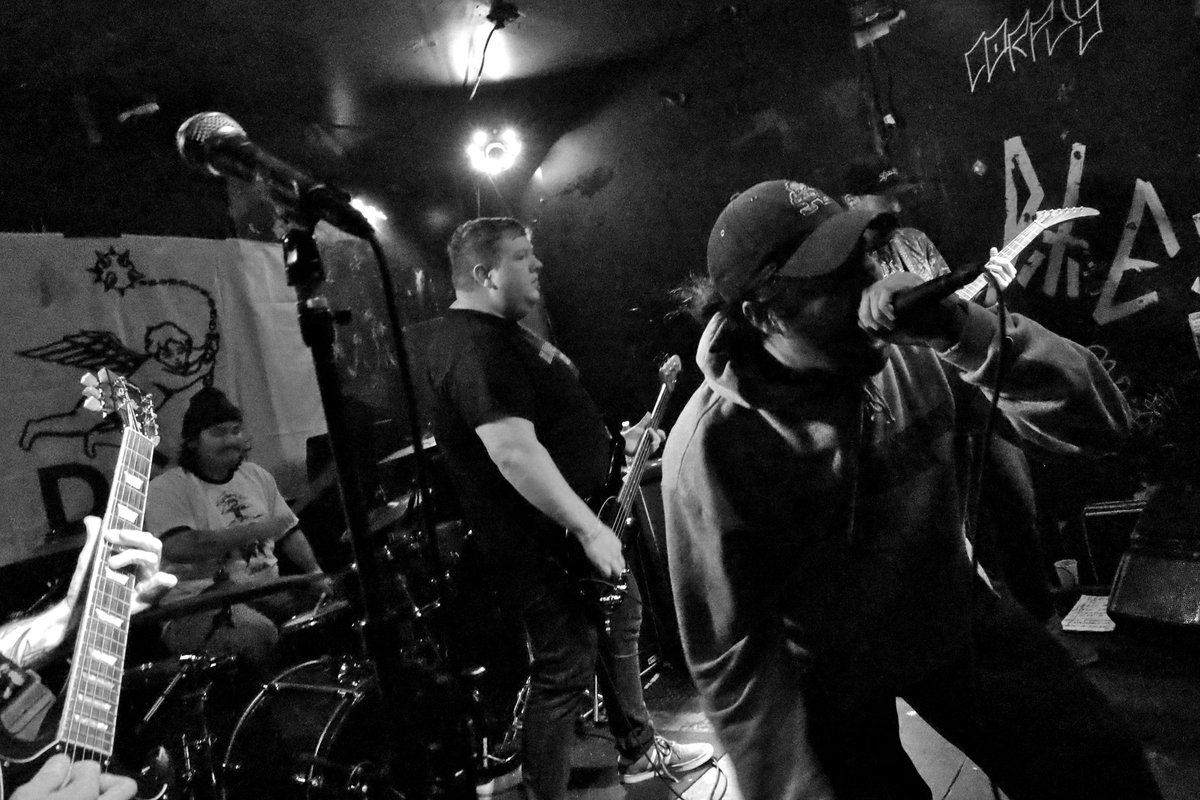 When I interviewed vocalist Andrew Albrecht on the site last year, he cited Stop and Think, Step Forward, and Boston Strangler as key influences what Slug is doing, but you'd be wrong if you guessed that they hailed from Massachusetts.
Nope, Slug hail from the holy hardcore land of Cleveland, Ohio, and both their demo and Summer Songs 2021 promo lived up to their city's pedigree in that regard.

Spaced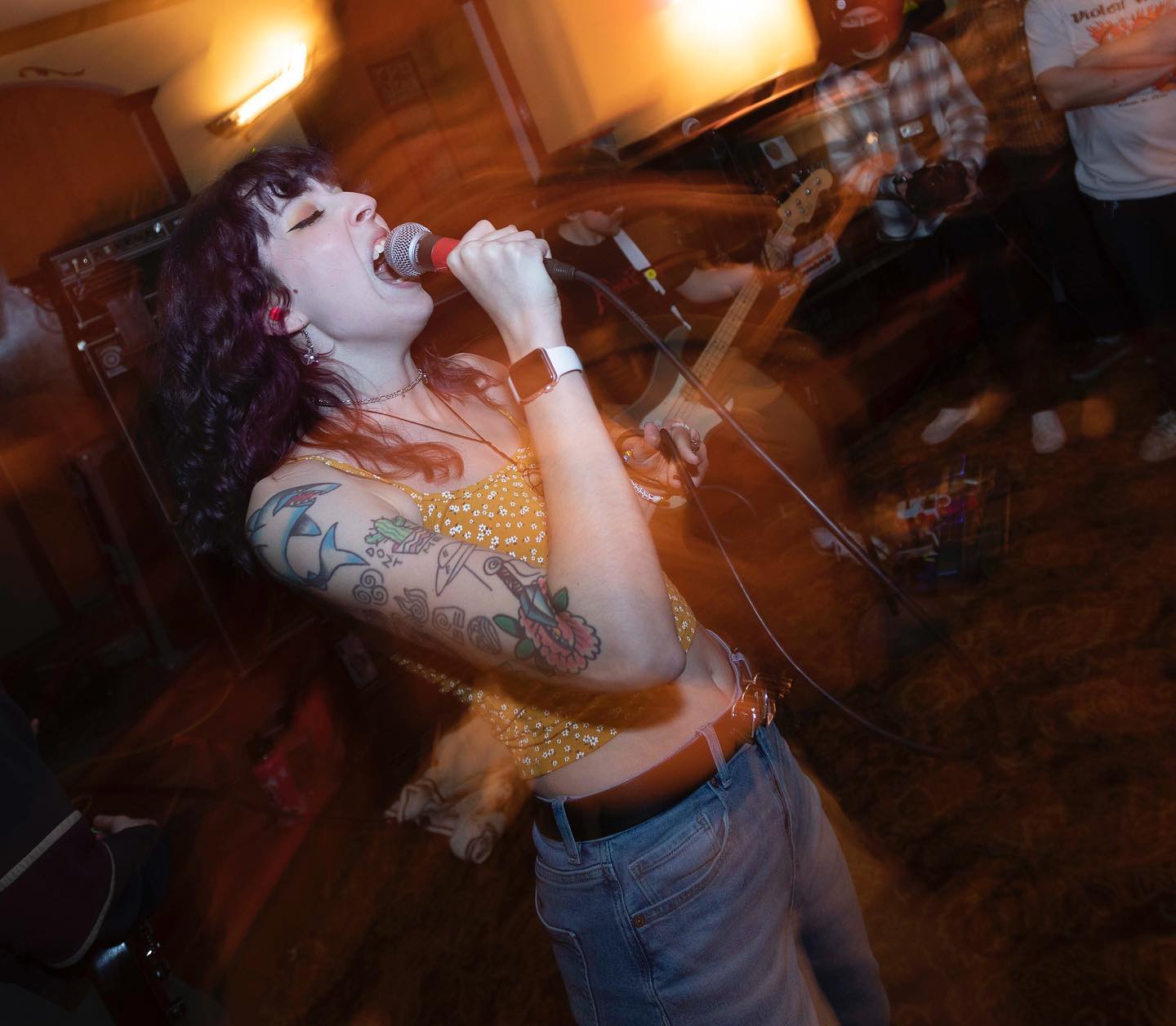 Spaced busted out of the Buffalo hardcore scene last summer with a demo that landed them a feature on this very site.
"We've been using the term 'far out hardcore' because we're trying to honor the tradition of the genre but trying to deliver it through a different lens with some out of box sounds incorporated," guitarist Donny Arthur said about his group's musical outlook.
I reached out to Donny just before I published this and he let me know that Spaced is gearing up to return to the studio within the next few weeks for a spring release.
Stand Still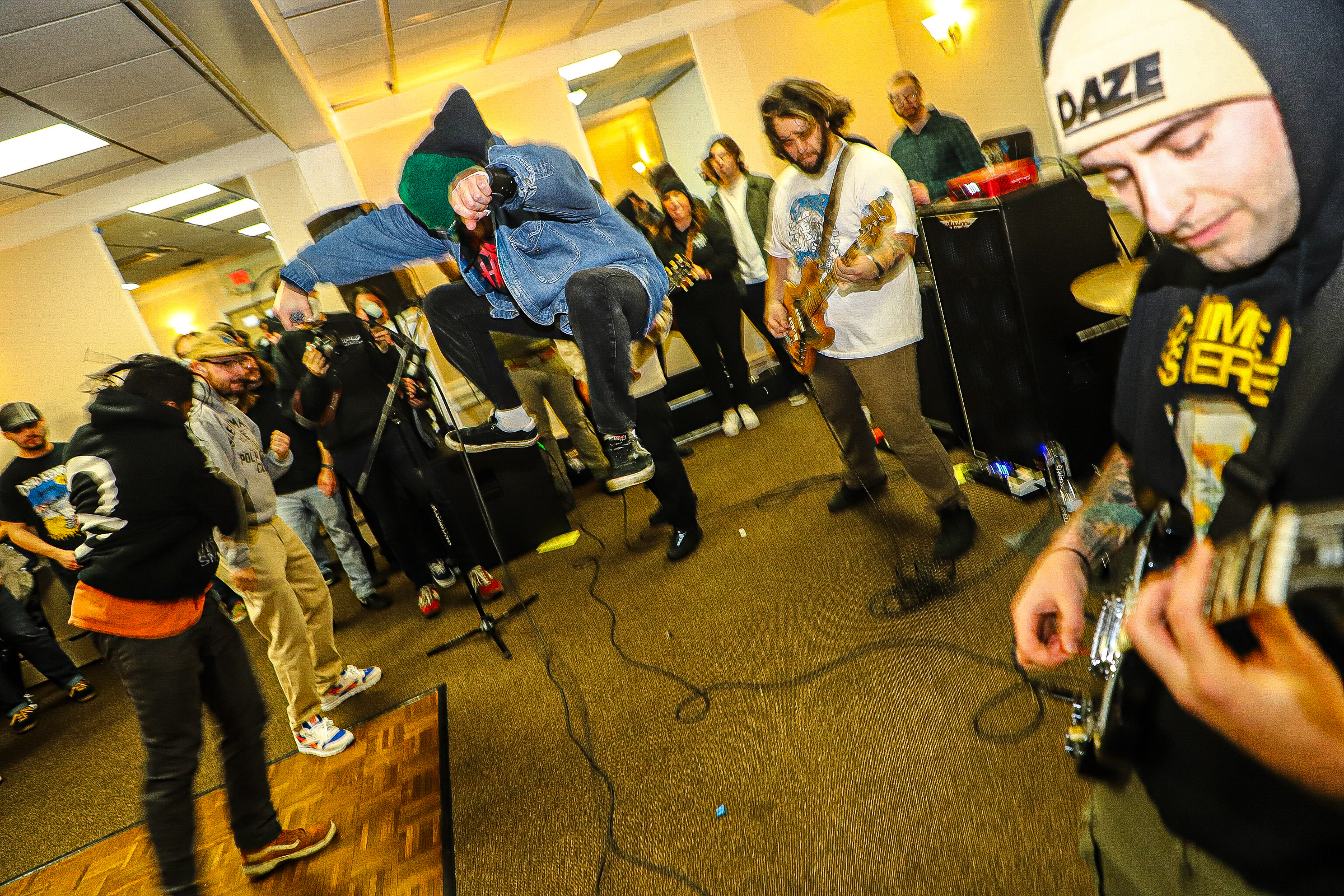 In a feature on No Echo last year, Stand Still guitarist Bryan Natole told me: "We weren't around back then, but some of our favorite music from Long Island came out at that time," which isn't a surprise since the quintet's melody-rich hardcore jams bring to mind influential area bands like Silent Majority and Crime In Stereo.
The band's debut EP, A Practice in Patience, was fittingly picked by a former member of Crime In Stereo, Mike Musilli, on his pick for Best Hardcore Record of 2021.
Hooks and hardcore can coexist, and if you need proof of that, look no further than Stand Still.

Tempter
Fronted by Nosebleed vocalist Valentina Lopez, Tempter is a Richmond, Virginia 5-piece that released their debut EP last summer on Quality Control HQ, a label with a pretty impressive batting average.
"Merging the very best parts of crossover metal and hardcore from the '80s Japan, Sweden, and UK," is the way the band is described on Tempter's Bandcamp listing, and that nails it perfectly, so I won't even attempt to top it.
Tempter also features musicians from such groups as Candy, Naysayer, and Payload.

Toy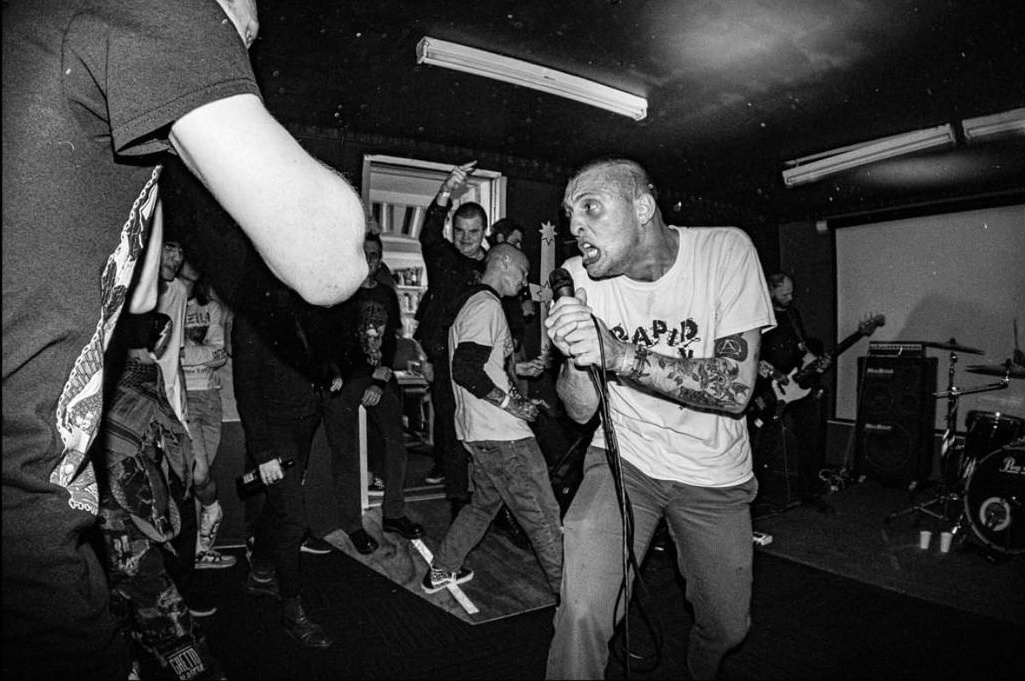 Australia's Toy released two ripping records in 2021: Dogs of the North 7-inch and the No Echo-approved QP9 EP.
What does Toy sound like? Well, there's nothing fancy about what these Brisbane bruisers are doing, just straight-up fight music that stands firmly on the punk side of the hardcore spectrum.
So, for those of you who complain that "metallic hardcore" isn't really "hardcore," Toy should be on your already on your playlists, and if not, get on it!

Violent Spirit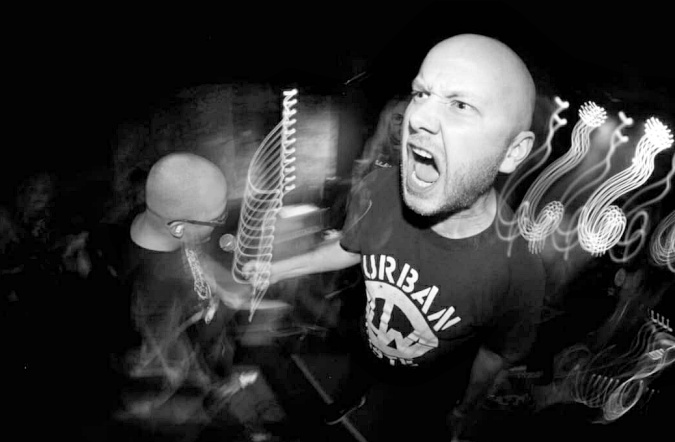 "Here in Finland, the scenes are mixed up in a good way," says Violent Spirit guitarist Jaakko. "Punks go to heavy metal shows and the other way around."
That—um, spirit—comes screaming through on the band's glorious 2021 Fire EP, with a delicious blend of speedy hardcore punk, twin-guitar-driven melodies, and a dose of New Wave of British Heavy Metal sprinkled above the arrangements.
In an email to No Echo a couple of days ago, Jaakko said Violent Spirit will be releasing a new 12-inch this year, and will also be playing shows once the pandemic allows.
P.S. Jaakko is also a member of the mighty thrash force known as Foreseen, and they're currently working on their next masterpiece, so expect some goodies from Finland in the next 12 months.
***
Help Support What No Echo Does via Patreon:
***
Tagged: 12 newer bands to check out, almighty watching, bent blue, contention, field of flames, instep, no longer at ease, slug, spaced, stand still, tempter, toy, violent spirit