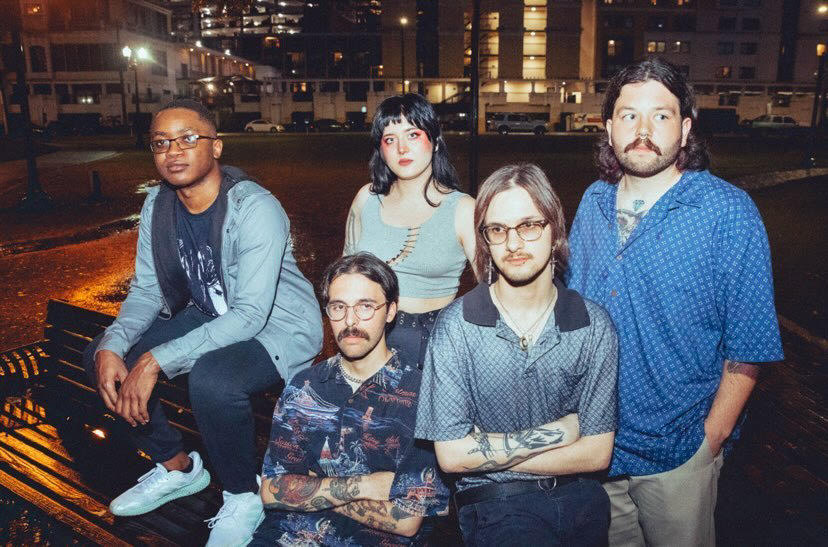 Why bother with Disney World when Orlando's own Memento is right fucking there? Do I have your attention? Good, because Memento has had mine for a good while now, namely due to their excellent 2020 demo. That release should have put them on your radar, to be honest, and shame on you if you did not heed my recommendation back then.
Fear not, we all fuck up, forgive and forget and all that bullshit. Your second chance to give this Floridian quintet the attention they deserve has arrived by way of the beautiful, uncompromising A Chorus of Distress.
Metalcore can come easy, really easy, and I'll go on record here to say that not every sound that was popular in the 1990s and 2000s needs to be revisited. Seldom do these resurrections of sound and aesthetic feel authentic, let alone be good. Don't get me wrong, there are many bands working now that do manage the task of perfecting on decades' old metalcore, at times even improving upon the genre's malleable formula.
Enter, obviously, Memento, and their emotive, melodic A Chorus of Distress, an exemplar of all ways to do metalcore right. A natural evolution of their self-titled demo, these four new songs are spry despite their heft, intoning the grand melodicism of underappreciated forebears Undying. The earnest tone, a quality carried over from their demo, infuses the lyrical delivery with an ache not felt since Jhazmyne's Lullaby.
The grandiose interplay of the guitars calls to mind the feral sweep akin to As Hope Dies, though Memento's riffs are rife with a unique aural pathos:
The artwork, done with elegance by Ben Brodie, is another layer of aestheticism done to perfection. The production is an improvement on their demo, but still maintains a safe comfortable distance, giving each performance room to emote.
Nothing feels suffocated, even when the razor-sharp songwriting turns on a dime into a calm interlude or histrionic burst of panic chords.
In truth, my flowery appraisals can only say so much, be so kind, and Memento's expanding discography more than speaks for itself. In line with the burgeoning library of exquisite metalcore released just four months into 2022 (see Foreign Hands and A Mourning Star), A Chorus of Distress deserves its place atop any best in genre list.
A Chorus of Distress will be available April 16th via The Coming Strife Records and Salsa Verde Fanzine.
***
Help Support What No Echo Does via Patreon:
***
Tagged: memento