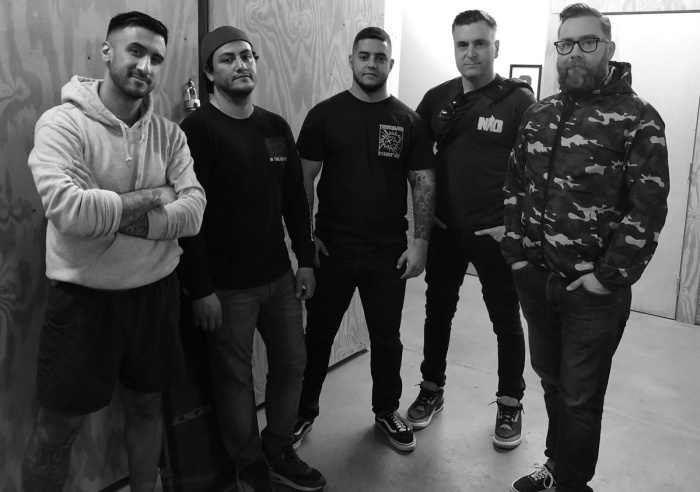 New York City has a new band bringing that straight edge vibe front and center: Locked Inside.
The band just released two songs from their forthcoming EP, Your Thoughts. Your Own. The members of Locked Inside come from far and wide, but as a unit they proudly wave the NYC straight edge flag. The band is indeed as diverse as the city they rep. With Ed McKirdy (Hands Tied, Search, Mouthpiece, Livewire Records) on vocals, Hugo Fitzgerald from On the Rise on guitar, Carlos Gutierrez from Return also on guitar, Gerardo Villalobos of Nueva Ètica on bass, and Vinny Panza of Youth of Today, BOLD, Vinny and The Hooligans on drums, Locked Inside certainly boasts a diverse palette of musicians from the hardcore underground.
Despite having members living as far away as Colombia, the band managed to get enough writing and recording sessions laid down in New York that Your Thoughts. Your Own is just about ready for release.
Tagged: bold, hands tied, locked inside, mouthpiece, nueva etica, on the rise, search, youth of today