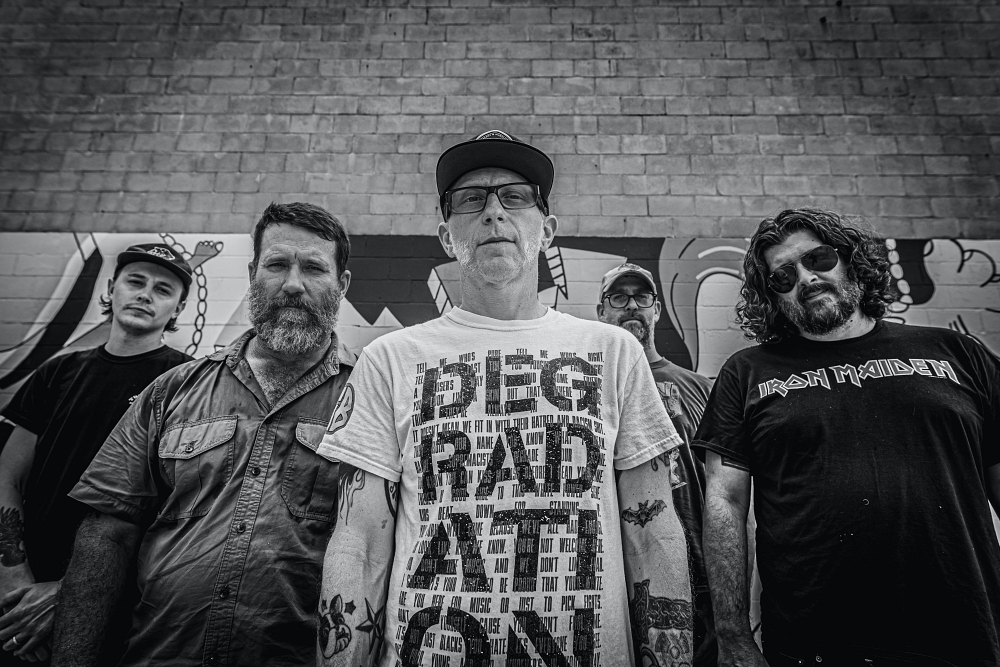 Crystallized in my otherwise shoddy memory is the actual moment I first heard Hot Water Music. It was while helping the night shift of a long since defunct Baltimore coffee shop shutter for the evening that I caught the opening strains of "Southeast First," the charged and insistent opener on No Division.
Ushered in off the back of the Gainesville Radical Cheerleaders' demonstrative chant, I was inexorably changed. Quickly approaching three decades jammed with a singularly sterling discography, HWM has returned with Feel the Void, their ninth studio album and first with Equal Vision Records.
Again working alongside recording console magician Brian McTernan (Be Well, Battery), it's a joyous and thoughtful collection that feels like a long due coronation for a band that's as fiery and urgent as ever.
No Echo was lucky enough to chat with bassist Jason Black on everything from the band's reinvigorated chemistry as a five piece and the lasting legacy of Leatherface to mental health and redemption for this writer's would be punishing at an O's game damn near 25 years ago.
As if that weren't enough, the aformentioned singer of Be Well came through with some questions of his own to toss into the mix. Endless thanks to him and to the bassmaster general.
First and foremost, kudos on the album. I don't want to play spoiler for the readers, but it rules. In a lot of ways, the album feels like a celebration of everything Hot Water Music was and what it is now. Was there any sort of mission statement for this one or is it just another case of doing what you do best?
Thank you, and for sure. We definitely made an effort to make sure that all of the things we can do were represented. Like, we kind of have 2 modes—Pegboy and Fugazi. We've been a little more Pegboy on the last few records, so it was nice to get the Fugazi back, especially for us over here in the rhythm section.
Are you tired of Brian yet? [Laughs] Jokes aside, it's got to be wild to be sharing stages with someone you usually hunker down in the studio with. How's this recent run been?
Nah! It's been awesome. We're really lucky to generally be on tour with people we already know and are friends with. It makes things a lot more comfortable and easy going.

"Turn the Dial" finds Chris Cresswell at the helm for the first time and it genuinely excites me for the future of this band. How the band arrived at its current assemblage is well-worn territory, but has it breathed new life into the group?

Absolutely. Chris has his own set of influences and writing style which pretty much means we have a whole new bag of tricks to work with.

If you could, tell us a bit about "Habitual." Lyrically, it's one of the most deeply touching and beautifully unguarded songs of your entire catalog.

I'll do my best, as someone who doesn't really get into the lyric side of things. The initial inspiration was someone [Hot Water Music guitarist/vocalist] Chuck [Ragan] knows who has beaten cancer something like 4 times now. Just relentless, unstoppable, fighting through.
From there, I'm pretty sure it kind of expanded to include a cast of people close to him and the rest of us that have battled with cancer, and not all of them won the fight. It's been around a lot lately for us (and I'm sure many others).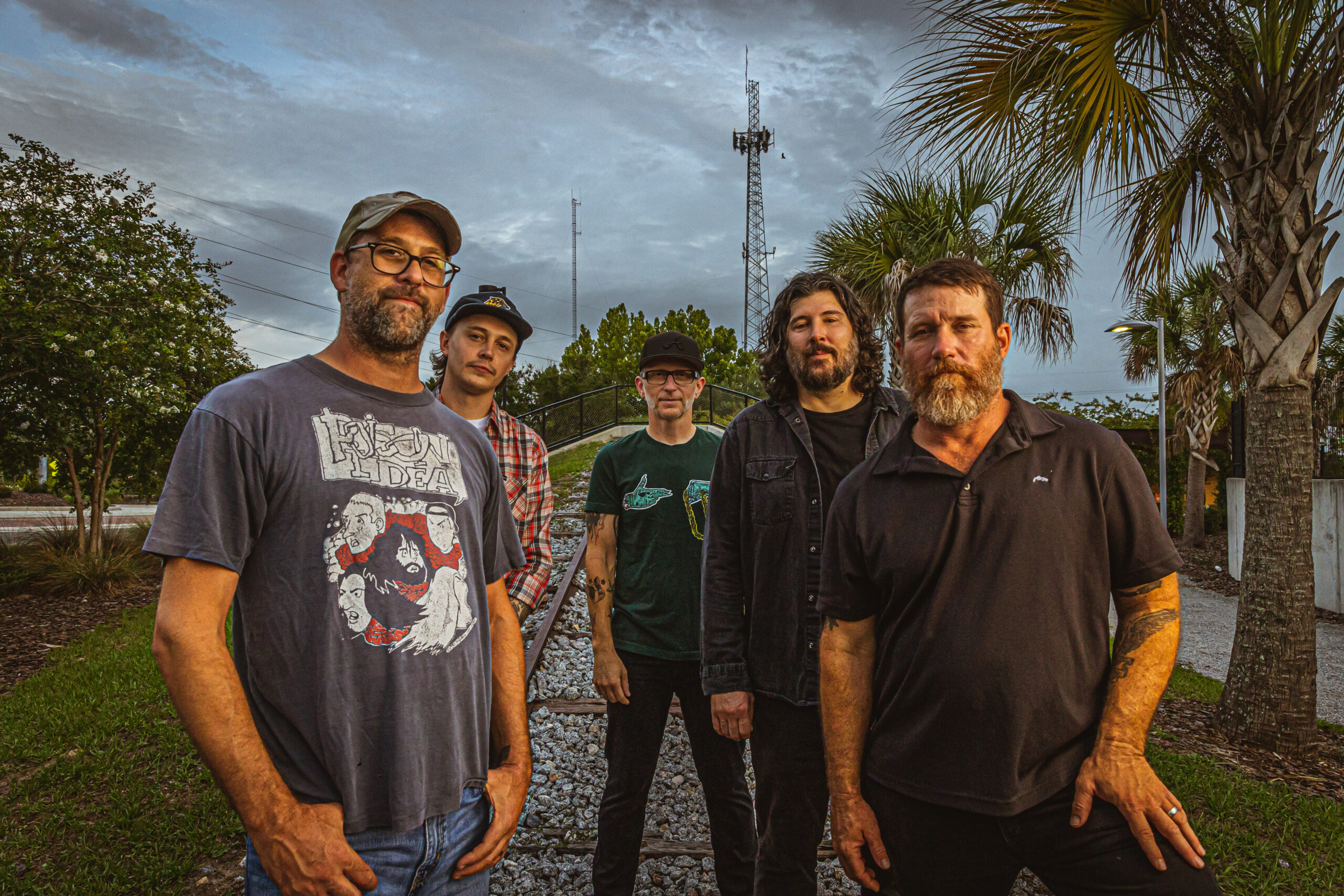 This is less a question than it is a thank you. Guitarist/vocalist Chris Wolard stepped away from touring in 2017. Aside from the standard questions likely lobbed the band's way, I just wanted to thank him specifically for highlighting the importance of mental health. This album feels like the coronation of everything you've been through since that year.
As someone who regularly sees a therapist, I think it's only positive to talk about mental health, at least as much as you're comfortable with. There is still an alarming amount of people that look at it as some sort of weakness, which is too bad. It's not easy to admit you need help or someone to talk to, but it's also not a sign of weakness.
Jason, you're approach, while always inventive and unorthodox, feels heavily indebted to hip-hop this time out. Everyone always brings such a distinct flavor and musical background to the mix. How do these songs come together?

I'm really happy to see this question, because that was exactly my approach this time! Hip-hop has just been way more exciting to me than most other music for the past few years. My super loose goal was to make each song as danceable as possible without it becoming a disservice to the tune.
The songs all come together in their own respective ways. This time around, there was a lot more building from the bottom of the music up, as opposed to from the lyrics and melody down.
It's gotta be nice to not chase the carrot as they say. Looking back, do you think the forced and, uhhh, unforced breaks the band have taken are a key to cracking the code?

100%. You have to know your limits and also know they constantly change. Chasing the carrot will burn you every time. Do you and the rest will fall into place.

Sequencing always intrigues me. Your albums always flow so well that it sounds like it must be painstaking. HWM always seems to drop an absolute banger as the final track. "Lock Up" sounds like a band that understands exactly who they are.
I'm a big "first song, last song" guy. You need to open and close strong. Those are usually the first two choices I make, at least internally, when thinking about sequencing. I also like starting with something a little left of center if possible. Keep people on their toes.
Side note, Trust Records just got the entirety of the BYO catalog up on streaming. I remember years ago I learned about Leatherface's Horsebox in an HWM interview. How'd the split come together? Can you speak on the importance of the Sunderland legends?

I feel like I'm going to blow this on how the split came together. As far as I remember, the Sterns (BYO) were running that split series and had someone been in touch with Leatherface about doing one. They heard that we were fans, so they contacted us to be on the other half (again, I think). What I do know is that we freaked out and said yes right away.
The first time we heard Leatherface was on our first tour. Our friend, Pat Snavely, gave us a tape of one of their records (pretty sure it was 'Mush'). We were hooked and they were a huge influence. Also the reason we don't wear shorts on stage anymore.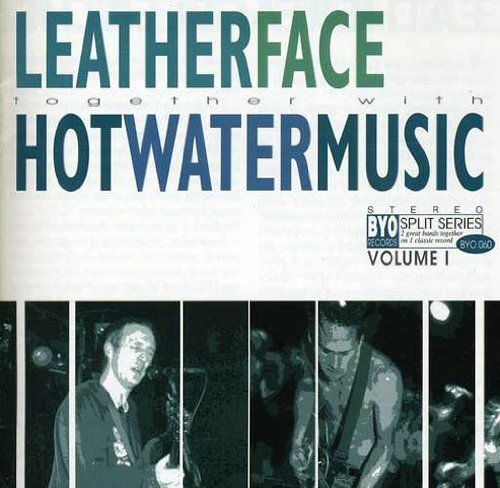 This is my chance to right a wrong that's plagued my psyche for 20 years. I happened to see the band at an Orioles game while y'all were in town recording Caution and told Jason I loved his band. He looked down at his Cave In shirt and said something to the effect of, "I'm actually not in this band, but yeah… they're great."
As a starry-eyed and tongue-tied teen, I walked away without declaring my fandom. I'm rectifying his chance to be "rockognized" in the here and now. It's likely caused me the same amount of suffering that being a dedicated Orioles fan has [laughs].

Ha! Brian's mentioned this to me a few times since then. I appreciate it and I definitely back your loyalty to the Os. Camden alone is enough of a reason to stick it out, right?
The following questions come from our mutual friend Brian McTernan, who had nothing but wonderful things to say about y'all.
Brian McTernan: I thought the chemistry between Wollard and Cresswell was amazing, and it was one of the things I had worried about the most. Was it weird for you guys or did it feel natural?
My personal feeling was that we were more locked in creatively than we ever had been, and Cresswell was an absolute dream to work with. I think it was natural. Once those two got going, things just flowed and everything was really cool and super positive.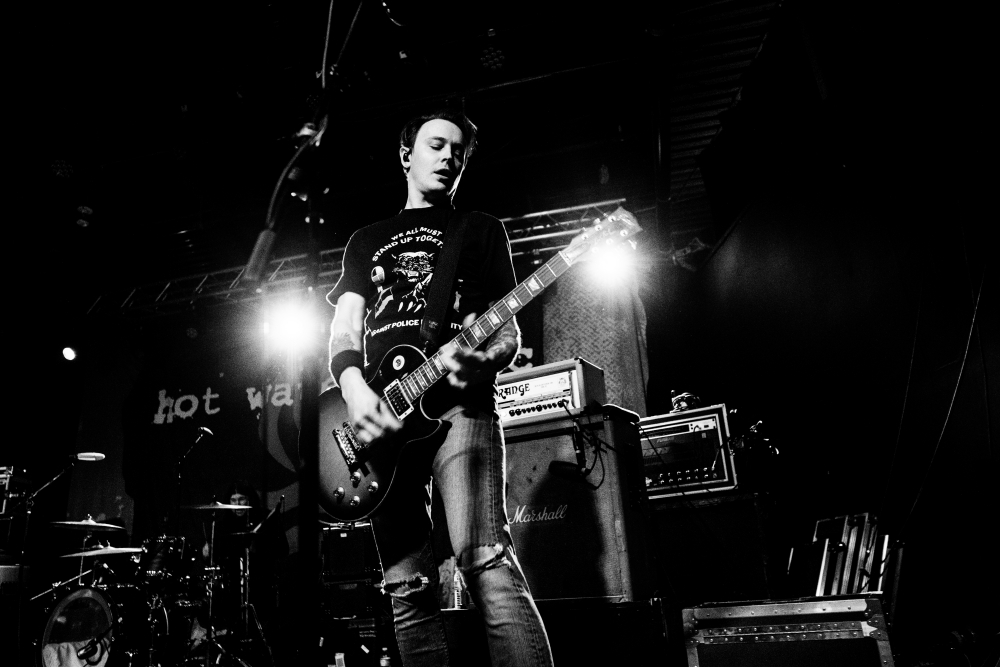 Brian McTernan: This may be a little voyeuristic on my part, but I would love to hear the bands take on how it was having me come back and work hand in hand with Ryan at Black Bear, who has done the last two records alone.

It was awesome and it was needed. We really need someone to push us and it needs to be someone from the outside. We're glad it was you. You're also asking the dude that gets the least amount of shit from you, though [laughs].

Brian McTernan: I would love to hear some about their background in the hardcore scene. Wollard was telling me funny stories about calling Popey from Farside and asking for advice, and going to the Dischord house when he was in Middle School. Any great anecdotes to dish?

Those are both true. I also used to torture Jawbox by showing up early to every show and cornering them, which had to have been awful for them. I have an old postcard from Green Day somewhere. I wrote them after the first 7-inch came out asking if they were coming on tour and Mike wrote me back.
A lot of the "scene" operated like that back then. Dischord always sent notes with every order, half of them were from the people in the bands you were ordering records of. I think that vibe really did a lot for in the way that it made being in a band seem attainable, as opposed to just seeing bands on MTV, etc.

Brian McTernan: How has the Equal Vision experience been? After two records on Rise and 4 on Epitaph, being somewhere completely new must feel very different.

It has been amazing so far. Our basic motto has always been that we want to work with the label that wants to work with us the most, and we definitely found that with EVR. This has been the most comfortable, proactive, and productive label experience we've had in a long time.
Brian McTernan: You all seem to have a special connection with Jesse Korman, who has done all of the videos. I don't know much about him or your relationship, but he seems to be a big part of the team. How'd that come together?

That was Dan at EVR. He knew Jesse and his team from his band, The Number 12 Looks Like You, and from working on videos. We're really thankful that we made the connection.
We've basically always hated making videos and seen them as a sort of waste of money. Now we just keep coming up with new ideas to torture those dudes with!
***
Feel the Void hits stores on March 18th and is available for pre-order on vinyl, CD, and cassette via Equal Vision Records.
***
Help Support What No Echo Does via Patreon:
***
Tagged: hot water music