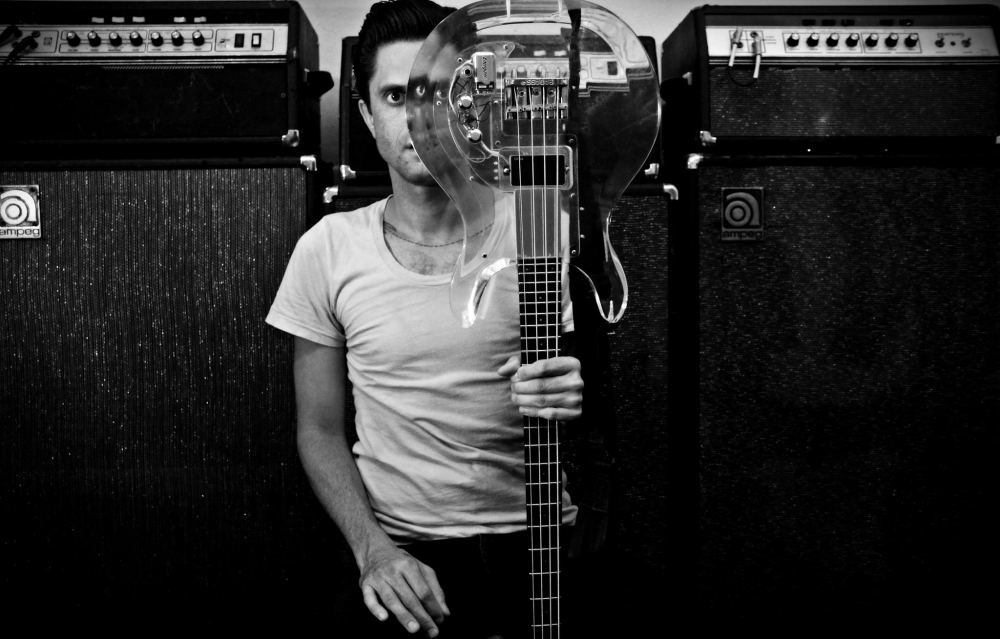 When Justin Pearson wasn't even old enough to drive in most American states, he was already out on tour, handling bass duties in the San Diego hardcore band Struggle. That was in the beginning of the '90s, since then, he's played in such groups as The Locust, Some Girls, Retox, Head Wound City, and most recently, Dead Cross, a combo that finds him collaborating with Dave Lombardo (Slayer, Suicidal Tendencies), Mike Patton (Faith No More, Tomahawk), and Mike Crain (Retox, The Festival of Dead Deer).
If you've followed Justin's wild musical path throughout the years, you'll know that he's a truly unique songwriter, so it's no surprise that he's about to release The Race to Zero, a book collecting all of his lyrical work, plus some poetry and fiction. In this exclusive, Justin offers some thoughts behind the inspiration to some of his lyrics.
From Justin Pearson:
"Inspiration can come anything and everything in life. There is the typical question asked to bands about their musical influences, and to me, what is more interesting is what inspires them to gravitate to certain types of art.
"For me, why was I so obsessed with The Cramps, or Septic Death as a little kid? I mean, I drew musical influences from across the board, anything from Sigue Sigue Sputnik to Chain of Strength. But I always wonder what pushed me towards that stuff. What pushes anyone towards anything? If you were to look at my resume in a wadded up ball, you'd see my childhood obsession with sci-fi, you'd see really bad parenting or lack of parenting, you'd see skateboarding culture, you'd see leftist politics, and a million other things. Throw in what defines my personal life on a microscopic level, like what I eat and don't eat, how I spend my money, my mental stability, my obsession with my pup, and whatever else that you can gather, and you see all sorts of detailed messages.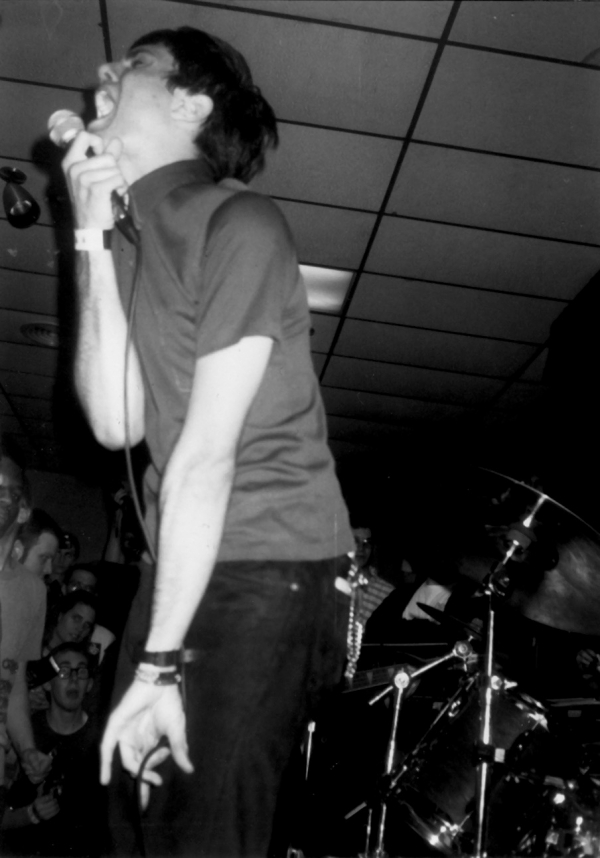 "When I was about 10, I discovered the Sex Pistols and was completely drawn to the band. It wasn't until many years later that I really understood why I was so enthralled with the band. Part of the overall package was their influence by The Situationist International, which was pointed out to me in the 1989 book, Lipstick Traces. It showed me this long and linear path from one band to the world at large and how anything we do splinters off into a million other things. Just like the boring band interview, I quickly realized that boredom was counter-revolutionary."
***
The Race to Zero will arrive in stores on June 1st and can be pre-ordered at this link. Justin will be out with Dead Cross throughout the summer. See the confirmed dates below.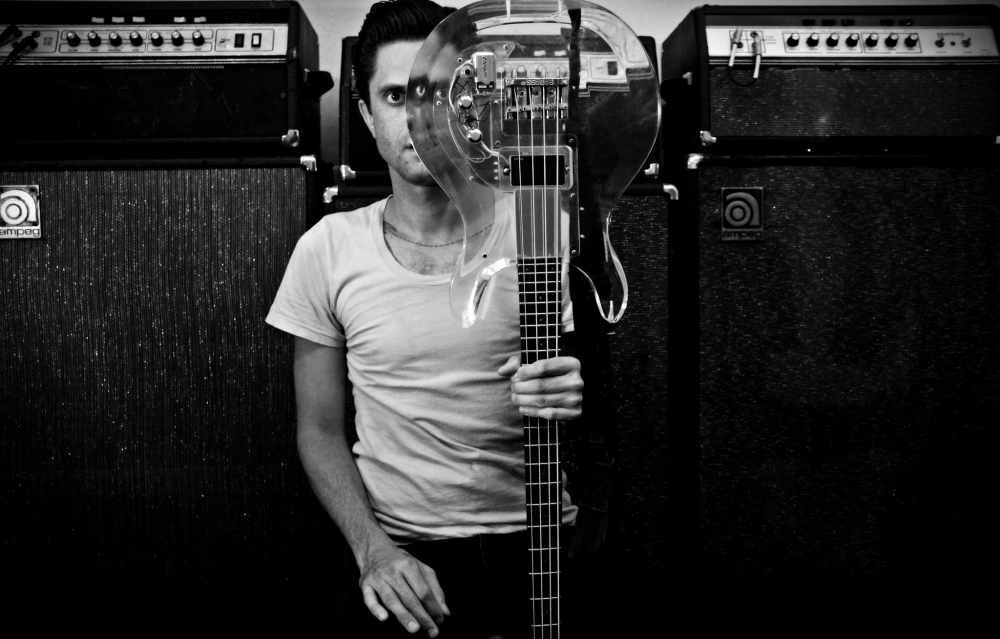 Upcoming tour dates with Dead Cross:
Jun 03 - Nimes, FR @ Paloma
Jun 05 - Bologna, IT @ Estragon
Jun 06 - Milan, IT @ Alcatraz
Jun 07 - Interlaken, CH @ Greenfield Music Festival
Jun 10 - Donington, UK @ Download
Jun 12 - Esch-Sur-Alzette, LU @ Rockhal
Jun 13 - Munich, DE @ Backstage Werk
Jun 14 - Nickelsdorf, AT @ Novarock
Jun 16 - Cologne, DE @Gloria-Theatre
Jun 17 - Paris, FR @ Download Festival
Jun 19 - Lausanne, CH @ Les Docks
Jun 20- Cognac, FR @ Les Abattoirs
Jun 22- Vitoria, ES @ Azkena Rock Festival
Jun 23- Clisson, FR @ Hellfest
Jun 24- Dessel, BE @ Graspop
Jun 26- Eindhoven, NL @ De Effenaar
Jun 27- Hamburg, DE @ Markthalle
Jun 29 - Helsinki, FI @ Tuska Metal
Jul 03- Berlin, DE @ SO 36
Jul 04 - Gydnia, PL @ Open'er
Jul 06 - Roskilde, DK @ Roskilde Festival
Jul 08 - Belfort, FR @ Eurokeenes
Jul 10 - Amsterdam, NL @ Melkweg
Tagged: justin pearson