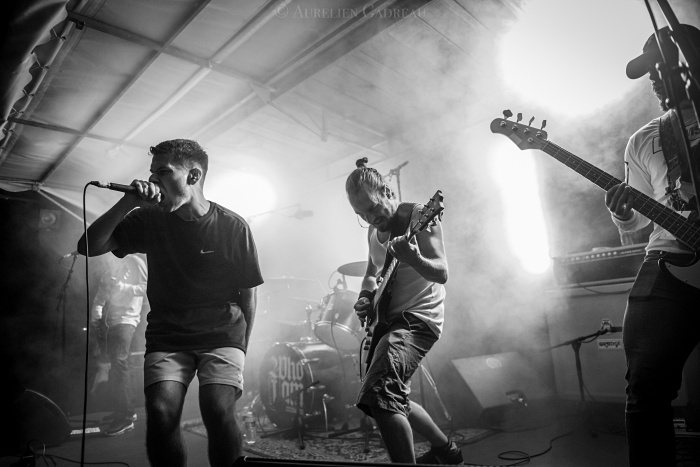 Who I Am is a band comprised of 5 musicians based out of the Angoulême region in France specializing in a style of metallic hardcore that is heavily influences by the likes of Madball, Terror, and Incendiary. Formed in 2012, the group did some touring throughout their home country and other parts of Europe, but when their original vocalist quit 5 years later, Who I Am recruited Glock 203 frontman, Gurvan Guiriec, to take his place.
"A friend I had in common with the band told me that they were searching for a new singer," Gurvan told No Echo via email about his entry into the Who I Am family. "I was really motivated for this so one weekend we all met and did a rehearsal test, they liked it and here I am."
Later this month, Who I Am will be releasing a new EP entitled Ignorance. "Two of the songs were already instrumentaly written when I joined the band, and the last one was written shortly after," said Gurvan. "[Guitarist] Arnaud writes most the music and he comes with a lot of riffs ideas and the band works on it during rehearsal. We recorded everything in the studio of La Nef in Angoulême."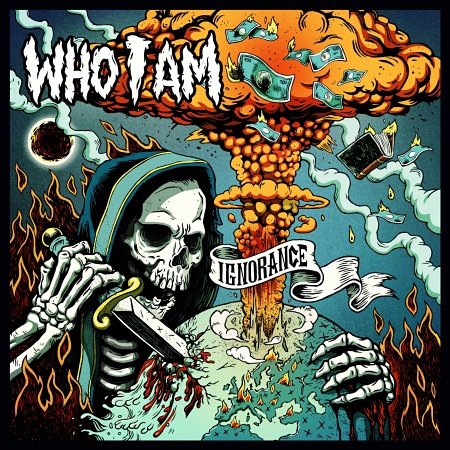 "The song 'Take Back Our Due' features with Johnny from the band Reality Slap, and we tracked that while we were on tour with them last year. Paddy, the guitar player of Nasty, recorded a verse for the EP's title track while they were in La Nef in April 2019 to play at the Day of Hardcore festival."
I asked Gurvan about their homebase of Angoulême, a place I admittedly never heard of before. "I think we're now the only hardcore band in Angoulême. It's a small town, so there's not a real hardcore scene with local bands. But there's an audience for hardcore in this town. Our guitar player, Arnaud, organizes a huge hardcore fest every year at La Nef (a cool venue in Angoulême) and it's full almost everytime.
"We're not far from other towns like Bordeaux and Limoges, for example. There's a small scene in Bordeaux, where I live, so we're good friends with all those bands like Smash It!, Try in Vain, and Rest in Pit. We have good friends in France playing in bands that are really cool, like Hard Mind from Rennes, Real Deal from Tours, Stinky from Clisson, Kill for Peace from Valencienne, Elephants from Rouen, and Mindslow from Lille. You must check out those bands if you have the time. I think the hardcore scene in France is pretty cool right now."
My email exchange with Gurvan ended with his thoughts on the future of Who I Am and the difficulty of balancing playing in a touring band with work/career responsibilities: "There are many good bands splitting up, I think about of Backtrack, for example. Maybe because it's hard to combine a job with a band, because both take a lot of time and energy, and it's very hard to make a good living with music. Concerning Who I Am, I think that the band has been active since 2012, so it's been quite a ride and the band has had some very hard times with the changing lineup and stuff. But I'm pretty confident about the future of the band right now since I think we have a very solid lineup right now.
"Personally speaking, I feel really good making music with those guys and it's only been 2 years since I joined the band. We have a lot of songs we can record and we're already working on more, so we're thinking about working on an album very soon. First we will see how our EP will be received by the listeners and we will tour as much as we can."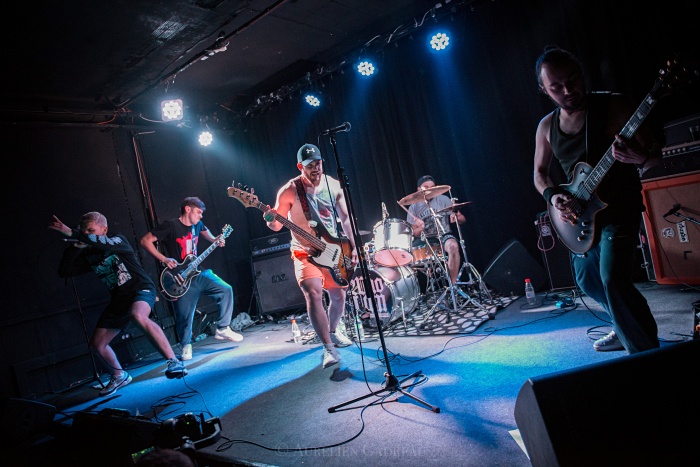 The Ignorance EP will be out on Jan. 30 on all streaming sites. Follow Who I Am on their social pages (Facebook, Instagram) for more info.
Upcoming Who I Am shows:
March 27 - Talence @ l'Antirouille w/ Risk It!
March 28 - Limoges @ Espace El Doggo w/ Risk It!
May 7 - Lille @ La Brat Cave w/ Slope, Giver, Kill For Peace
May 8 - Rennes @ Mondo Bizarro w/ Slope, Giver, Kill for Peace
May 9 - Montaigu @ Les Rhinos Féroces Festival w/ Knuckledust, Slope, Giver, Kill for Peace, Real Deal + more
***
Donate a few bucks to help with No Echo's operating costs:
Tagged: who i am