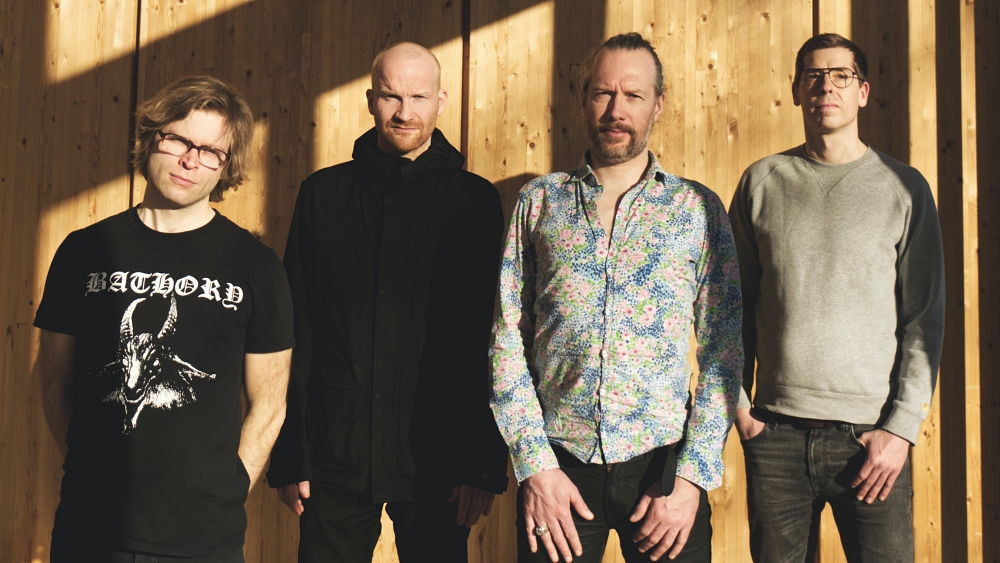 Some of the site's regular readers might remember the last time I gushed about Entropy. It was late 2020 and I interviewed guitarist/vocalist Hans Frese about the German melodic rock band's superb Liminal album.
The short story is Hans began Entropy in 2016, exploring the kind of dissonant yet hook-heavy songwriting that instantly brings to mind the likes of Sugar, Failure, and Antenna-era Cave In.
Now that I have your attention, I wanted to alert you that Entropy is gearing up to the release a new EP called Death Spell. The bad news is that the record won't be out til next month, but the good news is I got my hands on the video music embed code for an incredible track from the EP called "Cthulhucene."
This is the best Copper Blue song that never was:
Hans from Entropy told me the following about "Cthulhucene" and its lyrics:
"The song expresses the existential overwhelm that is sometimes connected to the experience of living in a purely materialistic universe. In the video, this sense of anguish is somewhat counterbalanced by slow yogic movements. On the one hand, these create a sense of serenity, on the other hand, there's also hesitation and tension that hints at the conflicts underneath."
Death Spell will be out July 20 via Crazysane Records (vinyl pre-order|digital pre-order)
Entropy on social media: Facebook | Twitter | Instagram
***
Help Support What No Echo Does via Patreon:
***
Tagged: entropy