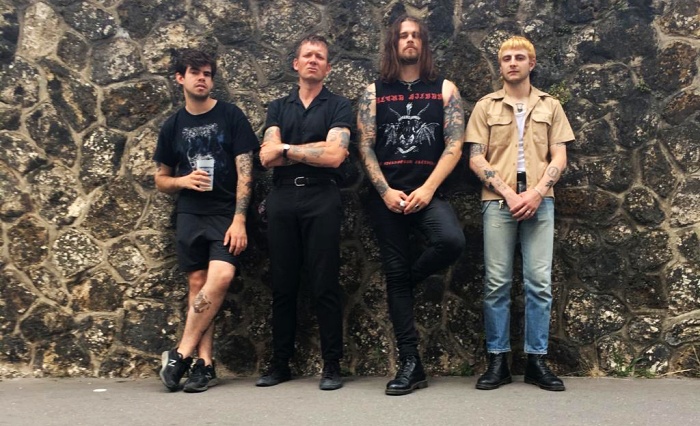 After meeting several years ago backstage at a concert in Paris, Charles Rowell and Simon Bourgeois built a friendship while corresponding from their transatlantic locations. Charles was living in NYC and playing guitar in Flowers of Evil, but throughout the years, he's also been a member of such bands as Crocodiles, Some Girls, and The Plot to Blow Up the Eiffel Tower. After moving to Paris, he connected with Simon and began writing songs in the same pissed-off spirit as Cro-Mags and Discharge, two influences you can't go wrong with, if you ask me.
The result is Issue, a 4-piece hardcore band that just released its debut album, Cross the Line. The LP was recorded in the summer of 2018 by Maxime Smadja (RIXE, Condor) at his Chateau Vergogne studio. As you can hear below, the record is a pure heater:
Featuring artwork by Nicky Rat (Big Cheese, Arms Race), Cross the Line is available now at this link.
***
If you dig No Echo, you can donate a few bucks to help with the site's operating costs:
Tagged: international hardcore bands, issue