Life's Question might hail from Chicago, but I wouldn't hold it against you if I played you their music and you assumed they were a '90s NYHC band. Listening to the quintet's 2018 Cursed the Will to Dream EP, one is transported back to a time when Leeway and Crown of Thornz were both releasing hard yet melodic and nuanced music. Yes, Life's Question know the value of a metallic riff, but they aren't merely stitching one mosh part to the other. These are musicians who have clearly studied the songwriting that made their heroes' musical output so lasting.
No Echo is obviously excited about the group, so it's with great pleasure I present the premiere of Life's Question's new music video for "Rotting from the Head Down," a track from the Cursed the Will to Dream EP.
"The song follows the theme of urban tragedy, inner turmoil, hopelessness, and other realities unseen," the band tells me. The video features live footage filmed by Peter "Swaggy Pete" Staudinger.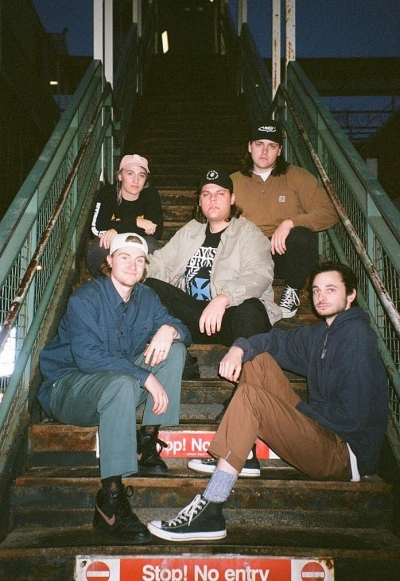 Cursed the Will to Dream is available now via the Life's Question Big Cartel store. Give the band a follow on both Twitter and Instagram.
Tagged: lifes question