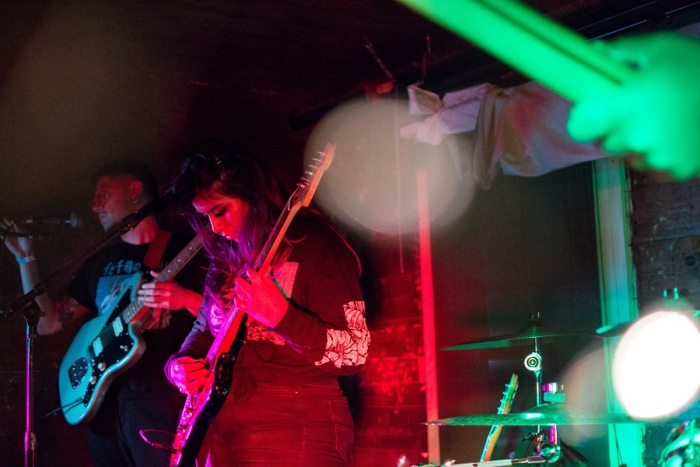 DA/ZE is a collective of self-described dreamy rockers hailing from Houston, TX. The band has been around for a few years working, writing, and crafting their brand of alt-rock meets fuzz-induced noise-pop but not resting just on their musical influences but adding their own personal flare and creative stylings. Last year's Ritual EP was one of my favorite releases of 2018, comprised of gentle yet subtly dirty grunge-dipped shoegaze songs.
So, too much of my delight when a few months back I noticed on some of their social media sites that they were hinting at some new music on the horizon. The promise didn't disappoint. Two weeks ago the band released "Aries // Pisces," a Silver-era Starflyer 59-drenched tune with plenty of melody and guitar leads to match perfectly.
As well as, another single titled "Vacio," which has hints of Heaven or Las Vegas in the beginning and then hits a No Sun or Amusement Parks on Fire stride. "Vacio" also exudes a deep sense exposure lyrically speaking as guitarist/vocalist Nikki describes the lyrics being about "about growing up and finding self-worth even though you want someone to love you".
Though they were in the middle of a brief tour, I reached out to DA/ZE to discuss the new songs, the recent set of shows, etc.
The Ritual EP was one of my favorite releases of 2018. I truly loved the balance of guitar-driven fuzz and equal parts of melody and, to me, both of those aspects are also very prevalent on "Vacío" and "Aries // Pisces." Was the process, songwriting wise, the same for these newer tracks as the EP?

Nikki (vocals/guitars):Thanks, Furn! This new writing process is totally different now since Abraham and Jon joined. It used to be just kinda me and Enrique would write something at the space and go from there.

Abraham (vocals/guitars): Now we write our guitar parts together and then present them to the band at the space to get a general feedback from the guys, and then we go back and write melodies and lyrics. Enrique and Jon can figure out what direction they want to go in. That way our writing process is a bit more consistent and efficient.

Jon (bass): We used to just write everything at the space we practice in but it just takes too long and it makes the process not as fun. Having to get it all done in the small amount of time we have at the space vs nikki and abe doing it separately and then bringing it to us it's more time to play and jam vs figure out songs.

Enrique (drums): We also try to practice twice a week and get in the new song to our set and figure out where it would sound best and keep our set right.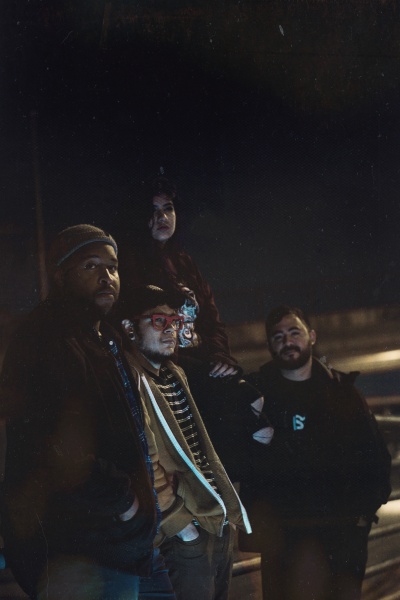 Seems to me like this new songwriting process is working well because everything sounds great. Who did you record with?

Abraham (vocals/guitars): We recorded with our friend Jon Garrido in his house. Super DIY but he is super talented at what he does. I also play in an ambient prog metal band with him (All Roads to Rome) and we trust his production and recording he has done for us. He also did our music video and photos.
DA/ZE very recently wrapped up a string of 6 shows just as you dropped 2 new singles. How did the shows go, and how much fun was it playing that material live?

Nikki (vocals/guitars): The mini tour was exhausting, memorable and fun. It was nice to introduce ourselves to cities we had never gone to and play to people who hadn't heard of us. It was so much fun playing the new songs live although it did suck being sick with the flu and like almost passing out after the first two shows [laughs].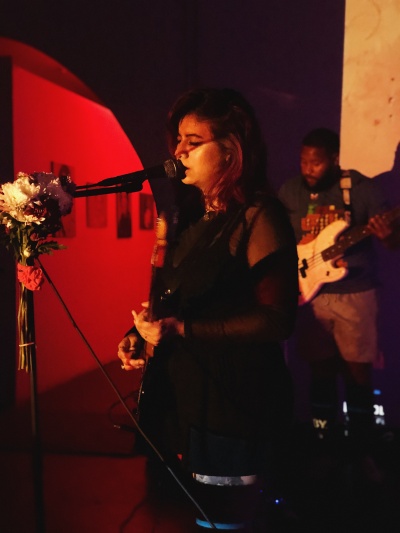 Despite your illness, it did seem like the shows went pretty well, from what I can tell. Would it be safe to assume that another out of state run of shows aren't too far away? Maybe I'm speaking out of line here but obviously I'm speaking as a biased fan and I'm hoping for some California shows!

Nikki (vocals/guitars): We are definitely coming to the West Coast! That's where I'm from and I know that we could have some fun and play some really great shows in SoCal. Plus, I'd love to hang with all my friends again!

Abraham (vocals/guitars): We want to head out west first before we go to any other part of the US. I feel like DA/ZE would be received well over there. [Laughs] Plus, it's sunny!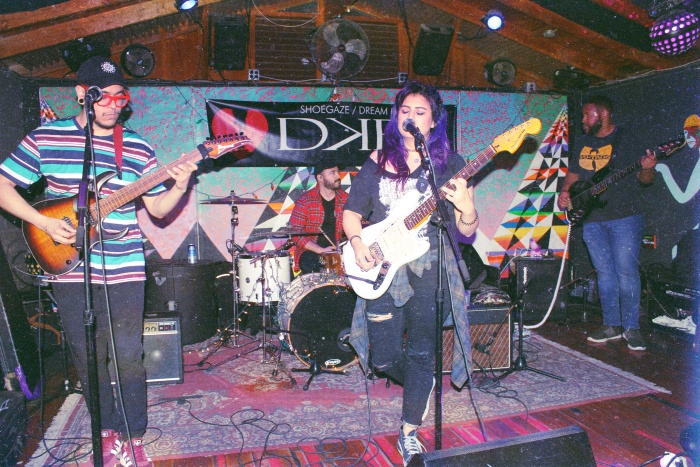 I guess this question is more geared towards Nikki but could you give some depth into the lyrically aspects of the song "Vacío"?

Nikki (vocals/guitars): It's a touchy personal song for sure. So, the lyrics and song came to me after I had a fight with my mom. I have a strained relationship with female figures in my life cuz my mom and me used to clash a lot when I was growing up and now it's getting better but it's still hard cuz I kinda just up and left when I was 19 because my mother was very strict and kinda intense when it came to my life choices. I know most people feel this way about their father but I was lucky my dad has a good relationship with me. Also it's about growing up with someone in my young adolescent years who I was in love with and I swear we were meant to be together but after he left me I know it left a hole in his heart and it correlates to when I moved out of my mom's.
It felt like I had a hole in my heart even though it was something I needed to do to give me the life I wanted with no one holding me back. Even the little nice moments sometimes are not worth to hold on a pedestal when everything else is kinda falling apart. Most people don't know what they have until it's gone and its usually the people who love you so much they hurt you the most.
***

Follow DA/ZE Facebook, Twitter, and Instagram.
Tagged: daze, new artist focus