After I spoke with Rick from Extinction A.D., he suggested that I reach out to Mark from Electrocutioner. I admit I had not heard of the band, but I am a fan now. As Rick put it, the "realest thrash band on Long Island and my favorite band to see live since July 2021. Second only in wrestling knowledge to myself." So here we are.
Electrocutioner is a thrash trio from Long Island, New York. Mark sings and plays guitar for the band, and engages with fans daily, posting 'shootouts' to albums with similar art themes and having followers vote on who did it better. He's also a huge vinyl collector, and I've been digging through his recently added Discogs.
How did you get into collecting records?
I actually began collecting cassettes first, I'm cheap. Luckily for me, my wife knows I am an idiot and would eventually come around. She probably bought our first 300 "pieces of vinyl" and has been collecting since she was a teenager, so she already had a ton of records when we met. Once I caught the bug and really started to appreciate them, I dove all in. Sometimes I'll pull a record off the shelf and just look at her and say, "Oh my god, you have this?!"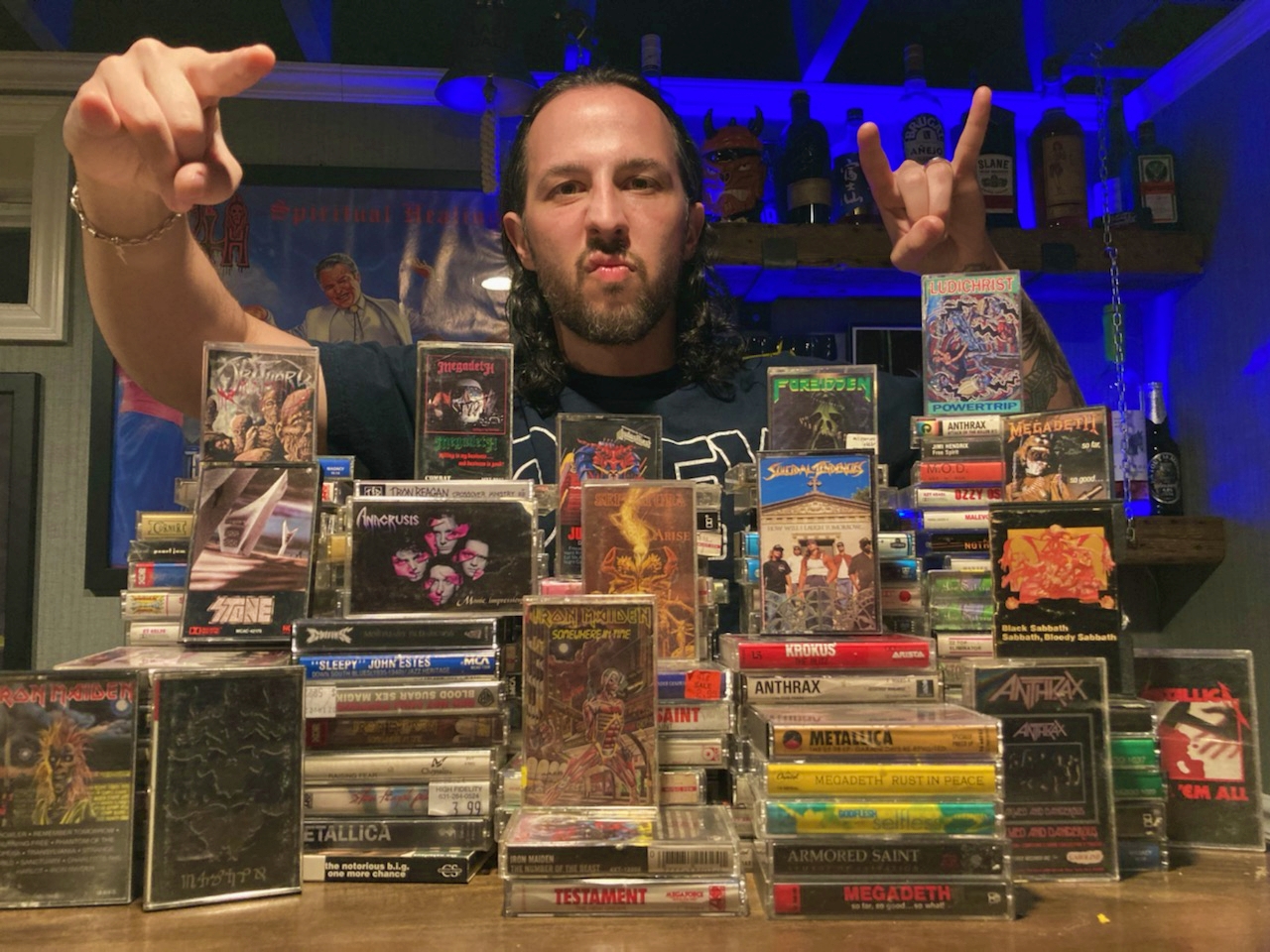 What was the first record you bought with your own money?
It was a 45 of Aerosmith's "Love in an Elevator" in like '92 or '93.
We all have one record that we sold that we completely regret, what is yours?
Prepare to vomit. I think it was like 2006 or something and a record store on Long Island called Looney Tunes opened up a second location next door that mostly sold bongs. CDs were king at the time so they just stashed records in there too. One day they got in like ten milk crates of just metal records.
In one day, I acquired every single original Motörhead, Black Sabbath, Iron Maiden, Judas Priest, Suicidal Tendencies, Dio, you name it, for $1 a piece. A year later I sold them all when I got strapped for cash. I distinctly remember selling three Motörhead records and Sabbath Vol. 4 on eBay for like $25. Over time I've re-bought most of them for literally 20-50x the price.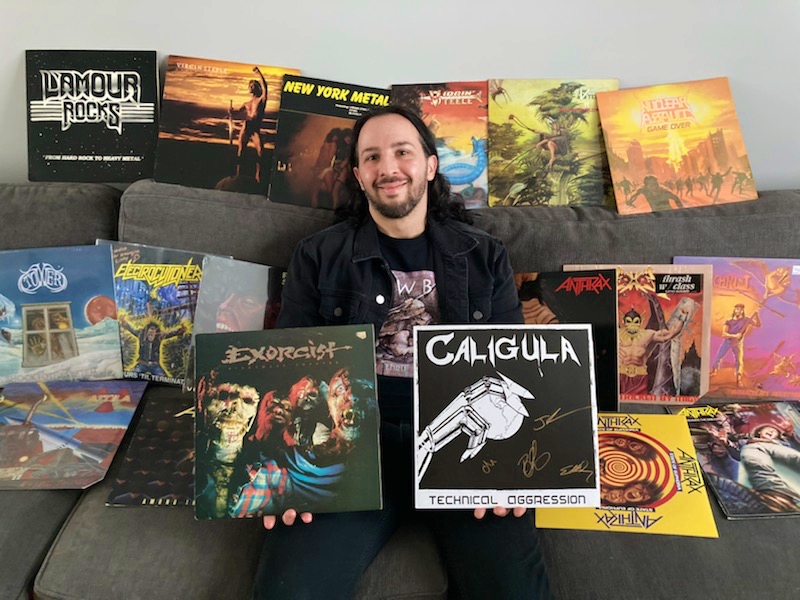 What's the most you ever shelled out for a record?
The most I ever shelled out was for a single record was for Spiritual Healing by Death and Danzig's Circle of Snakes. Most of the time I don't like spending over $100 for a record, but I think both of those were in the $300-400 range. My wife is a Danzig freak and that was the only record she was missing in her collection. I got drunk and bought it off Ebay as a gift.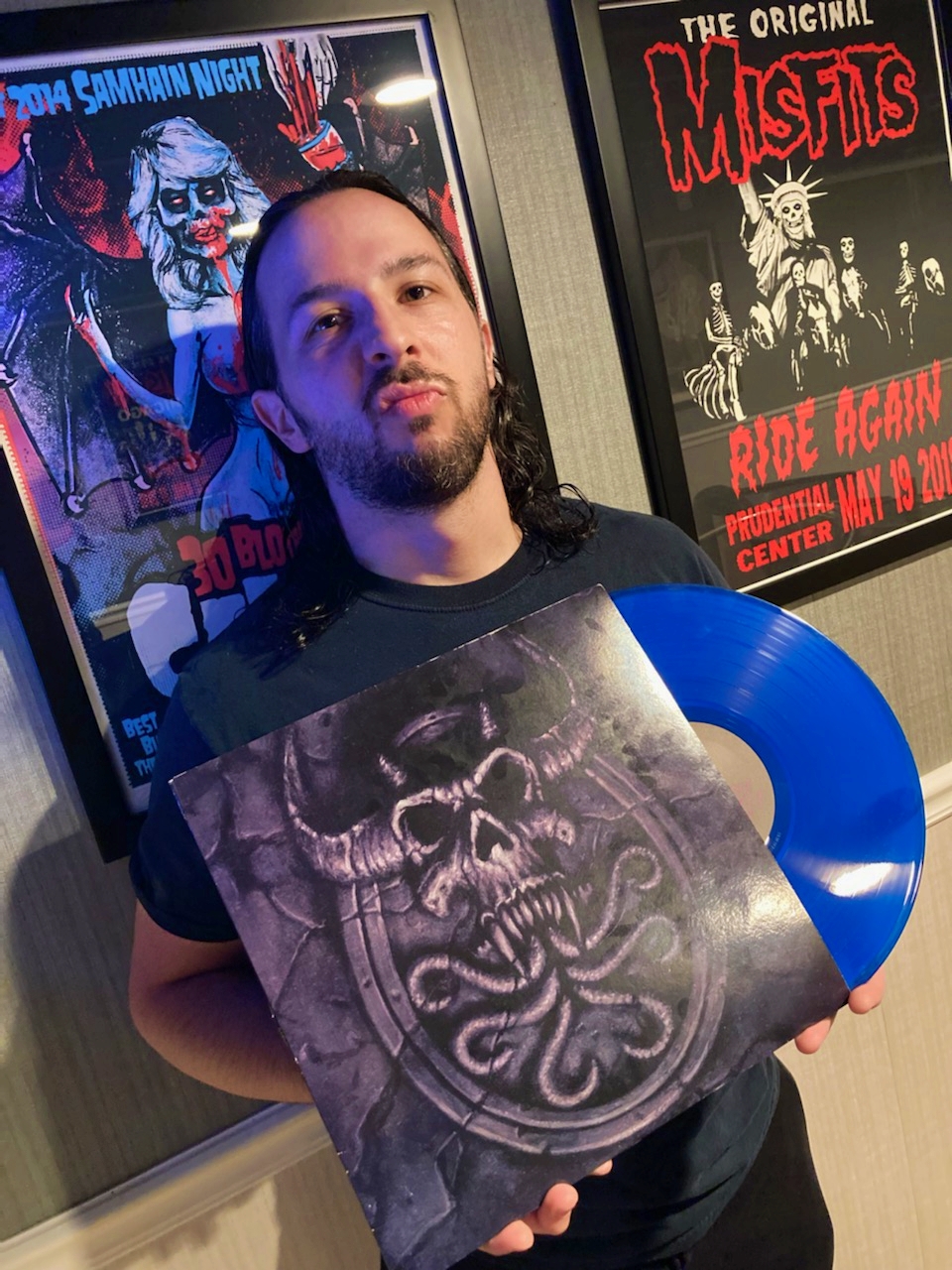 Is there a record or band that you always buy when you see it?
If it's thrash metal, original, and I don't own it, I buy it. I also collect any metal band from New York. My current quest is to own everything put out by Combat Records on either cassette or vinyl. I'm about 75% there.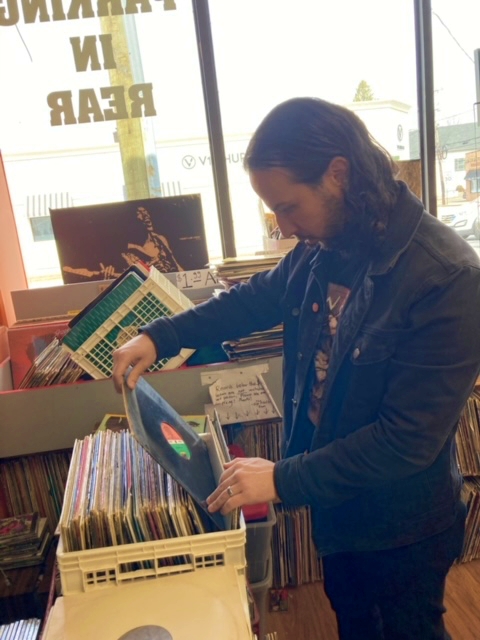 What's the last record you bought?
They both involve scream—I bought an original European pressing of Death Scream Bloody Gore and Primal Scream Volume One.
What's a record you wish would get repressed or remastered?
If I am not mistaken, Forced Entry's second record, As Above, So Below, was never pressed on vinyl. It's such a shame because that album is so unique. Brad Hull's guitar playing is wild! Also, Whiplash's Ticket to Mayhem needs to be repressed ASAP!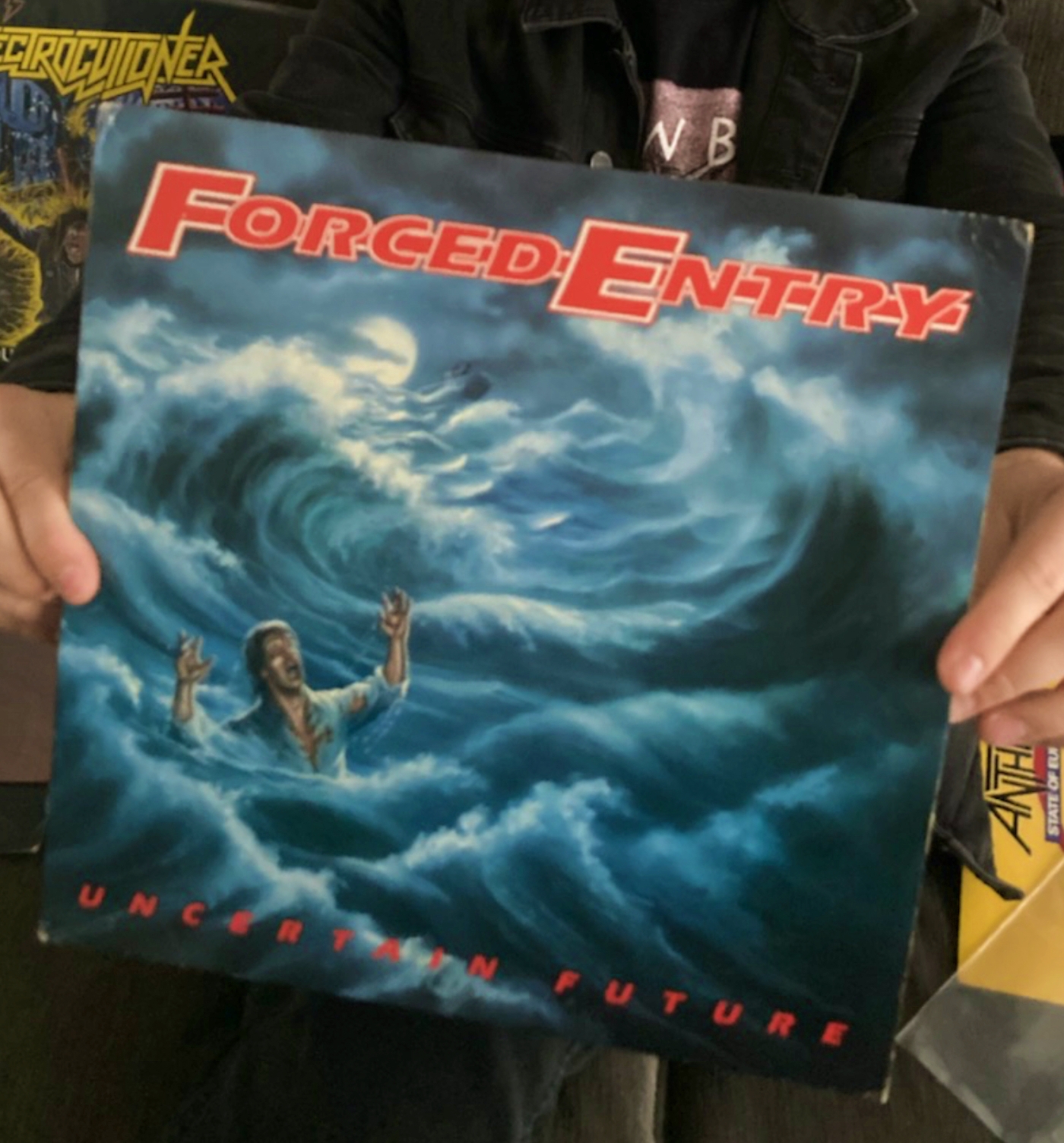 What are the records you think everyone should own on vinyl?
Dark Millennium Ashore the Celestial Burden and Exorcist Nightmare Theatre, which is probably my favorite record. Really though, just buy what you like.
What are your Top 5 record stores?
On Long Island, I love digging at High Fidelity in Amityville. I also love Record Reserve, Mr. Cheapo's, and I've been going to Looney Tunes for forever. I usually hit up the LI Music Lover's Faire and Vinyl Revolution record shows.
Always love visiting Slipped Disc Records and my dude Nate with the bucket hat! I recently checked out The Archive in Connecticut, which was sick. I'm also dying to check out Vinyl Addiction in Jersey.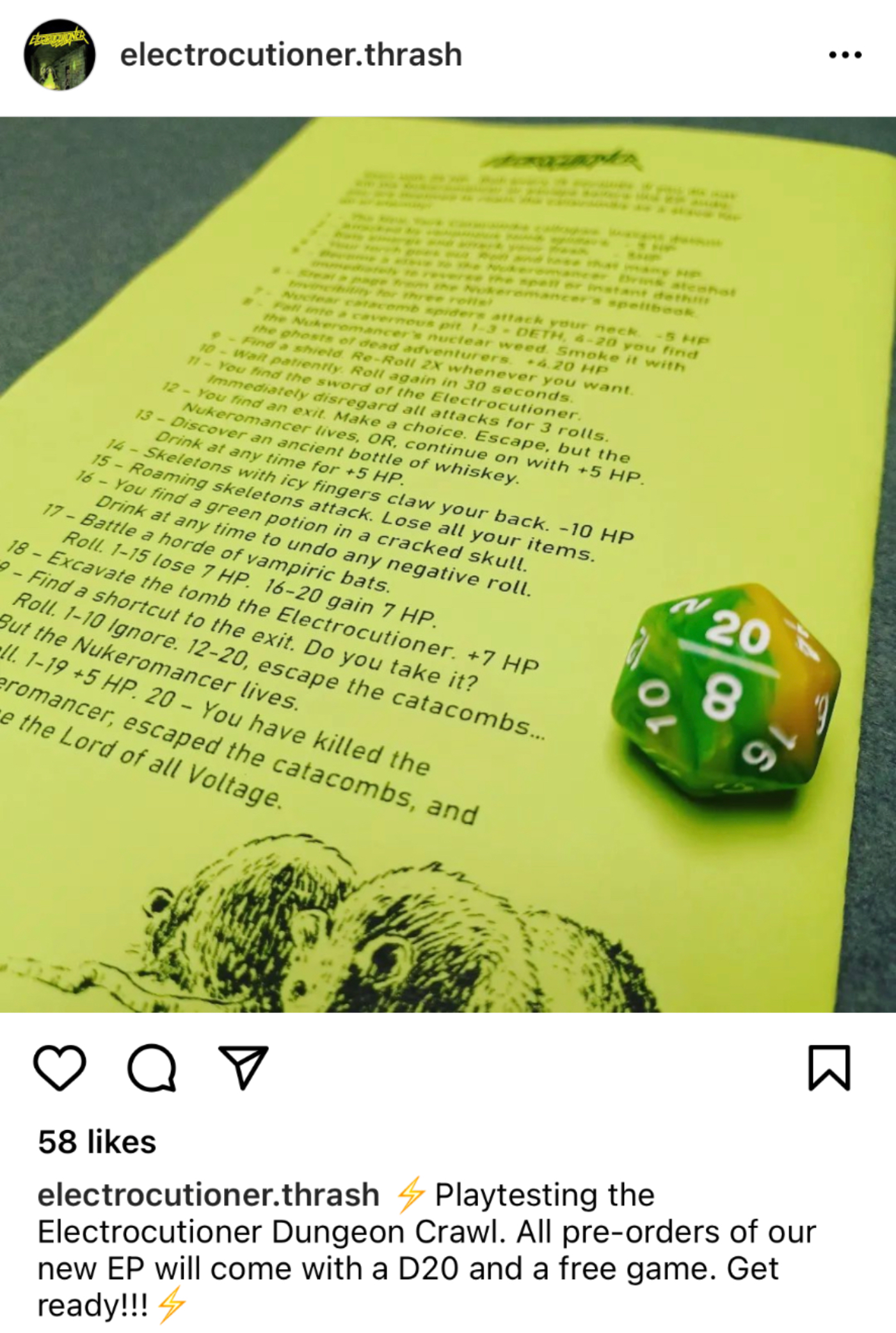 ***
You can grab Electrocutioner's new EP, Escape From the Catacombs, on their on their Bandcamp page.
***
Help Support What No Echo Does via Patreon:
***
Tagged: electrocutioner, record collector