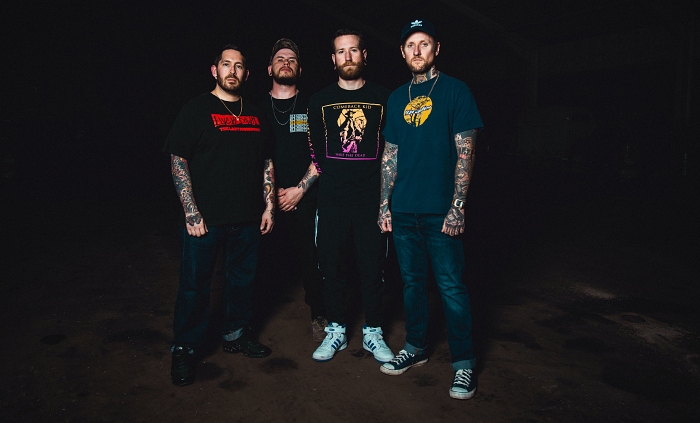 Ever since they came onto the scene via their 2020 demo, Last Gasp has been putting on for Cleveland hardcore. Since then, the group has dropped multiple EPs and an all-killer, no-filler, full-length LP via 2021's The Storied Weight of It All.
"The first few releases were a product of us having nothing but free time due to the world being put on hold," guitarist Dave Kuhlman tells No Echo. "Now I think it's because of how long it takes to get vinyl pressed. By the time we finally get physical copies of ours songs we're already bored with them and ready for something new.
Dave and his Last Gasp musical cohorts return today with some fresh material in the shape of Fall '22 Eternal. "This is the first group of songs we wrote as a band with our new lineup.
"Our sound has constantly evolved with every release and this is my favorite direction we've taken as a band to date. Musically, the songs are more straight forward and a lot moshier. Still keeping the songs short and to the point like always."
See what the guitarist means via the three new cuts below:
Dave reveals his choice track on Last Gasp's latest drop: "My favorite song is probably 'Ground Down Canines.' I feel weird answering this question because I didn't write it. Basically, [vocalist] Ryan [Hardwick] is a walking talking candle burning at both ends who lives by the code 'I'll sleep when I'm dead.' That's essentially what the song is about."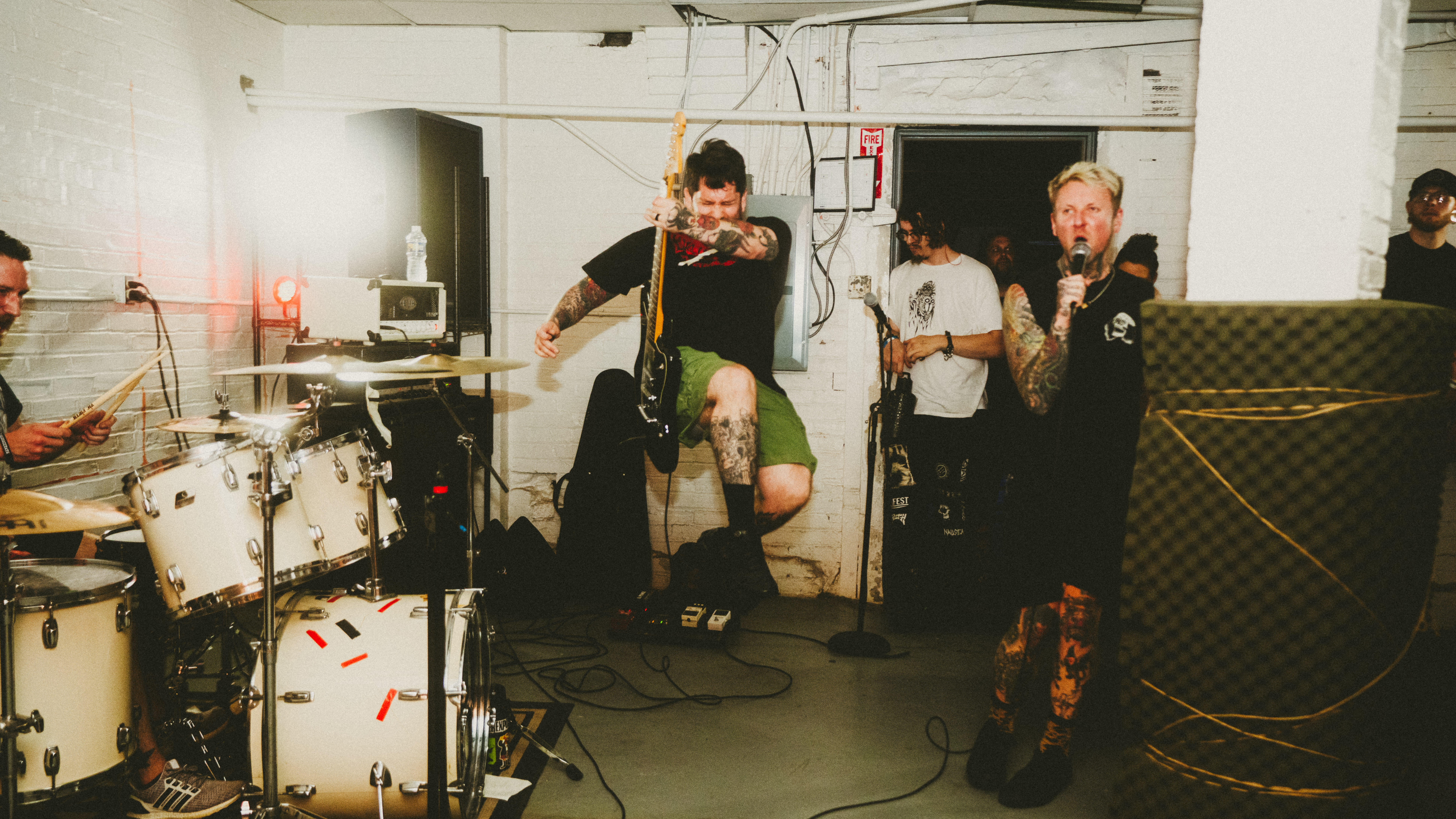 Like many other hardcore bands since the pandemic, Last Gasp have kept busy playing both locally and doing short runs around the country. "One of my favorite shows is when we played Dirty Dungarees in Columbus. The venue is literally a laundromat that sells booze and throws shows, so sick! We were doing a short run with Bitter Truth from Grand Rapids, the show was awesome, then we got to actually kick it with the Bitter Truth guys after the show. It was one of those nights where some real friendships were made."
Besides Last Gasp, the Cleveland hardcore community has been on a tear in the last few years, and Dave certainly agrees. "Man, the Cleveland scene is thriving right now. When I moved here 12 years ago shows were insane, so many bands were touring through Cleveland every single month. Then it all just went away.
"We had a bad dry spell for a few years and it never really got back to what it was until shows came back last year. The list of local bands here is long, and every band kills it. We have multiple DIY spots and venues to choose from. Shout out to Vlad from Delayed Gratification Records and Woods and Andy from Live It Down for putting in work to bring bands to our area. Long story short, we have a great thing going on here in Cleveland."
Fall '22 Eternal is available on streaming outlets now via WAR Records.
Upcoming Last Gasp tour dates:
11/17 - Legends - Cincinnati, OH
11/18 - The Basement - Nashville, TN
11/20 - Act Like You Know Fest - Tulsa, OH (w/ Scowl, Gridiron, End It + more)
11/21 - Dumb Records - Springfield, IL
11/22 - Indiana City Brewing Company - Indianapolis, IND
Last Gasp on social media: Twitter | Instagram
***
Help Support What No Echo Does via Patreon:
***
Tagged: last gasp