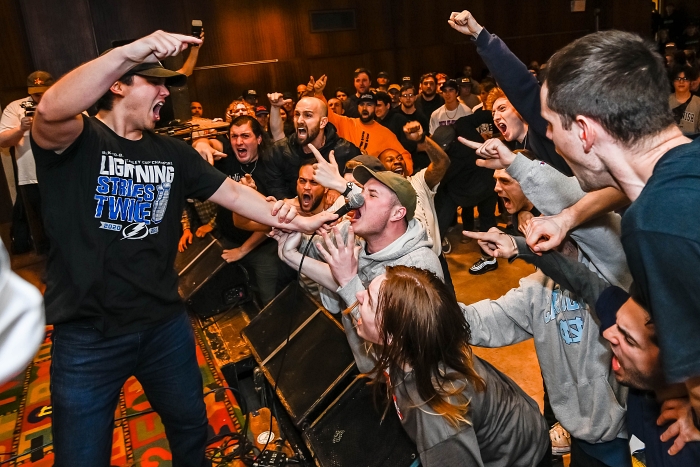 I've covered Burning Strong on No Echo before, but for the uninitiated, the band formed in 2019 with hardcore on their minds. Based out of Pensacola, Florida, the group mines influence from such groups as Carry On and Go It Alone, injecting their own flavor along the way.
To date, Burning Strong have released a demo, an LP in 2020's The Fire Rages On (both issued by From Within Records), and a split EP with Qualifier (Patient Zero Records/From Within Records) last year.
The next chapter for Burning Strong begins in December when the band releases Here Until the End, their sophomore album. Today, check out a track from the record called "Unchained (We're Here Until the End)" to whet your appetite:
Burning Strong singer Kevin Lewis told me the following about the track:
"The idea behind this song and the overall theme I wanted to convey for the new record is sticking by something you believe in, through the ups and downs, until its end. There's been a lot going on in our personal lives over the past couple of years since putting out the last record.
"I think there's a more profound attachment to this record for us because our lives have moved in different directions, but despite having less time to commit to the band it's still equally important to us."
The Here Until the End album will be out on December 2nd via From Within Records. The band will be launching the pre-order and releasing another single, "Fade to Black," in early November.
Click the Burning Strong Linktree to find all of their social media pages.
***
Help Support What No Echo Does via Patreon:
***
Tagged: burning strong