With so many big record labels dying off in the last decade, it's always inspiring to see smaller indies continuing to thrive despite the rest of the industry being in the toilet. Founded in 2004, Irish Voodoo Records is an example of the latter. With titles by such hardcore and punk bands as Done Dying, Death by Stereo, and On Bodies, the label has continuously stocked record store shelves with quality releases. "Growing up as a young teen in the late '80s and early '90s into hardcore and straight edge, that would be New Age Records and Revelation Records," says Irish Voodoo Records co-owner Joey Voodoo when I ask him which labels inspired him to enter the business.
Joey tells me about some of the best aspects of running the label: "Seeing a project grow from the music to the artwork, then seeing that finished product. It never gets old for me. Doing this label made me meet people, who I looked up to growing up, and even working on projects with them. It's fun and crazy at the same time."
Another aspect of operating Irish Voodoo that brings a smile to Joey's face is the musicians he gets to collaborate with. "If you would of told me in 2004 when I started, that I would meet and work with Death by Stereo, Downset, Mike Down of Forced Down, the hardcore legends of Blood Days, and Done Dying, I would have said, 'Yeah right, whatever.' It just blows my mind, that I have a roster from the West Coast to the East Coast, and as far as Napoli, southern Italy."
The struggles Joey has gone through to make his label happen cannot be overlooked. "In the beginning of the label, I had no distribution, or known bands, but I didn't care. My goal was to help new bands, who I thought kicked ass. At that time MySpace was getting huge, and it did help me promote the bands, which helped with sales. I would say the hardest part was getting cash to put out projects, and getting the bands trust, since I was a unknown label. This started as a hobby and still is, but I am not taking out a big loan to fund projects. I work hard to try to get my money back (sometimes I lose money, sometimes I make money) to fund the next project. My hard work must be paying off somewhat, I started 2004, it's 2018 and Irish Voodoo is still going strong."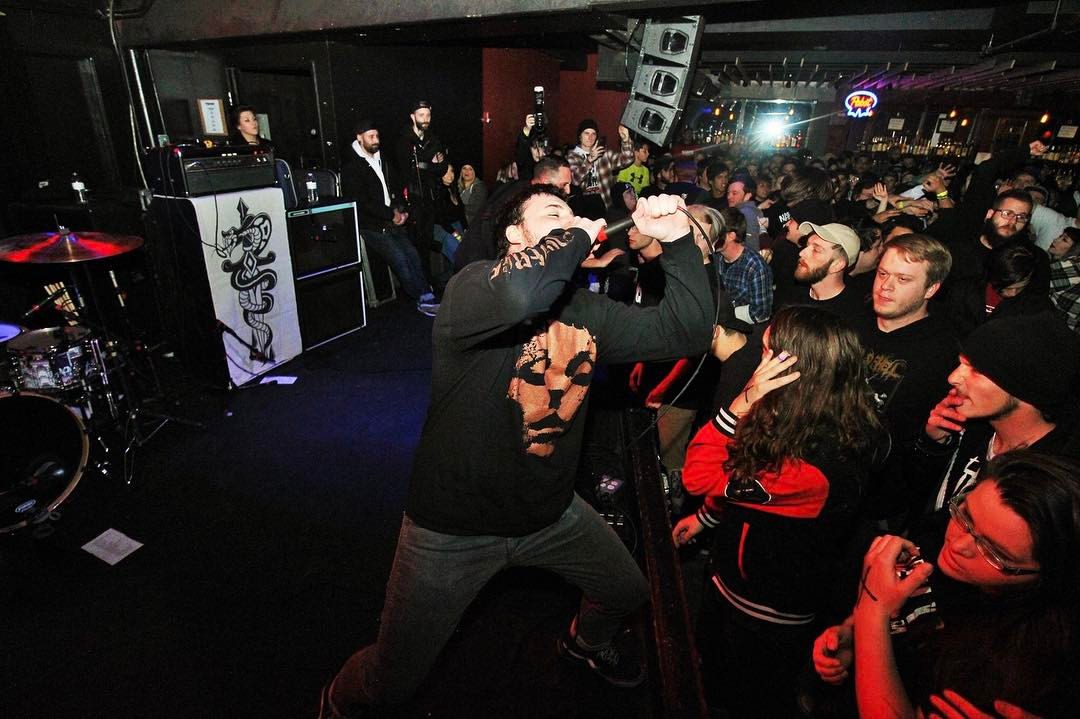 I ask Joey what some of Irish Voodoo's best sellers have been to date. "My 2006 CD release of Birth and Burial. I sold 1000 units and the disc was sold at Best Buy stores. That may not be a lot of CDs sold or a big deal, but it was to me back then. I was just a little DIY label, and still am. The fastest selling release would be Done Dying's Dress for Distress 7". I only pressed 500 for the first pressing, but it sold out in days. The Done Dying test press sold out in less than a minute, it was crazy, the website crashed and the PayPal store couldn't keep up with sales, so people were able to keep buying the test press, even though it was already sold out. Crazy times and headache for me!"
Joey continues: "In the early stages of the label, even with no distribution, CodeXRed, Kingmaker, and Results (who later became Worlds Below), all sold well to my standards. I think those bands helped Irish Voodoo grow, because they toured a lot spreading the word. Even though times have changed and cds are becoming a thing of the past, Death by Stereo CD does very well for me. I am so thankful that DBS let me work with them, they helped this label grow a lot."
How about some of the more underrated Irish Voodoo releases? "Good question. On Bodies The Long Con 10" vinyl. It sold well, but should of sold more in my opinion. At the time it dropped, I don't think people were into 10" vinyl records with 5 songs, but for a price of a LP vinyl. The jacket is gold foil, which is very cool and custom. I think this is a record people will catch onto later when the new On Bodies 7" drops later in the year."
Joey tells me he has some cool stuff in the works for Irish Voodoo in the coming year, even though he isn't quite ready to reveal all of it. "Some projects I can't talk about just yet, in the planning stages, but new music from Since We Were Kids, On Bodies, and Juggernaut. I have plans to do limited vinyl releases of CDs in the Irish Voodoo catolog that never made it on vinyl. Look out for more Irish Voodoo Flexi Vinyl Series vinyl, and new bands joining the Voodoo Crew."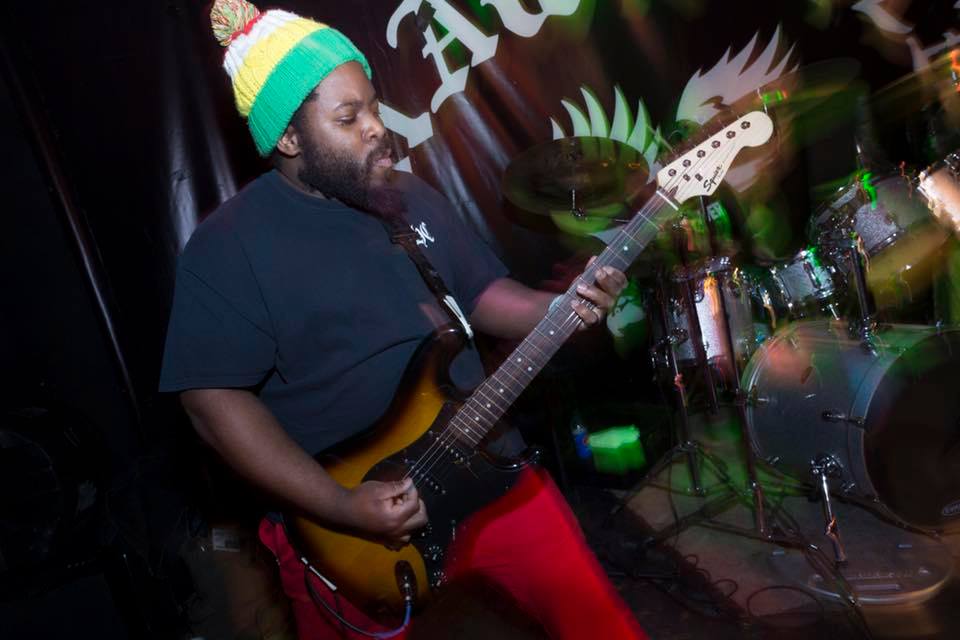 Any closing comments? "I'm very lucky that the current active roster works very hard for me, which helps with sales, physical and digital. I want to give big props to Since We Were Kids, The Last Stand, Concrete, EgoDestroys, Line Brawl, Longest War, Push Off, Common War, NonCon, One Choice, Zero Eight One, Meth Mouth (R.I.P.), Burn Infinite, and of course, No Echo for even wanting to interview me, which is very cool of you."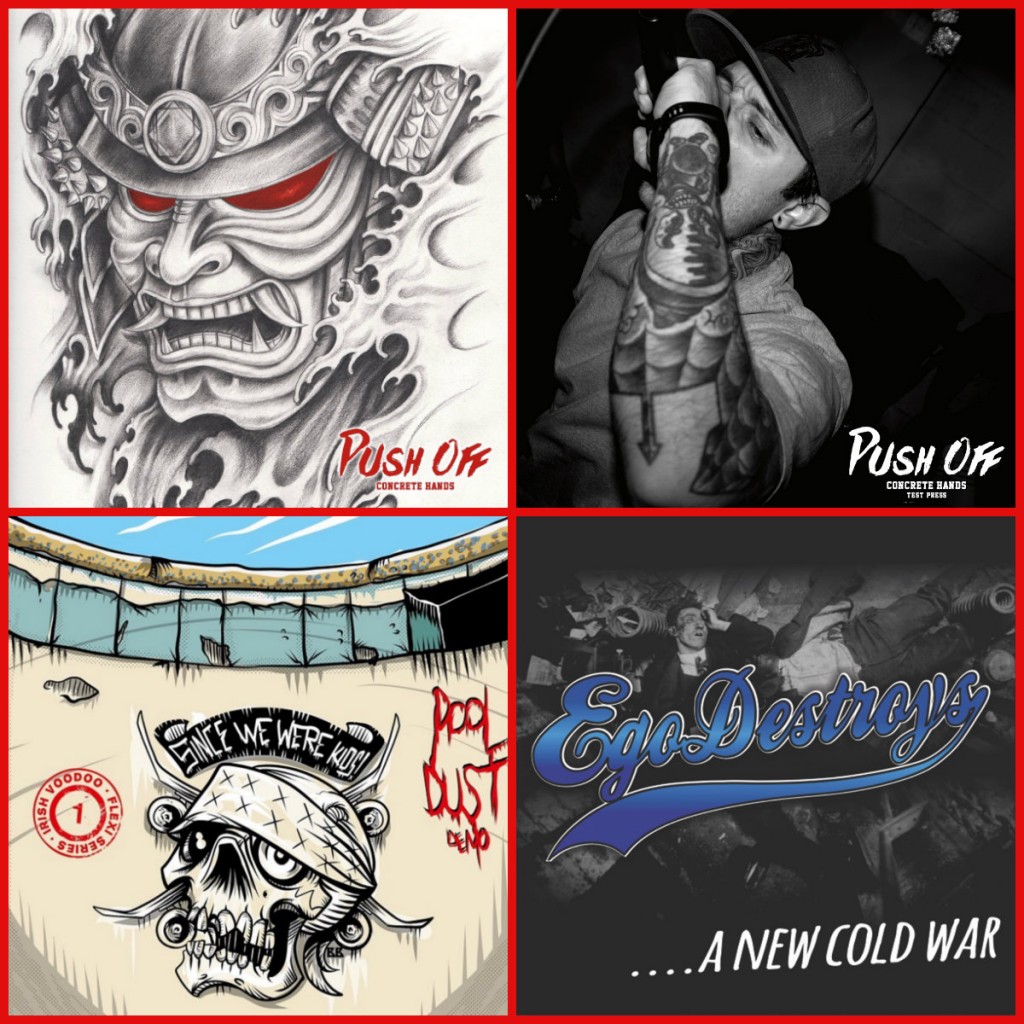 Head to Irish Voodoo Records for more info on the label's releases, and check out the label's Bandcamp page to stream some of their titles.
Tagged: irish voodoo records, record label profile