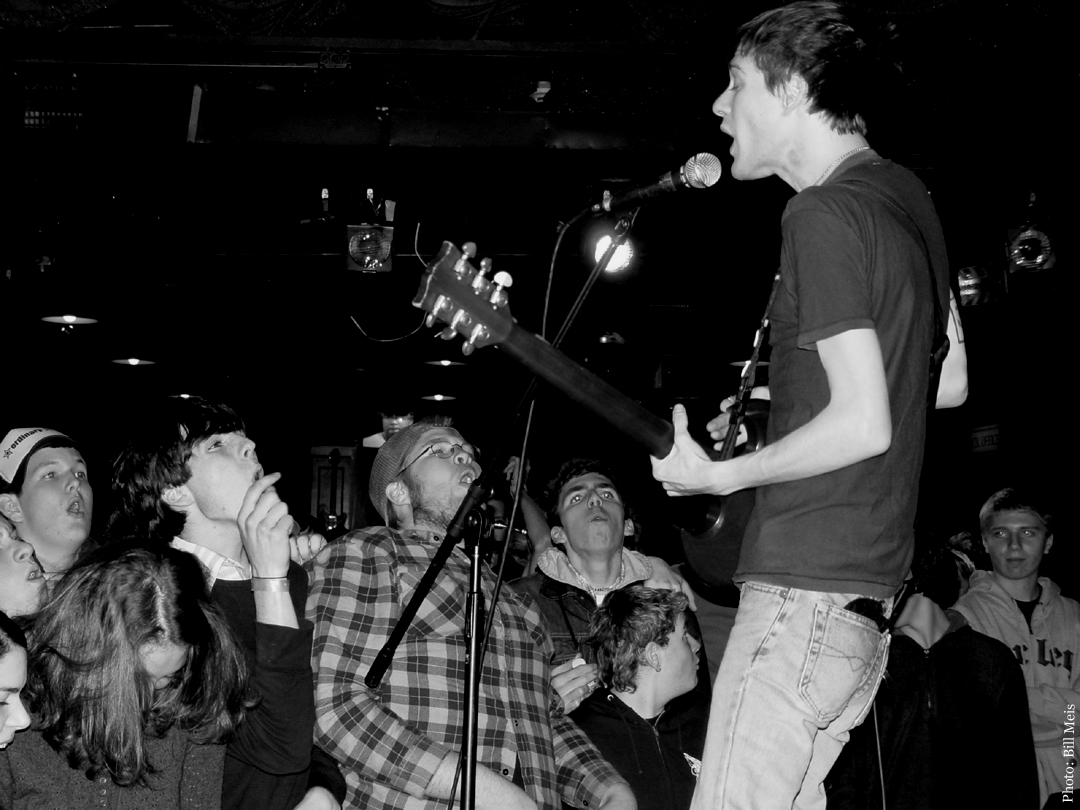 Bands that become more than just their music tend to symbolize a moment or a place or an era for the people that love them. This sort of mythologizing doesn't happen often, nor does it happen easily. Sometimes it only happens in retrospect.
But sometimes bands who transcend just their music, whose mythology continues to build, and whose influence continues to reverberate are lucky enough to see it happen in real-time.
Whether the members of On the Might of Princes would admit to that is fair game. However, they are one of those bands. What On the Might of Princes brought to Long Island and the world, sonically and culturally, was felt immediately. They cross-pollinated between uber-DIY punk shows and the heaviest of hardcore shows. Their music at once fit everywhere and nowhere. And they helped build a thriving indie-punk scene that remains on the Island to this day.
20 years ago this year, On the Might of Princes released Where You Are and Where You Want to Be. True to form, the LP was released on DIY punk labels Creep Records and Traffic Violation Records. That record would become a blueprint, an anthology, and an inspiration for so many. It was a blueprint for the many bands who'd follow in OTMOP's footsteps in understanding that playing what you feel is better than fitting into any one genre.
It was an anthology of disillusioned suburban life for so many people who struggled to put their experience into words. And most importantly, the LP was an inspiration for so many people to pick up an instrument, start a zine, or just go to a show. Below are a collection of thoughts from some of the many people who keep Where You Are and Where You Want to Be close to their hearts. 20 years later, it couldn't be clearer how powerful the record remains.
***
Scott Jarzombek (Tripface, Coercion, Lariat, Burning Bridges)

"The best thing about punk and hardcore is that there is always a record there for you in good and bad times. Listening to specific releases brings back a distinct set of memories. VOD's demo, I can smell the Riverhead High School weight room, or Garden Variety's 'Hedge' takes me back to evenings hanging at Iron Pier Beach.
"Where You Are and Where You Want to Be became one of those records for me. I struck up a friendship with OMTP through a string of shows where I was lucky enough to share the stage with them. When the record came out, I loved it, and it became an instant favorite in Albany.
"Not soon after its release, I was on a short tour. I woke up in an Atlanta squat to a voice mail from my mother. My grandfather had a stroke, and my family needed me home as soon as possible. I hopped on a greyhound back to NY. A 14-hour ride. Those hours trapped on that bus were an emotional rollercoaster of memories and thoughts about mortality, and the entire time, Where You Are and Where You Want to Be was the soundtrack.
"It's funny how a record released when I was in my twenties now brings back memories of my childhood, but it does. I always feel like I owe the band members for being there for me through their music when I needed someone. That is the beauty of punk and hardcore."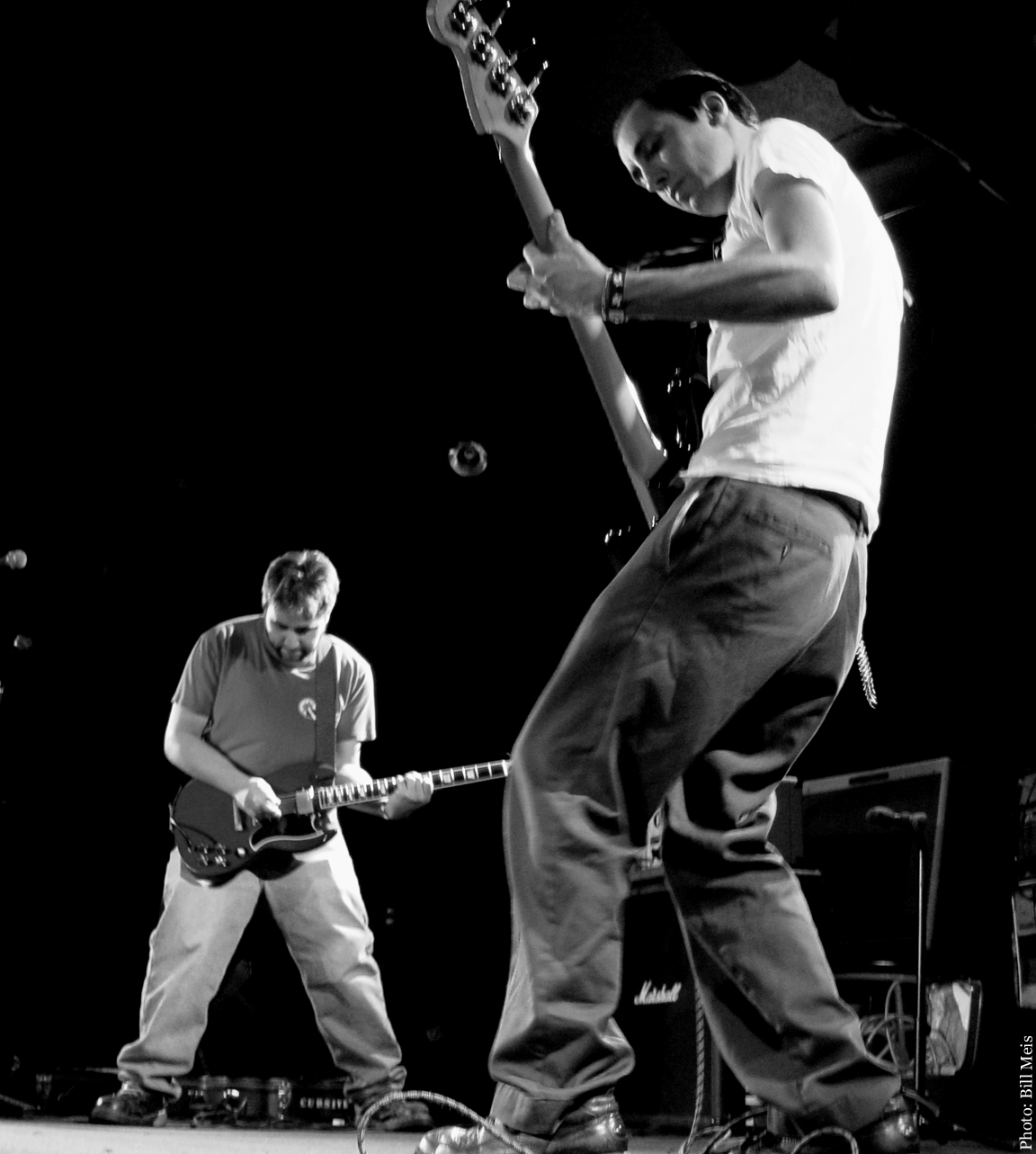 Matt Brennan (Deep Pockets)

"Good Clean Fun, On the Might of Princes at the Long Island Zoo. OTMOP blew my—been to two pop punk/ska shows, barely message boarded, unSpotified—mind that night. They are one of the most intensely dynamic bands I'll ever see in person. So much came to my life from that night and the release of Where You Are and Where You Want to Be. This record has been a 2-decade gateway for me. Their roots were all over, and I had none.
"Most artists and groups attempt to balance their influences and fail. In trying to lessen one of them, they increase another to what becomes parroting. On the Might of Princes did not seem to balance anything. It was there in abundance all at once. That made them new and vital. That keeps them new and vital."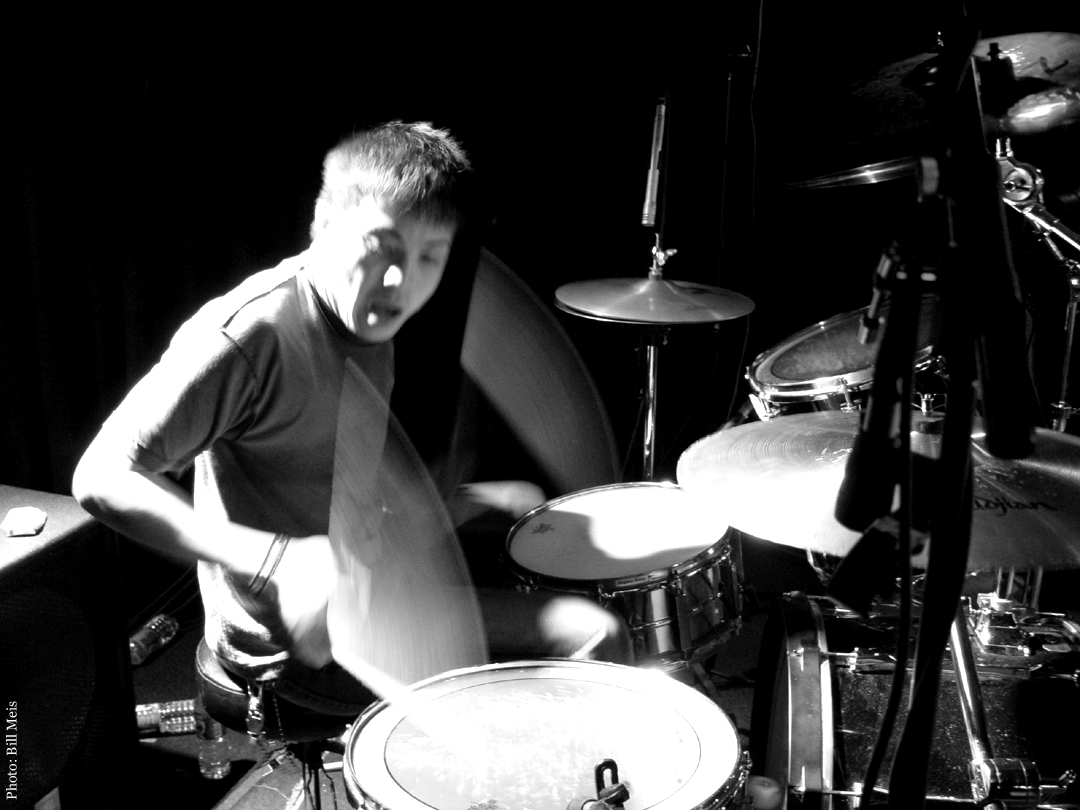 Brian Audley (Incendiary)
"There is something for everyone on this record, and that is best illustrated by the wide range of shows they would seamlessly play. OTMOP played Long Island Hardcore shows, as it was the most active and accessible platform to play, but their sound and musicality was so far advanced from the contemporary bands they would share those stages with.
"From an acoustic show at Cedar Beach, to a metallic hardcore show with Most Precious Blood and Every Time I Die, to a benefit show with a pre-LP Taking Back Sunday. Whatever brought you to the show, OTMOP had a way of connecting with you. Lyrically, I found a similar intimate suburban story-telling theme that is characteristic of many of my favorite bands.
"Where You Are and Where You Want to Be is one of my favorite records to ever come from Long Island, and I don't think I'm alone in that opinion."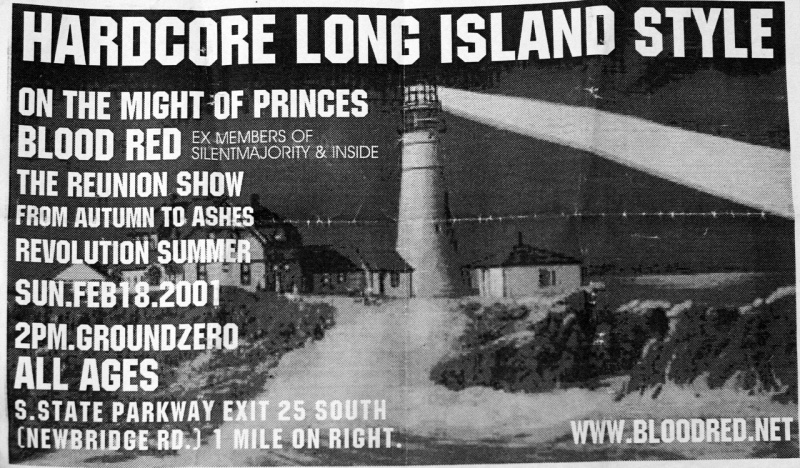 Frank Traficante (Somerset Thrower)
"On the Might of Princes was the band to see when I first started going to DIY shows on Long Island. They played with so much passion and raw energy, you couldn't help but pay attention to what they were doing. Their music was bold and resonated with me as a kid looking for something new. Those records have aged like wine and hold such a special quality. They are kings of the genre."
Hugo Fitzgerald (Kill Your Idols, On the Rise, 64)

"At the time this record came hit me, there was a bit of a renaissance in the local Long Island scene. We'd always had the more melodic or even 'experimental' bands like Silent Majority or Mind Over Matter at the forefront of our hardcore scene, but a lot of the old guard had drifted off around '99.
"The independently growing 'DIY punk' scene that On the Might of Princes had developed in started to intermingle with the established Long Island hardcore scene, which at the time was becoming more diverse and open-minded to even less traditional sounds. They didn't sound like anyone else from either side, but they sounded better than pretty much everybody. The musicianship was advanced but crafted, the playing proficient without ever crossing into technical. I'd like to think that their shows in this era are probably what it felt like to be in DC for the Revolution Summer.
"20 years later, I remember a lot of very different people coming together in warehouses and basements and teen centers to sweat and scream along to music that was neither stereotypically angry nor dramatically morose. Somehow, even though its sound defines a time and place for me, I think Where You Are… manages to escape ever sounding dated, even after two decades."
David Castillo (Primitive Weapons, Confines)

"It's hard to qualify just how much Where You Are and Where You Want to Be means to me. I'll never forget listening to the opening swell of 'The Water Vs The Anchor' right when the track hits full volume, at that moment I knew I had found something very rare. OTMOP was a band unafraid to use the full range of their aesthetic arsenal to create something unique.
"This was intensely inspiring to a kid whose tastes were starting to reach beyond straight ahead hardcore but was still looking for something intense and cathartic. Everything about them felt like a raw nerve, whether it was quiet or loud, simple or chaotic, the immediacy of the delivery held you at every moment. Not to mention the shows were a legendary mess of people moshing, crying, singing, etc. This record was a game changer. RIP Jason, thank you."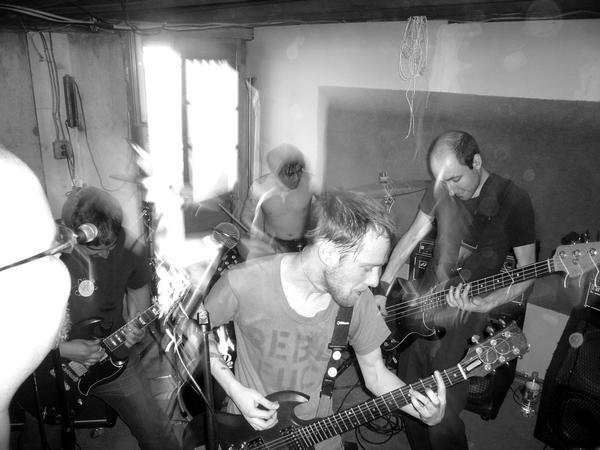 Pat Schramm (Latterman, Slingshot Dakota)

"On the Might of Princes was a band that everybody could identify with, no matter what scene you were a part of growing up. They had that appeal that spanned so many different styles of music. Punk, hardcore, indie rock, screamo, everyone liked them! Individually they were also all amazing musicians so getting to watch them play was special in itself. They had this intensity about them that brought everyone together.
When they put out Where You Are and Where You Want to Be, it was the right record for that time and they were able to lay down that intensity on every track. Even going back and listening to it today in 2021it still stands up as a great record. Nothing has been lost over time."
Abbas Muhammad (Rule Them All, Burn)

"This record has ended up having an enduring impact on me because it is quintessentially Long Island. OTMOP and this album in particular just seemed to organically bring hardcore kids (and music fans) on Long Island from different walks of life together, especially from my generation. I think that this is the case because Jason was so adept at voicing the frustrations that me and my peers experienced coming up in the suburbs in an extremely cathartic way.
"From a musical standpoint, Andy (bass player in Rule Them All) and I have been playing in bands together for over 10 years at this point and this album has consistently been a source of inspiration for the both of us."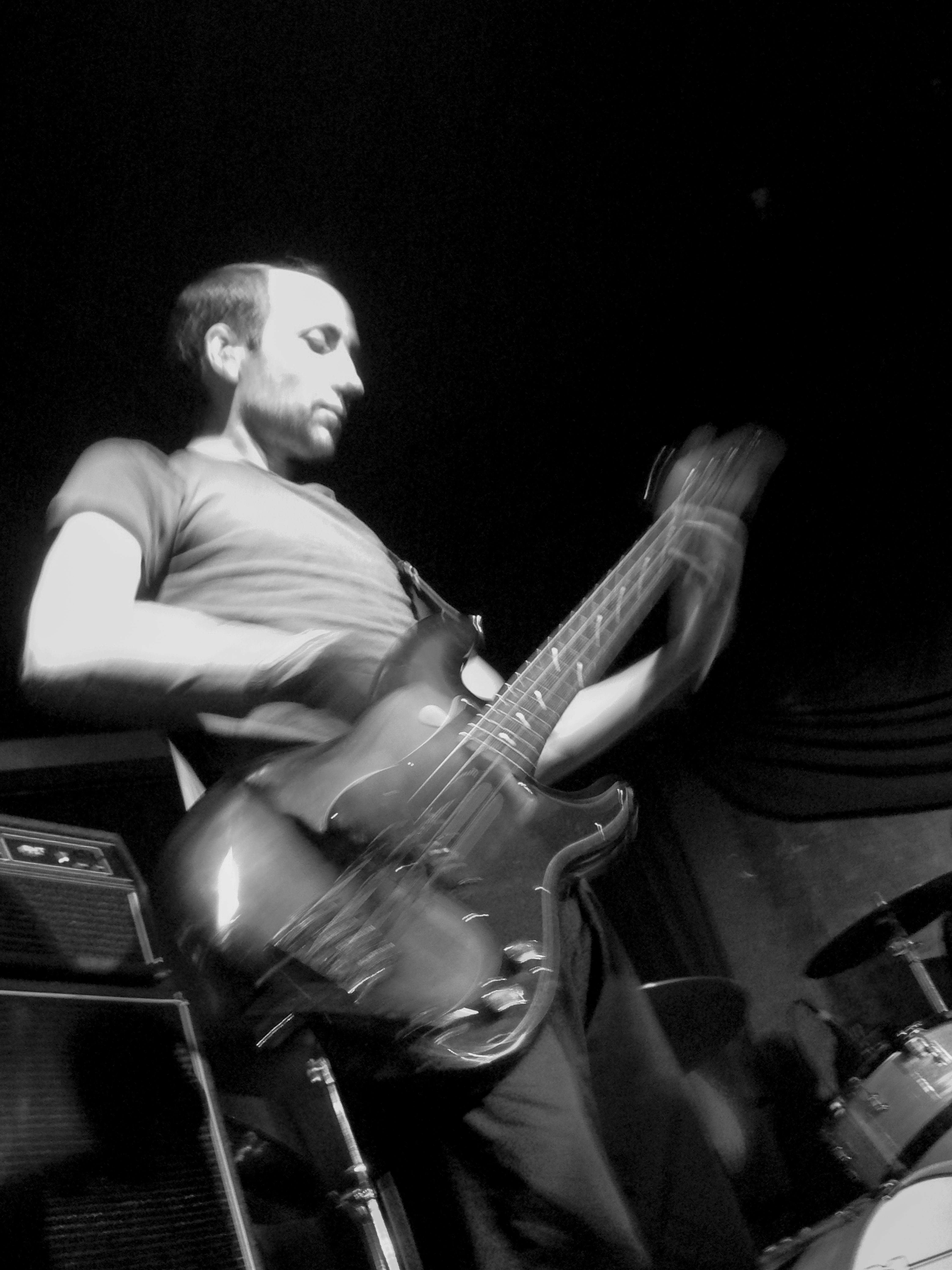 Mikey Dumps (Iron Chic, Dead Broke Rekerds)

"Everybody in punk and hardcore music has those favorite local bands. Bands who made music they cherish with their close friends. Bands who made really special albums that resonate with them throughout their lives. For me, no doubt one of those albums is, On the Might of Princes' Where You Are and Where You Want to Be.
"Growing up on Long Island, this was one of those early albums that helped inspire me to contribute to punk. Their shows were cathartic bursts of energy from both band and fans alike. The band's great musicianship always stuck out to me, even in my younger years. I remember playing along to 'Old Wives Tale' as a teenager in my bedroom on bass, because I loved the haunting melody. The guitar playing and drumming always blew my mind. The raw, live energy of that record is what makes it so incredible.
"OTMOP were creating honest punk music that was bending genres and kind of breaking ground. And they didn't even know it. They wore their influences on their sleeves but crafted a style that was uniquely their own. There is no denying OTMOP's influence in modern 'screamo' music and the mark that they have left.
"Funny enough, one of our early 7 inch vinyl releases was The Brass, which was Jason Rosenthal's band after OTMOP dissolved. Now, here we are 20 years after the release of Where You Are and Where You Want to Be and after about 10 years of talk, we finally got to reissue it and help preserve this local classic forever. RIP Jason."
Angie Boylan (Sleater-Kinney, Freezing Cold)

"I grew up on Long Island and OTMOP formed when I was in middle school. I got to see them play a bunch throughout my adolescent years, and it was a time when I was not only learning to play drums myself, but I was also searching for inspiration and soaking up all the music I was exposed to. Their shows were filled with energy and emotion and you couldn't help but be drawn in.
"I remember being blown away by their musicianship and even when I listen back 20 years later, there are little details in Lou's guitar playing that strike me. Tommy is a wildly good bass player, and Enriquez—forget about it! Watching Chris play drums opened up a whole new world for me and what was possible on the drums."
***
The third pressing of Dead Broke Rekerd's vinyl reissue of Where You Are and Where You Want to Be will be available in August.
***
Help Support What No Echo Does via Patreon:
***
Tagged: on the might of princes