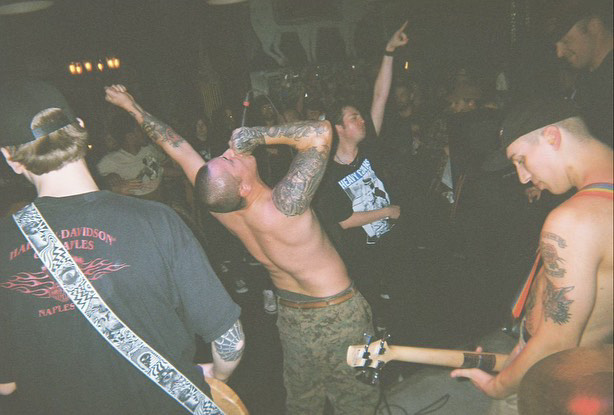 "It started early 2020 after I annoyed my friend Bailey for months about starting a hardcore band," says Justin Clemo, vocalist for Fools Game. "He's a talented dude from Virginia that played in Facewreck for a bit along with a bunch of bands he's currently in: Vomit Forth, Flames of Betrayal, and Fading Signal. We got together and recorded a demo with Landmine Studios in New Jersey along with Andrew and Nick (ex-Shackled).
"COVID happened right after the demo dropped, so it was silent for a bit. Once things went back to normal, I hit up Big Jacob and Ben to continue Fools Game with me. They love hardcore as much as I do, so I wanted them in. Then we picked up old Ty and young Ty and have been playing shows since."
The Pennsylvania hardcore outfit dropped an EP called Trials of Life at end of 2022 that deserves some shine.
When asked to describe the Fools Game sound, Justin doesn't hesitate: "Fun and fast! We all mostly listen to the same bands, so it's easy to say No Warning, Backtrack, Criminal Instinct, and Death Threat were the biggest influences writing the new stuff."
With Trials of Life being out for about a month now, I was curious to what the response has been like so far from the hardcore community. "The reaction has surprised all of us and we're just stoked people actually give a fuck about the music and giving us a chance to travel and play shows, I think the new record stays true to the demo sound but definitely more put together and matured."
The opening song on the EP, "Not Like Me," has some truly pointed lyrics. Was that one inspired by a specific incident? "'Not Like Me' is definitely targeted at all of the people I've seen come and go through my time going to shows, and even more about the people who try to make our thing all about them and not give anything back," the singer tells me.
Staying on the subject of lyrics, the words to the song "Alone" also piqued my interest. "That's definitely the most personal Fools Game track I've written so far. After listening to the song a few times, I just spit the chorus out and that set the tone for the song which is about living with depression and anxiety. I feel like it's more common than ever.
"That song has gotten a much better reaction than I thought it would, so I'm happy some people can relate and hopefully help them in their own struggles."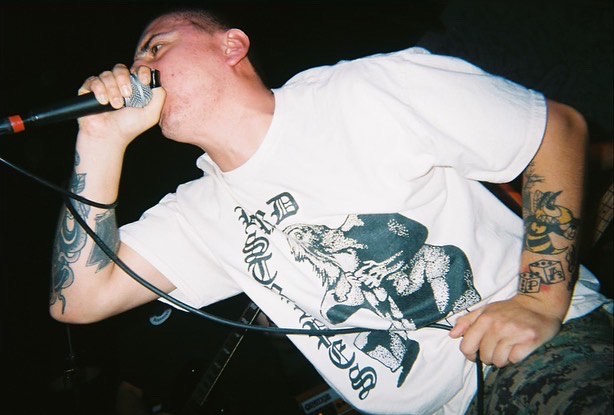 Fools Game just appeared at FYA Fest in Florida a couple of weeks ago, playing shows along the eastern coast. "Touring down was insane, so shoutout to Never Again and Cutdown. Honestly, every band at FYA, start to finish, got an awesome reaction. Seeing so many kids mosh was sick!
"Criminal Instinct into King Nine was absolutely insane. The Bulldoze set was everything I wanted it to be. New World Man had an insane reaction and sounded so sick, and that's definitely a band everyone should be checking out. Mindforce's set was legendary. Buried Dreams, motherfucker!"
It wouldn't be a No Echo feature without asking Justin to shout out some other hardcore bands we should all be checking out:
"Here's a few of my favorites: Fire in the Blood, Killing Me, Simulakra, Missing Link, Eyes of Fear, Never Again, Cutdown, Off the Tracks, Reaching Out, Combust, CB6, T2S, Prospect, Last Man Out Jivebomb, Deal with God, Bayway, Choice to Make, Crashing Down (New WBHC)."
***
Trials of Life is available both digitally and on cassette via Takedown Records.
Fools Game on social media: Instagram | Twitter
***
Help Support What No Echo Does via Patreon:
***
Tagged: fools game