With a pedigree that includes musicians who have previously played in such bands as Congress, Rise and Fall, and Spirit of Youth, Chain Reaction is a Belgian hardcore combo that was destined for No Echo love. It's no surprise I've been covering them on the site since their formation back in 2017. Chain Reaction's sound is NYHC heaven, channeling the sonic spirit of the brief period of time when labels like In-Effect Records and Blackout! Records were dropping gems seemingly every other month.
2019's first big project for the band is a forthcoming split release with Spark, a German hardcore unit that I first tipped readers off about on my 12 Hardcore Bands to Check Out in 2018 list. So, yes, I'm a big fan of what both of these groups are doing. With that in mind, I'm beyond psyched to bring you the premiere of Chain Reaction's "Who's the Fool," a track from the split:
"Musically, the song draws inspiration from Sub Zero (a band we all love, their 1991 7" is underrated gem), while the Cro-Mags were definitely a subconscious influence too," Chain Reaction vocalist Bjorn Dossche tells No Echo. "I mean, there's no denying the influence they've had on the generations of bands that have come after them. The bouncy riffs and rhythm in the chorus have an Outburst vibe, which is obviously something we do not mind at all. We feel like these two new tracks on the split 7" really show the progression we've made as a band. We're trying to integrate some less obvious influences, while at the same time keeping the songs dynamic and short.
"Lyrically this song is one that deals with people that only seem to function on endless hate and jealousy. Always trying to drag others down so they wouldn't be all alone in their miserable lives, always hating on everyone who's a little different, be it because of a different lifestyle, a different background, a different religion or color of skin. It's the kind of hate that is poisonous, misdirected and consciously ignorant, making it very hard to combat.
The Chain Reaction/Spark split EP will be out on March 1 via Control Records.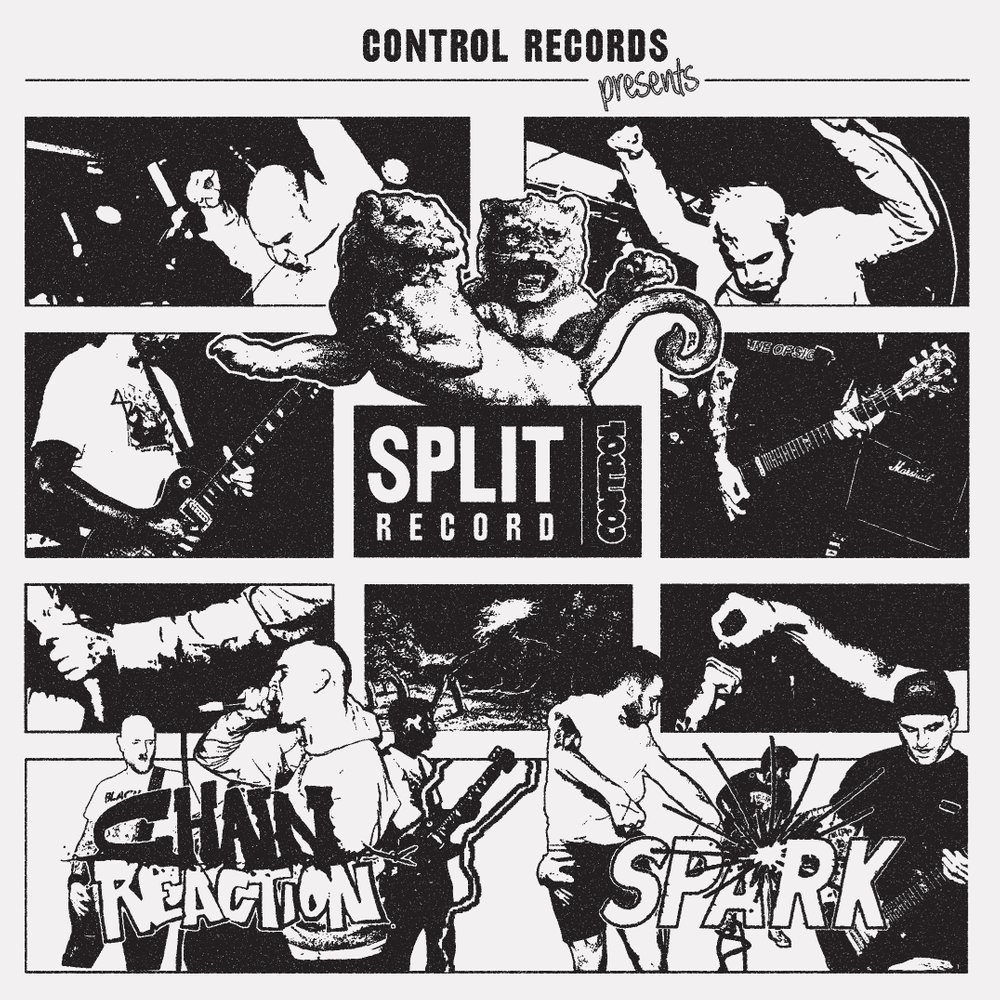 ***
If you're shopping for vinyl, CD, and cassette hardcore titles, head to No Echo's partner store, Reverb LP, to see what they have available. Every purchase you make helps No Echo with site costs.
Tagged: chain reaction