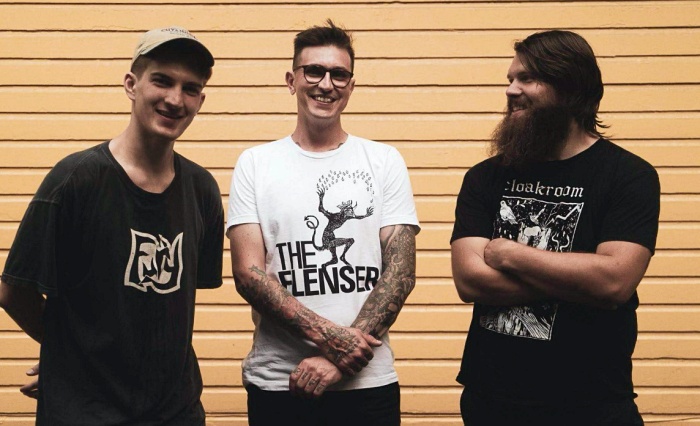 Cleveland, Ohio's Brain Cave formed in late 2017 and features Michael Bellis (guitar, vocals), Josh Snyder (bass, vocals), and Matthew Ducey (drums). All three have played in numerous bands from the western part of the state. Their style spans across multiple genres like punk, hardcore, screamo, and stoner rock.
Think of it as a raw and emotionally charged sound, reminiscent of '90s post-hardcore mixed with Betty-era Helmet.

With a couple EPs and a promo under their belt, the members of Brain Cave have decided to do what every semi-unknown band should do: record a full length. Stuck in the Mud will include all new tracks plus two re-recorded songs released previously. The tracks were recorded by Matt Novak at Obese Studios and co-engineered by the bands own Matthew Ducy. The album was mixed by Jonathan Nunez at Cabana Est, as well as mastered by the one and only Will Killingsworth.
All profits from digital sales and a special shirt will be donated to Black Lives Matter Cleveland and Organization for Black Struggle:
Michael on Brain Cave's lyrics: "A lot of the songs on this album are loosely about observing or judging how people act and then turning the mirror back on yourself."
Stuck in the Mud will be released June 20th via Tiny God, Inc. and will be available on cassette and digital download. Pre-order the album here.