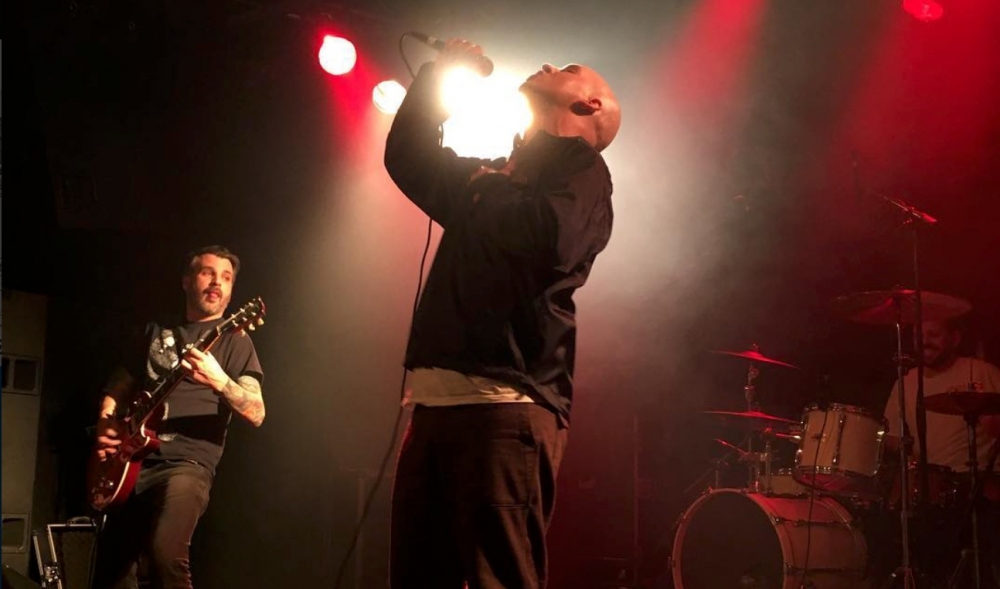 I've been a big supporter of Chain Reaction since they first appeared on the hardcore scene in 2017. Featuring vocalist Bjorn Dossche (Rise and Fall), bassist Clovis Seghers (Congress, Kingpin), drummer Vincent Merveillie (Rise and Fall, Spirit of Youth, Kingpin), and guitarist Sim Meerseman (Spirit of Youth, Kingpin), the band hail from Belgium yet sound like they were born and raised on the streets of NYC, circa 1989. Yes, NYHC acts like Show of Force, Outburst, and Dmize come to mind when listening to Chain Reaction's excellent Hangman EP.
I've recently been reaching out to musicians from all over the globe to get some tips on newer hardcore bands from their region. Today, Bjorn from Chain Reaction joins in by spotlighting some Belgian groups he thinks are on to something special.
***
Bjorn Dossche:
Throughout the years, Belgium has always played a crucial role in European hardcore and punk. Partly due to our location in the heart of Europe and a historically strong network of venues, youth centers and bookers, partly because we're cool I guess. From '80s trailblazers like Heibel and Zyklome A, to straight edge pioneers Rise Above and Nations on Fire, all the way to the (metal-influenced) peak in the mid to late '90s (Congress, Liar, Blindfold, Kindred, Arkangel, Length of Time), and of course the Zotte Sfeer-era a decade later: Dead Stop, Justice, True Colors. Plus Rise and Fall and Blind to Faith for balance. In recent years, things have been a little slower, though there's still plenty of good shows, good bands, and good people involved.
Mindwar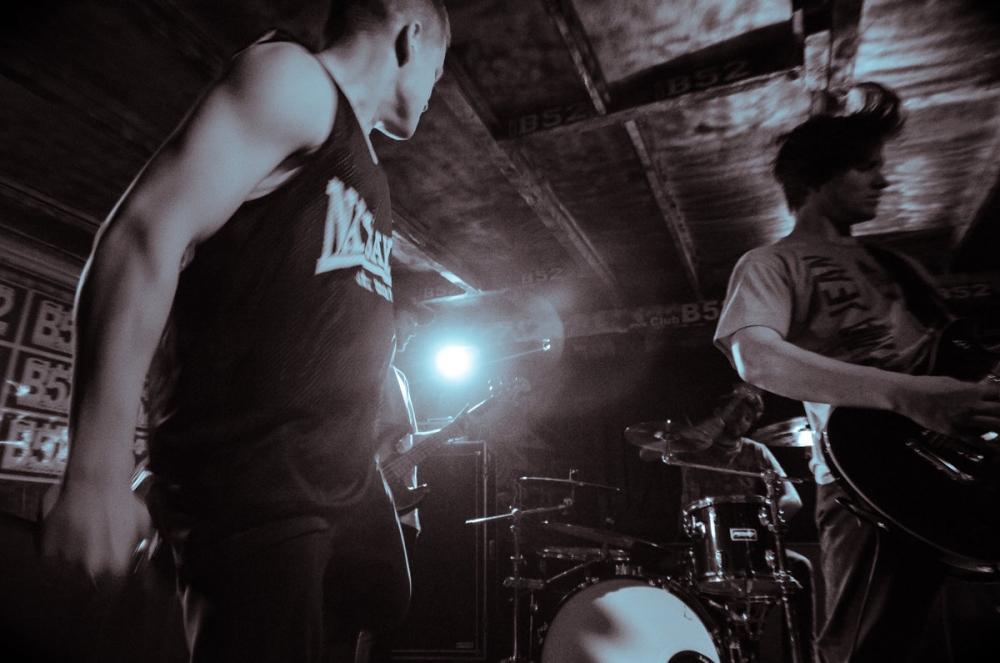 Mindwar have been working hard for a few years now, clawing their way out of Lokeren (a smaller city stuck inbetween Antwerp and Ghent). Their brand of bouncy, energetic New York-inspired hardcore works really well in a live setting, their singer, Anthony, is a true ball of destruction. They recorded a 7" last year that should be coming out this summer on Reality Records. No Warning and Breakdown definitely came to mind a few times when I listened to their recordings.
Force
A few Mindwar dudes are also in Force, an early '80s Boston-style band that sounds like they should be straight edge (though they're not). Their demo on Control Records is raw, angry, and stripped down, plus Spoiler artwork always works. They had a lineup change to deal with (with founding member Vincent leaving the band) but they'll be back in full swing soon.
Absolve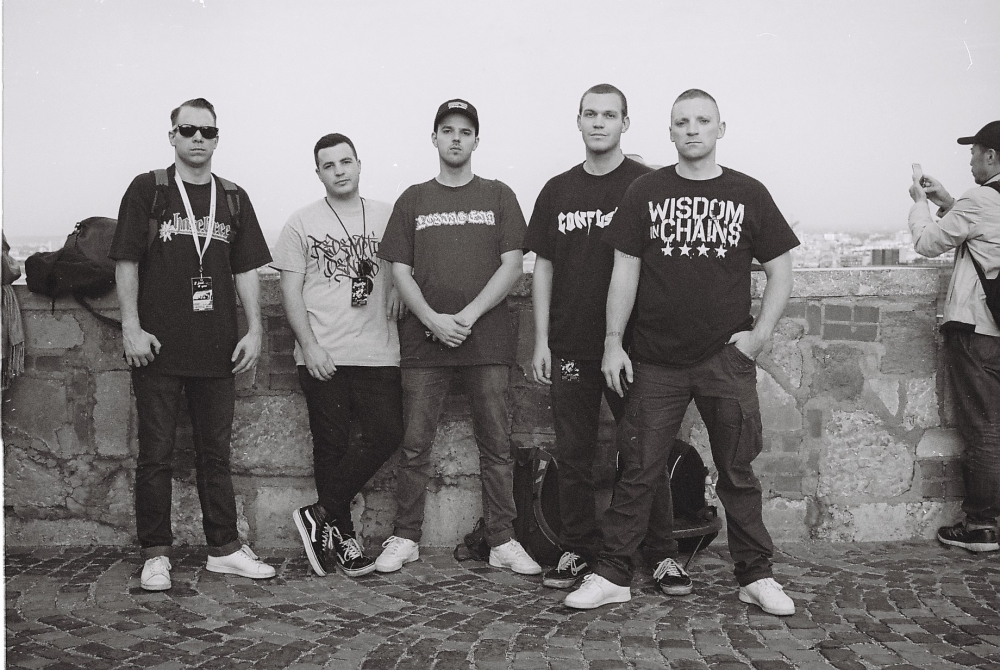 One of Belgium's hardest is Absolve, without a doubt. After their demo and a 3-way split 7" with Heavy Runner and Powerplay they're gearing up for their own EP to be released by Reality Records and Ratel Records. If you've got a weak spot for that old Connecticut sound (early Hatebreed, Death Threat, 100 Demons) and appreciate a dose of Stigmata, I'm pretty sure you'll dig Absolve.
Lotus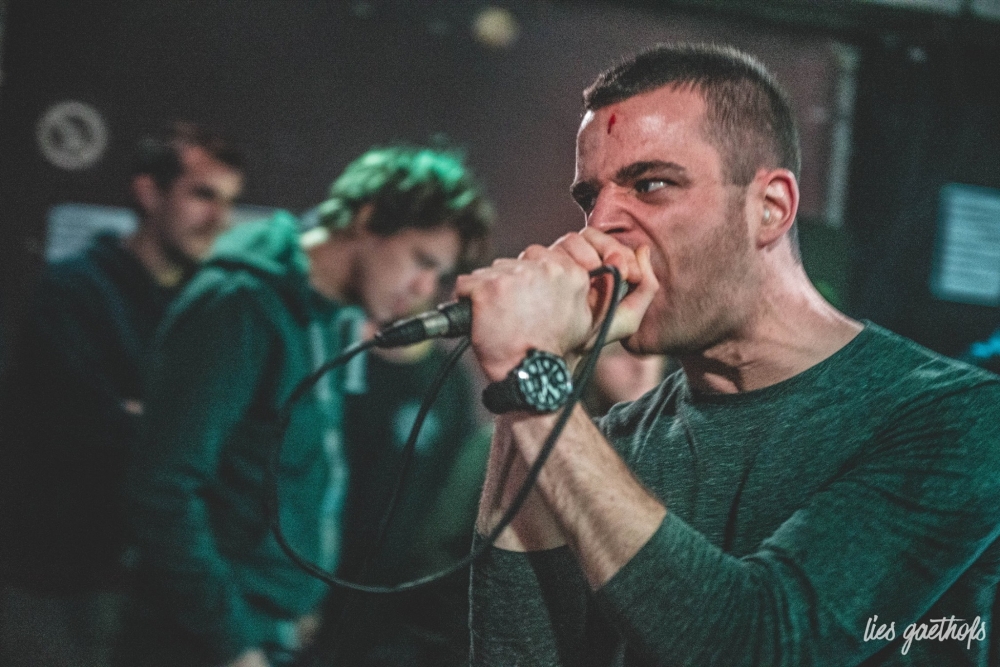 Shifting gears slightly, Lotus from Antwerp released their debut full-length a few months ago on The Shield Records from Holland. Keeping it fresh with a sound that is very mid-'00s (it could be me but I hear echoes of Ceremony, the Suicide File and the Hope Conspiracy in there). Even though they've done some touring and play out often, I still feel like they're flying somewhat under the radar.
Raw Peace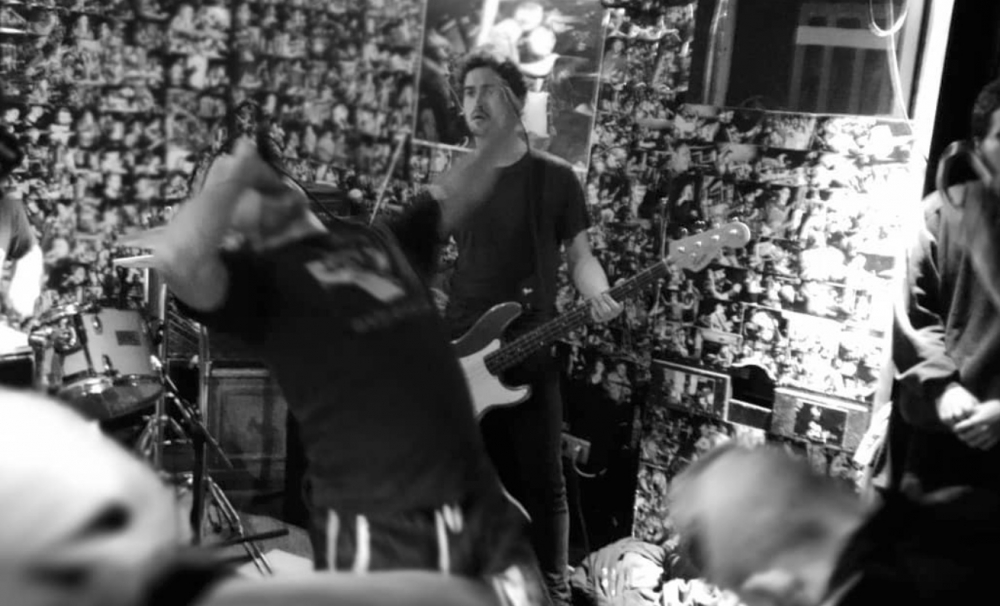 On the punkier side of things a bunch of new bands have been starting to make noise, some with familiar faces (keep an eye out for Permanent Debt, Haemers, and Hetze) but the band I'd pick for now is Raw Peace, whom feature the infamous Stijn (Reproach, Blind to Faith) on vocals. Wild and raw, with a definite Japanese flavor... I'm sure they'll be releasing a follow up to their demo soon.
Tagged: chain reaction