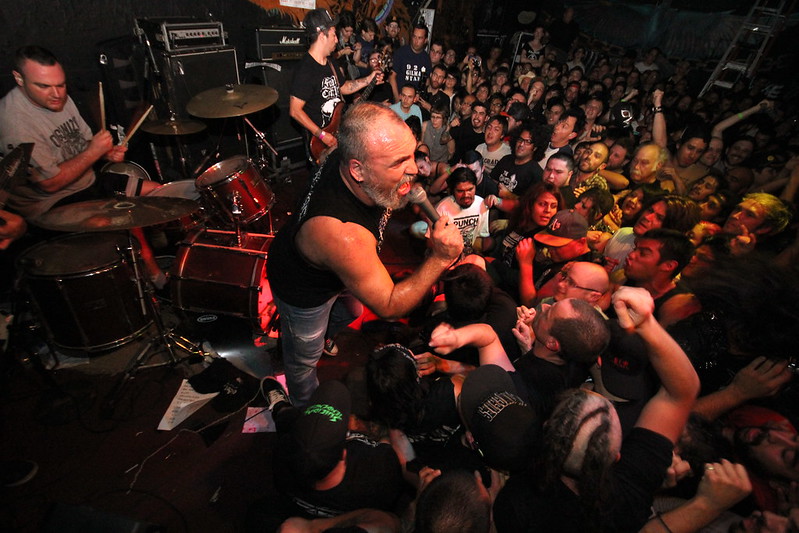 Martin Sorrondeguy's name carries a certain weight to those in the hardcore community. As the singer of Los Crudos, he brought a much needed perspective to a predominantly white audience wherever he played, whether he was on the road or playing a mixed bill at the Fireside Bowl.
There were no compromise on his part, singing all his lyrics in Spanish, except for the infamous song "That's Right We're That Spic Band!!!" that was a clear response to those that talked shit about them.
That energy hasn't changed in whatever pursuit he's done across his now 20+ year discography.
His newest project Canal Irreal is a nice addition, giving a little twist on what Los Crudos fans might expect. Our Song of the Day, "Pestes," is a tease for what an incoming full-length for the band that's scheduled to come out this spring.
It doesn't traffic in the traditional '80s Midwest hardcore sound, instead leaning on a melodicism that fits under the umbrella of post-punk and serves as the anchor for this sub-2-minute track.
But Martin's vocals still shine through, giving the song a certain edge that a non-hardcore vocalist wouldn't be able provide.
Tagged: canal irreal, los crudos