Hardcore, as a genre, is no stranger to supergroups. In fact, as the genre itself ages, the opportunities for super groups to form increase.
Ill Communication, the brainchild of Andy from Diehard Youth and With or Without You, doesn't necessarily carry the immediate cache of some of hardcore's more notable super groups. But Ill Communication does qualify, certainly in the California underground anyway. The band includes members of Diehard Youth, Warriors, No Motiv, and With or Without You, all seminal California bands in their own right. Their demo release, Ode to the Old Gods, is an absorbing and interesting offering for a group of musicians who really don't have much to prove these days.
The demo itself is meant to reflect its members' collective ideology on the way music functions in their lives. Andy offers, "The whole idea of doing this band is spending time with friends. We are all older now and live in different cities and states. So it was getting harder to stay in touch and hang out. The band has sparked text threads, BBQs, and all kinds of other social media contacts."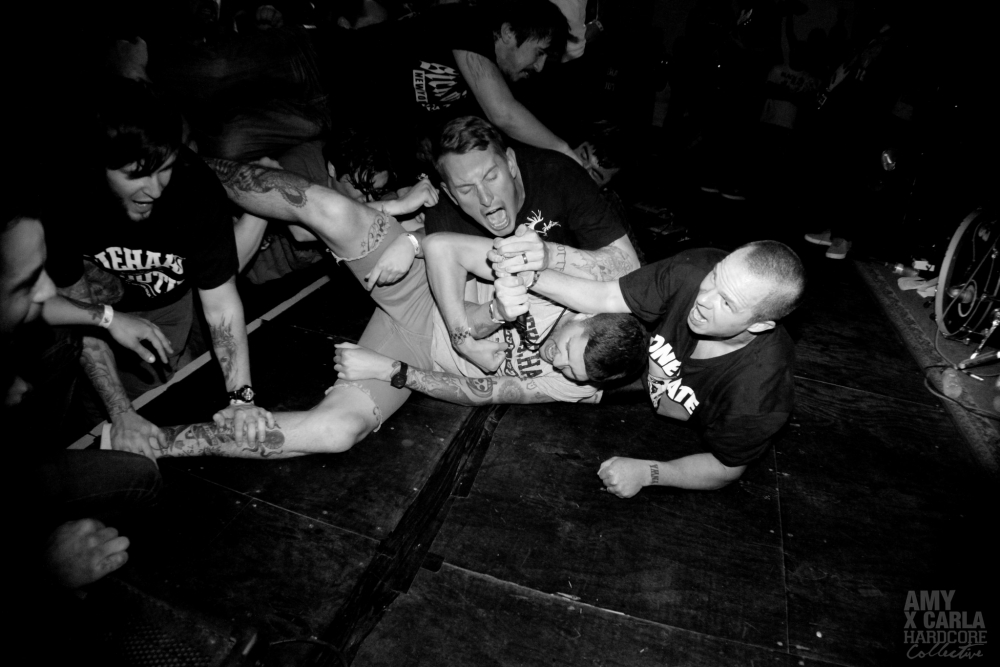 That spirit is brought out in the demo's fifth song "Friends Don't Let Friends Die Alone." The song's verses chug along with grooving rhythms that land somewhere between Quicksand and Crown of Thornz as Andy belts out mid-tempo vocal cadences. The chorus and breakdown, however, combine a mix of ring outs and staccato leads as Andy shouts, "From the first step to the last breath, you'll never die alone." The energy captured here certainly draws out the image of pile-ons and posi-mosh, but it's made all the more powerful knowing that Andy isn't approaching these lyrics from an adolescent or even young adult perspective, but from the perspective of a father and husband who appreciates the role music plays in his life.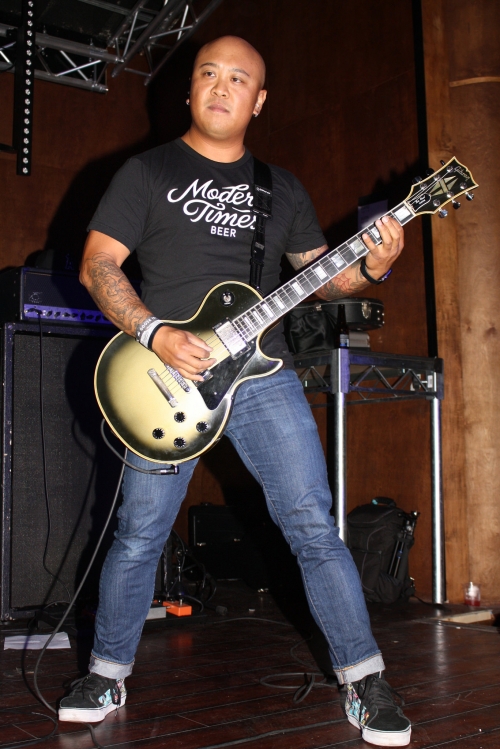 "IC-PSA," the opening song on the demo, captures a similarly heartfelt spirit. The guitar work in this song, though, is particularly well done. The song maintains a mid-tempo beat throughout but the leads and accents laid down over Andy's choral chants are really well-written. Frankly, it's the guitars that elevate the earnestness of the song. They add a depth of melody, they accent the chorus lyrics, and they crescendo with frantic energy as the song closes. Overall, the song acts as both introduction and battle cry for Ill Communication. It sets the tone for the demo as a whole, and presents the listener with what the band is about sonically and lyrically.
Maybe the most ingenuitive aspect of the demo is the conscious effort to pay homage to the bands and people that Andy's met. "When I wrote the lyrics I wanted every line to be a shout out to a band that had an impact on me. The title and the cover art are giving props as well," says Andy. "It might come off as lame or cheesy to some crucial hardcore dudes but I didn't write the lyrics for people like that. Hardcore should not be taken that seriously. It is meant to be an escape or release, a chaotic, semi-violent, emotionally charged event where we get to cut lose from the outside world." A close listen to the lyrics in "Born to Ill" and "Me, Myself, I and I" reveals allusions to bands from Killing the Dream and Modern Life is War to Kill Your Idols and American Nightmare. Ode to the Old Gods is not just a clever title, it's a clue of what's at work in the lyrical content.
For all its depth and ingenuity though, the five-song demo is barely six minutes long. Ill Communication pack it in with brevity on this release.
"Well we are all old, so we can't really play songs with hardcore jumps and what not for over two minutes long anymore. To be honest, I've always been a fan of the short fast songs, maybe I have a short attention span," admits Andy.
But this paradigm works for the band. By dispensing with a longer song structure, the music makes its impact more quickly and profoundly. What we're getting here is generally a verse or two followed by a chorus-breakdown hybrid. Packed into that unembellished structure are great guitar melodies, sing-alongs aplenty, and mosh-ready breakdowns. So Ill Communication still manages to hit the mark on good modern hardcore in their own way.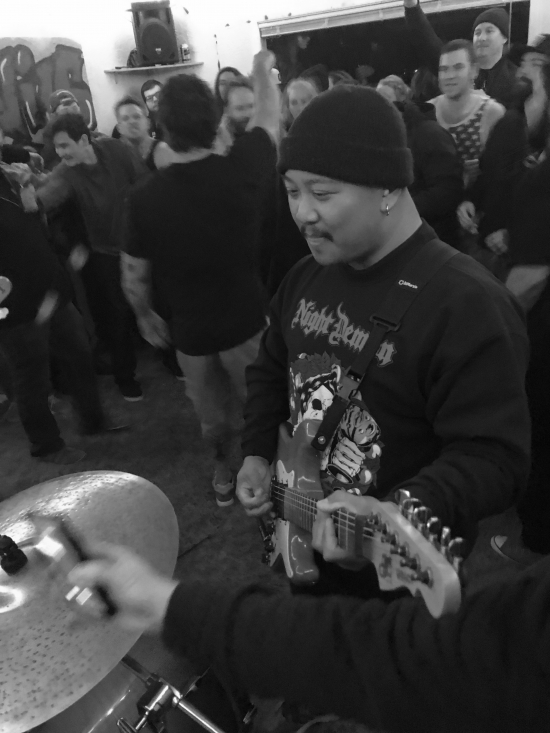 There isn't much in the works for Ill Communication because of how busy each member is in his own life. But that doesn't seem to be a problem for these guys, nor does a heavy schedule seem to be the point for them. Andy says simply, "We would like to play every so often if the timing and situation is right." That works for them. Remember, this is a band formed under the auspice of just enjoying music (again) and hanging out.
They want to keep their Cali scene afloat in some small way, and maybe even carve out a niche for their kids. "The kids I have met at recent shows seem genuinely excited, which gives me hope. I hope the CA scene thrives and my kids can tour with my friends' kids and have the same life experiences as us," reflects Andy. That sort of contemplative thoughtfulness is what drove him and the other guys in Ill Communication to get this demo recorded. And that thoughtfulness very much comes through in their songs. Give a listen to these old gods paying homage to their old gods.

Follow Ill Communication on Bandcamp and Facebook to keep up with their progress.
Tagged: ill communication, new artist focus