"I've been here since 2018-19 and it's obviously been a super-strange time with COVID, but other than that, it's been so wonderful, Carlos." It's the first week of January and I'm catching up with Eric "E.K." Komst, a veteran drummer who has played with everyone from Warzone to Sick of It All to Wrecking Crew to Destiny's Child (!).
The verstaile musician grew up in the Boston area, and moved to Los Angeles for a fresh start. "It seems my total reinvention of self has been working pretty good thus far. I've been keeping super-busy with some life-building things that I've embarked upon, and so far, so good."
I first became aware of E.K. via his work on Warzone's Open Your Eyes (1988), but it was his performances on Sick of It All's superb We Stand Alone EP (1991) that made truly take notice. So, what exactly was he up to in the last year or so? "It's been strange to say the least. I had a project going pre COVID but two out of four of us just got up and bounced with no word. So, there's that [laughs].
"Then, Israel Joseph I (FireBurn, Bad Brains) reached out to me and wanted to do some things. Needless to say, it wasn't a good fit for me. I wish him nothing but the best. So, I started to feel kinda salty about playing."
We might also see E.K. in front of the camera in a different way. "I started an 8-week Scene Study course with Mike Bitton's brother Josh, who is an absolute beast when it comes to acting. He's a really down-to-earth guy with talent you read about. I completed that and realized that I really enjoyed it although I was a complete novice. I felt as if I could perhaps succeed if I kept at it. So, now I'm in my first year of two of what's called 'Meisner Technique,' and this shit is no joke, to put it lightly. I have so far to go but am so down for this journey."
So, what's E.K.'s personal musical outlook for 2022? "I made a digital business card of sorts in the way of a drumming video (seen above). I ended up getting a full-on cymbal endorsement from it [Dream Cymbals]. It's me playing to a couple of hip-hop jams and a hardcore one. It came out kinda pro and it's in turn helped me with promoting myself.
"I have to have a different approach, if I'm thinking I'm going to come off again, and not only that, but out living here has been borderline daunting because Los Angeles has the ringers. of course. For example, Joey Castillo (The Bronx, Circle Jerks), Travis Barker (blink-182, Transplants), and Josh Freese (everyone), who pretty nail the majority of the work out here, whether be it bands and or session work.
"But, I do have a few things that are probably gonna pop off soon. My bud Jonny plays bass and is a beast with Jacob Yurner from Say Anything and Mark Phillips from Joykiller and currently plays guitar in Fishbone.
"I also have a few close buds from my recovery circles that have asked me to play on their stuff. Which, by the way, is still so flattering. [Laughs] So, I'm definitely keeping my chops up just in case I get that email from Ratt saying, "Bobby Blotzer passed and we want you, E.K.!"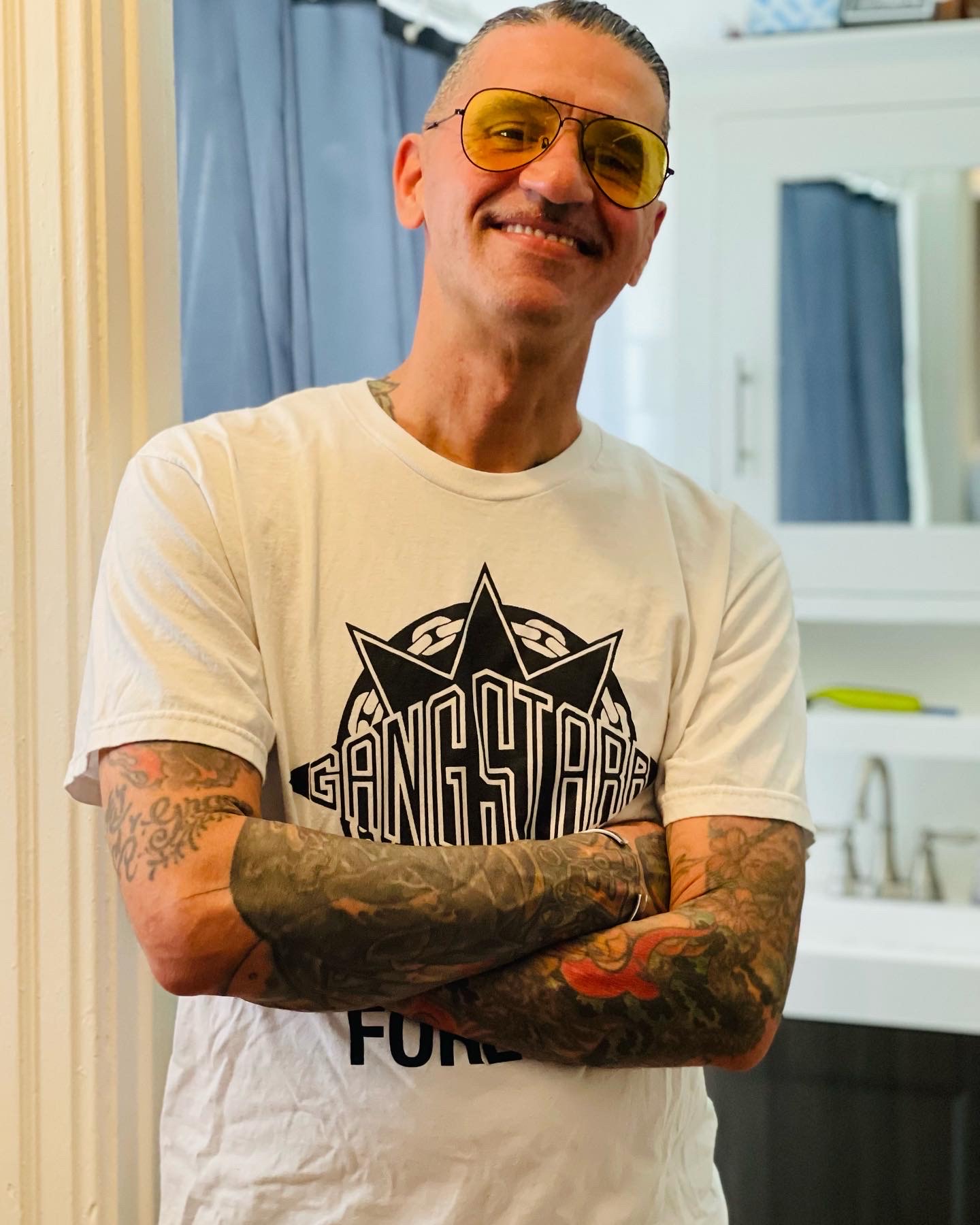 What would E.K. tell someone who is reading this in our area who might be looking for a drummer, and how would he describe his ideal situation? "I played in bands from ages 13-31. I was 31 in the year 2001 and was in NYC. I was kinda burnt on the music industry at that time strangely enough and decided to move to Boston and take a well deserved break from music. So, here I am, 20 years later, wanting to play again.
"Whether it's a band or a recording project, or a one-off gig, I am ready! I have a few drum students, and that's in turn sharpened up my chops in a huge way. So, with that said, my acting training, some fashion as I used to do, and a band or two, one of those will pop for sure, if I continue to apply my 3 magic Ps: Patience persistence, and perseverance. That advice that was given to me as a teenager in New York City by [recording business veteran] Michael Schnapp."
Follow E.K. on Instagram for more updates.
***
Help Support What No Echo Does via Patreon:
***
Tagged: sick of it all, warzone