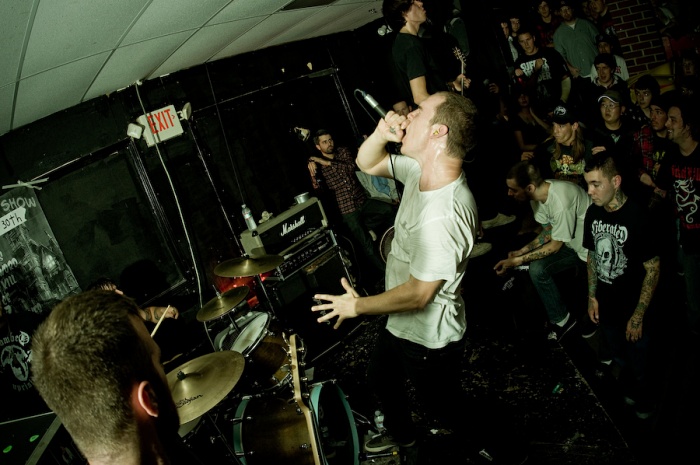 Back in 2012, Rise and Fall had the forsight to record their release show for their final studio album, Faith. The performance happened in the city of Kortrijk in the band's home country of Belgium. The full show is now available in a beautifully packaged new live album, Alive in Sin. "We were incredibly excited because the record had turned out exactly the way we wanted it to," Rise and Fall vocalist Bjorn Dossche says about Faith.
"To do it justice, it needed a fitting release show. So, we invited our friends in Iron Age and a mix of other bands we were into and got going. We practiced as often as we could and put together a set list that focused on Faith, but also included songs from our previous albums."
To celebrate the new live record, Bjorn has sent No Echo a list of some albums that had a huge influence on Rise and Fall throughout the years.
***
Integrity, Systems Overload (1995)
I've told this story before but around 2001, Vince and myself got in a serious Integrity trip. I had a tape with Systems Overload on it in my car at the time and we'd listen to it non-stop. We did a lot of driving and hanging back then. This record inspired us to start Rise and Fall basically. We know every word, every hook, every riff. Should've thought it over better... before you chose to mediaaaaate.
Congress, Blackened Persistence (1995)
Impossible to accurately describe the impact this album had on us. For Belgians of our generation, Blackened Persistence was a total game changer. Hardcore fury and energy combined with thrash metal-inspired riffing and punk attitude. We later on ended up covering "Sinking in Sin" and had riff genius Josh [Joost M. Noyelle] do guest vocals on it. Full circle.
Neurosis, Enemy of the Sun (1993)
The sheer oppressive force and other worldly power of this album amazes to this day. Vince was the first one of our crew to get into Neurosis and we ended up seeing them together in 1999 on the Times of Grace tour. Absolutely crushing. It was this type of desperate, brooding heaviness that inspired us, without ever wanting to sound like Neurosis because, hey, that ain't gonna work.
Entombed, Wolverine Blues (1993)
This'll come as no surprise. You couldn't catch Rise and Fall live from 2004-2010 without at least seeing one Entombed or Nihilist shirt on stage. Cedric's go-to band as far as guitar sound went, plus we loved fucking with that typical Entombed groove. I could refer to our song "Harm's Way" as proof but there's more.
16 Horsepower, Low Estate (1997)
With time our range of influences got more eclectic and 16 Horsepower offered an urgency and intensity parallel to the hardcore and punk we loved (and still love), they just translated it differently. Listen closely to some of the Faith tracks and it'll make sense.
Bonus pick:
Converge (live)
Somehow an early incarnation of Rise and Fall got to tour with Converge in 2004. The band only had a demo tape at the time so we were pretty inexperienced. We were already Converge fans but seeing how they ran the show, on and off stage, was an eye-opener for us. That live intensity, giving it everything night after night to the point where you're close to throwing up was very impressive to behold. The way they raged through sets, with everyone feeling like shit could derail any second set the standard for us. Truly inspirational. Thank you, Converge.
***
Alive in Sin is out now and available now from Isolation Records and available via Deathwish Inc in the US and Evil Greed in Europe.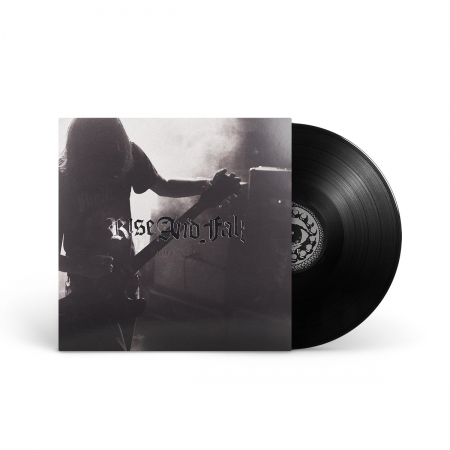 Tagged: rise and fall