"Bow down to no one, resist the system, and fight back" — lyrics from "Know Your Enemy."
As Killswitch Engage moves into their 20th year as a band, there's no doubt they have made many changes since coming together in 1999. For their first release on Metal Blade Records, the band has prepared their eight full-length LP entitled Atonement. Killswitch Engage has only improved as a band in recent time and especially since Jesse Leach returned as their vocalist in 2012. All genre debate aside, this album offers a lot for any music fan but especially if you're a fan of metal and hardcore.
Starting with a dynamic and gripping song in "Unleashed," you're offered a glimpse into the refinement Killswitch Engage's sound has gone through well as the process that Jesse went through in preparing the lyrics for this record. For those unaware, Jesse Leach had to go through a surgery and 3 months of speech as well as vocal therapy in the midst of writing and recording the record. With the album finished and touring ahead, this is an example of what hard work can produce.
On both "The Signal Fire" and "The Crownless King," we hear interesting collaborations with former Killswitch Engage, current Light the Torch vocalist Howard Jones and with Chuck Billy of Testament. The contrast presented by Chuck's vocals with Jesse on "The Crownless King" adds to the ferocity of the song and his voice is immediately recognizable. As a band, there's no weak link to be found within Killswitch Engage; for fans of the interplay between guitar duos Joel Stroetzel and Adam Dutkiewicz give plenty of amazing moments throughout the record.
I particularly want to highlight the song "I Am Broken Too" because it honestly couldn't be more relevant to me at this time. For the sake of context, those who follow or have ever come across Jesse Leach's social media know that he's candid about his struggles with depression.
As far as I'm able to understand, I'm currently recovering from a mental breakdown that was caused by prolonged depression and anxiety as well as other mental factors. While I've not met Jesse in person, beyond being a fan of the music, this song broke through what I feel like has been a mental fog for the last few weeks.
I see this song being a standout track on Atonement and want to thank Killswitch Engage as a band for wanting to use their music in this bold manner. When they premiered a lyric video for "I Am Broken Too" recently, they announced that a portion of the proceeds from the song will be given to the Hope for the Day foundation; a Chicago-based non-profit organization that focuses on suicide prevention by providing outreach and mental health education through the use of music and art.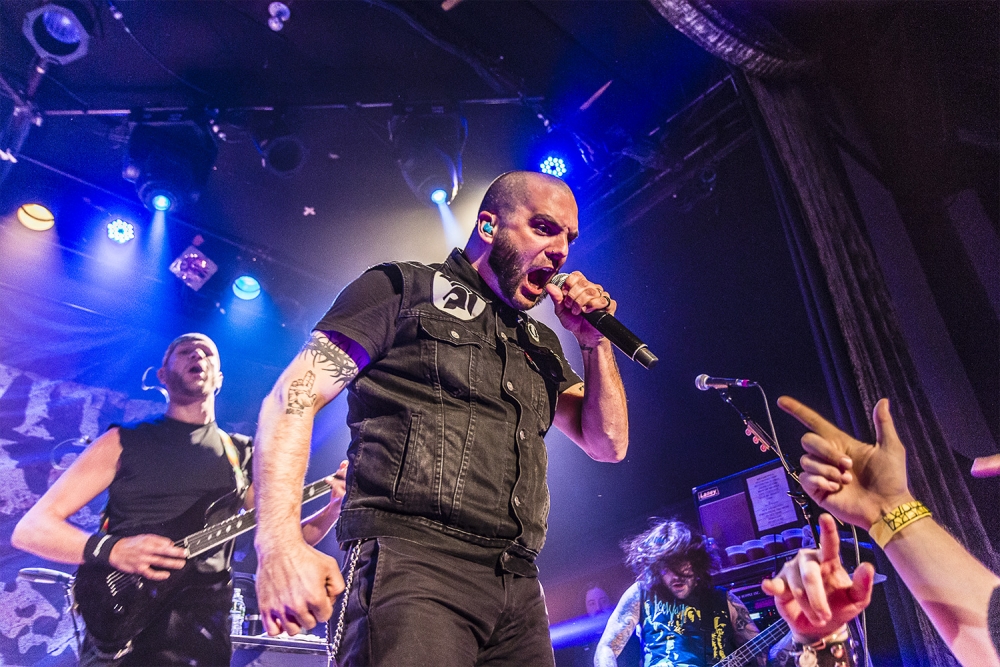 No matter what I say here, the main way I'd encourage anyone to experience this record is buying a copy. This is probably one of the first "metalcore" records I've heard in some time that didn't have me thinking any song was a filler track or unnecessary. Atonement is set for release on the 16h of August with a few US dates lined up, including a special in-store performance at Amoeba Hollywood in Los Angeles, as well as a tour through the UK and Europe that is set to start on the 14th of October.
Get It
Tagged: killswitch engage