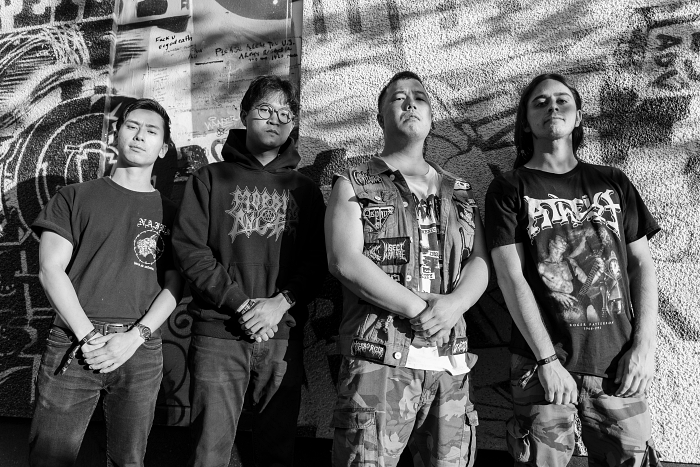 As one of Relapse Records' latest signings, Ripped to Shreds are hard to miss. On their latest LP, Jubian, there is more than enough brutality and musicality for almost any death metal listener to take hold of. With a stunning cover art piece by Guang Yang, I'm reminded of the intrigue I felt when music and art collided on death metal releases like Clandestine by Entombed or Effigy of the Forgotten by Suffocation featuring the art of Dan Seagrave.
Along with my thoughts on the record, I also asked a few questions over Zoom to give some more personal context about the record. To start I asked guitarist/vocalist Andrew Lee about finding Guang Yang and deciding to ask him about working on the cover art.
Andrew Lee of Ripped to Shreds: I think, I first became familiar with art he'd done for Chinese black metal artists like Zuriaake and Black Kirin. When it came to the visuals for our last LP, Luan, I felt like it was necessary to have an artist who understood where the cultural context of the record was coming from.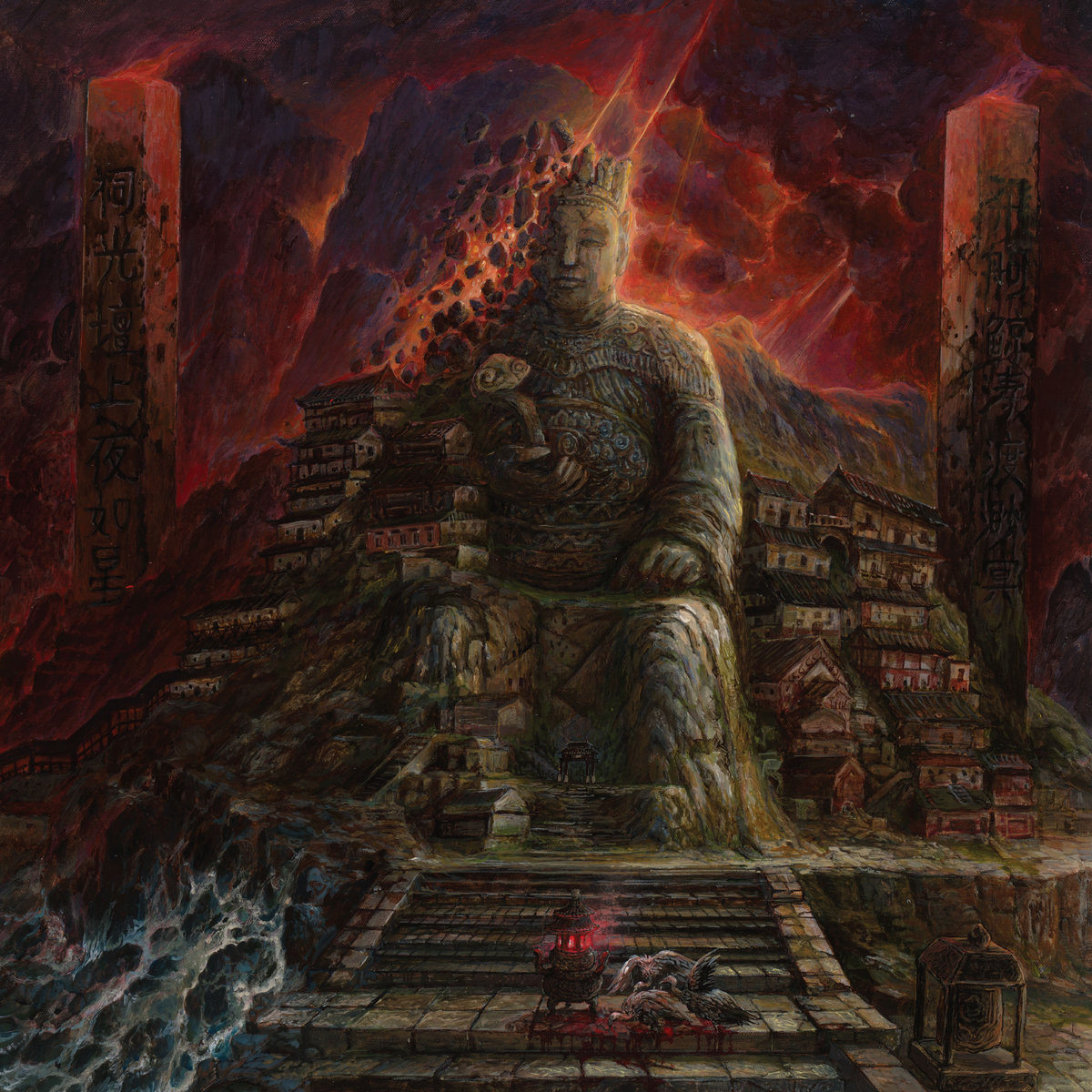 If you're not already familiar with Ripped to Shreds, starting on their Demon Scriptures EP, they have had a song cycle known as the Sun Moon Holy Cult and part three of this cycle is found on Jubian. When I spoke with Andrew, I also asked him about his ideas for creating a conceptual song cycle in death metal and if he's already decided to continue writing more parts for the concept.
Andrew: I'm not decided on that yet. The whole idea comes from my being a Dream Theater fan and appreciating the way they have both lyrical and musical themes that relate multiple songs to each other and create a musical suite. I didn't write the first part, it wasn't a plan to turn into a song cycle. I don't have specific plans currently, but I'm open to continuing with it as another song or possibly making it the focus of a whole record in the future.
I do feel death metal can be limited in its expression compared to other forms of metal. I feel like the overall emotions and feelings can be confined to a narrow range while there is variety sound-wise in death metal.
Also, an interesting note, the Sun Moon Holy Cult cycle is inspired by a series of martial arts novels written by the Chinese author Jin Yong and Andrew grew up seeing adaptations of his writings in movies and television. Before I summarize my views on the record, I want to make sure to include some of Andrew's thoughts on writing the song 漢奸 ("Race Traitor") and what might have motivated him to write a song with a view more current contexts as opposed to literature or history of the past.
Andrew: Part of the inspiration was the pandemic, the blame placed on China and its role in the pandemic as well as anti-Asian rhetoric in various countries. "Race Traitor" isn't directly about that, but in a more general sense when Asians criticize other Asians or their own culture; it's not necessarily misinterpreted but it can be used negatively in the countries they live in.
You don't often feel able to speak out about wrongdoing or injustices in your community because you don't want your thoughts to negatively impact your community. The pandemic is part of what brought this all to the forefront and with Jubian being our widest release yet, I didn't want the topics to remain on just horror or war but I wanted to dig deeper topically.
When I think about my personal context, being Taiwanese, if I want to criticize mainland China; it can feel like you're betraying your entire ethnicity because many people won't look at it with any nuance of any kind but look at as a pass to say that Chinese people hate mainland China too and say horrible things without any facts or context. I'm hopeful with more death metal and black metal bands from throughout Asia becoming more known or talked about that a broader perspective is possible.
The album's title, Jubian, translates to the word upheaval and it couldn't be a better fit for a descriptive term in what Ripped to Shreds have come together to do as a band. They're not reinventing death metal but they are offering a more than welcome, new perspective that will "let the metal flow," to quote Chuck Schuldiner.
In a nod to old-school death metal videos, Ripped to Shreds filmed a performance video of their song "Reek of Burning Freedom" about the Korean war and some of the appalling tactics of the US military:
As I said earlier, Relapse will be releasing Jubian on October 14th, and Ripped to Shreds has a release show scheduled in Santa Cruz, California on October 22nd with Ghoul, Wolf King, and Doomsday.
Jubian is available for pre-order now in the Relapse Records store.
***
Help Support What No Echo Does via Patreon:
***
Tagged: ripped to shreds