Senny Mau is an artist based in San Francisco with a BFA in fine art photography who has chronicles the punk and hardcore scene up in the Bay Area region of Northern California. I first learned about her when I interviewed Joe Calixto who mentioned her as one of his favorite fellow photographers. After finding her work on Instagram, I was instantly a fan.
Meet Senny in the latest Photographer Spotlight.
Where were you born and raised, and were your parents into the arts?
I was born and raised an hour north outside of San Francisco. My parents both grew up and immigrated from China. They are very traditional and they don't really understand art or music. I don't think it was ever something that they got enjoy growing up. I'm actually kind of bummed that they didn't have a more interesting culture. I wish they would have handed down comic books or Ramones records or something. But I got here eventually and I am grateful regardless.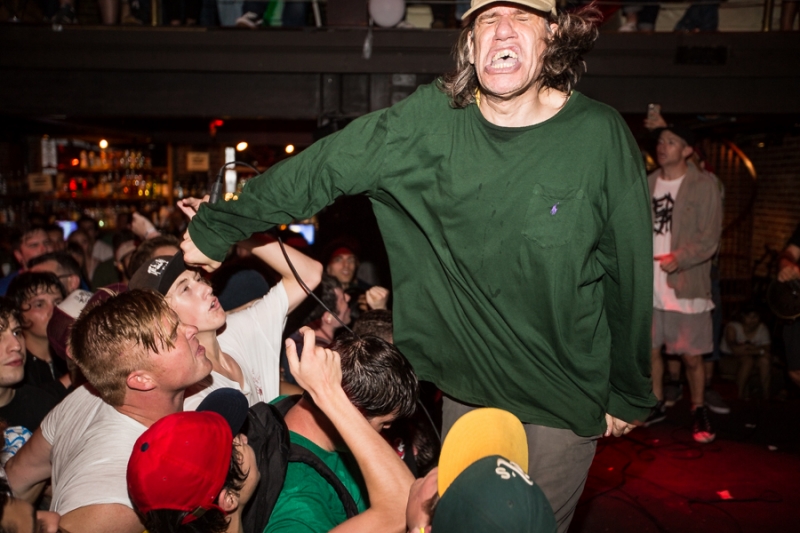 When did you get into music and what kind of stuff did you gravitate towards early on?
Basically, growing up with Chinese culture, and not much else, I didn't really get a chance to branch out until I was a little older. I went to school and came home every day up until middle school. I think because my parents were so traditional and sheltered, that I ended up gravitating towards a more eccentric music culture and listened to whatever my group of friends listened to. I heard once at a hardcore show that "hardcore kids get into hardcore in one of three ways; Slipknot, Misfits, or Green Day." Let's just say I am a Green Day kind of girl with a soft side. I loved bands like Green Day, Sugarcult, Sum 41, Mindless Self Indulgence, The Matches, and The Faint, to name a few.
I've always wished that I knew how to play something other then a violin as well. I think about how I want to be a part of the band but I just don't really have any musical talent. My contribution to music is my photography.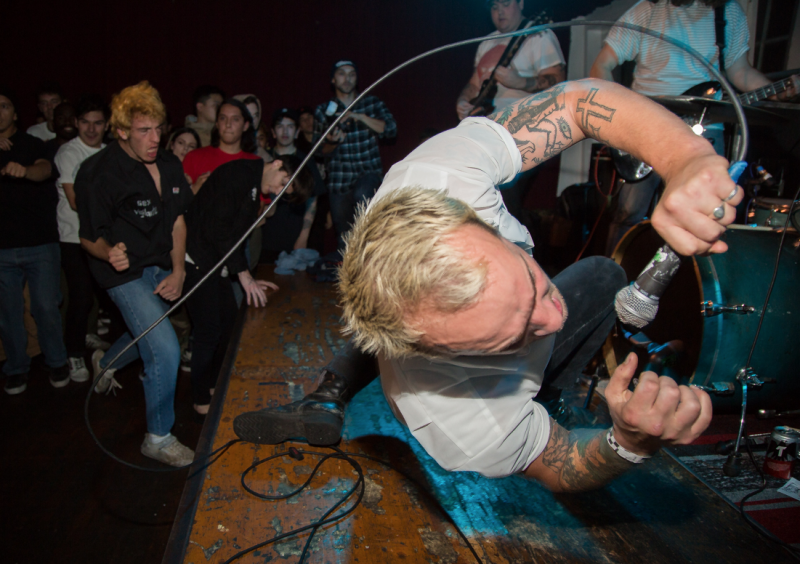 Who were some of the photographers you looked up to during your formative years?
Photography took me just as long to get into as music but I fell in love with photography and art in general. I think one of my first favorite photographers was Annie Leibovitz, I admired her for moving into the bay area to go to school. She's pretty amazing in the way that she asserted herself into a position at Rolling Stone and into the lives of bands like the Beatles. She was a real trail blazer in music photography and later became an amazing cinematographic editorial photographer, both things that I love. One of my favorite images by her is of the White Stripes. It's a combination of both music and fine art editorial.
Other photographers I was influenced by early on: Nan Goldin, Sandy Skoglund, Hiroshi Sugimoto, and Robert and Shana Parkeharrison.
What is your camera and post set up?
Canon 5d Mark III and Hasselblad are my two favorite cameras hide behind at shows. In music, I usually try to take the band and venue into account when I am choosing my gear. Hardcore shows are fun with the 24-105mm 1.4 or 16-35mm 2.8 with a flash but when I am shooting larger concerts or acoustic shows, I like photographing with and 85mm 1.2. I usually just throw my music stuff through Lightroom.
Personal projects all take different work flow, sometimes I'll shoot with my digital rig with lights, a giant hoopla. Sometimes I'll lug around a 4x5 camera. It just depends on the projects I am working on and what would make my ideas stronger. Same with post processing.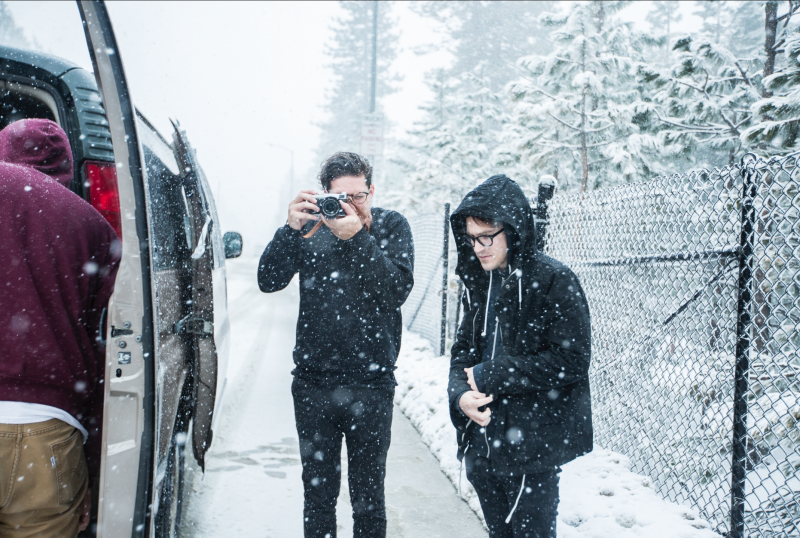 Who are some of your favorite bands to shoot?
Some of my favorite bands to shoot are Dangers, Sabertooth Zombie, Gag, and King Woman. I feel like these artists are such great performers and they create an amazing atmosphere. People are so in the moment.
If you could go back in time, who are some bands that you would have loved to shoot?
I think a few would be Nirvana, Fugees, Minor Threat, Duke Ellington, Cro-Mags, and The Supremes.
I've turned down a lot of great shows or didn't bring my camera to a show and instantly regret it. It's a total bummer when you're at the show and you want to be apart of the magic but instead your pooped and listening from the back. I would love to go back in time and take a power nap earlier in the day to be able to shoot all those gigs.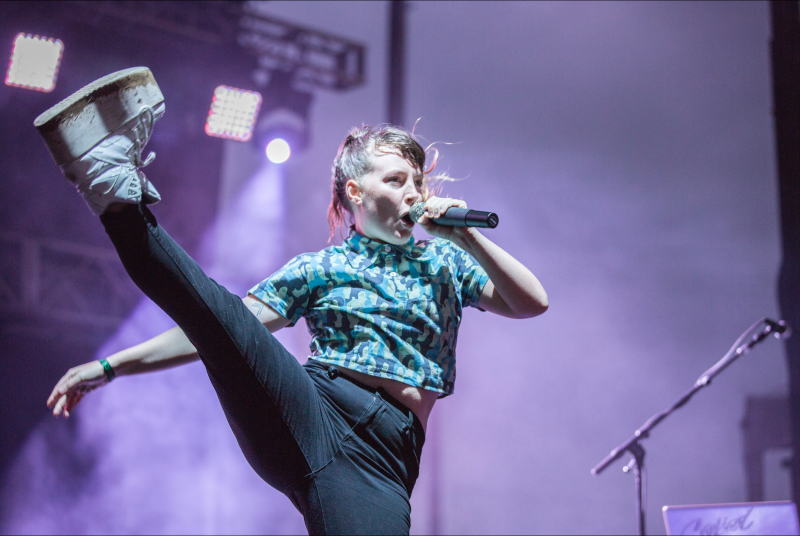 What are the toughest aspects to shooting live music events?
I am pretty quite and shy and I don't really like going to shows without my camera because I feel really awkward. I think the initial step to go to a show is hard for me even though, sometimes, I know a lot of friends will be there. Knowing that they will be there and knowing that I can hid behind my camera makes it much easier to shoot.
I think it's tough to be in a pit while shooting as well, I am constantly worried about hitting myself in the eye with my eye cup because someone accidentally knocked into me. I always lose balance and have to be picked back up. When I am shooting on stage, I hate being in the way and trying to find a spot where I won't disturb the bands or the audience is a challenge.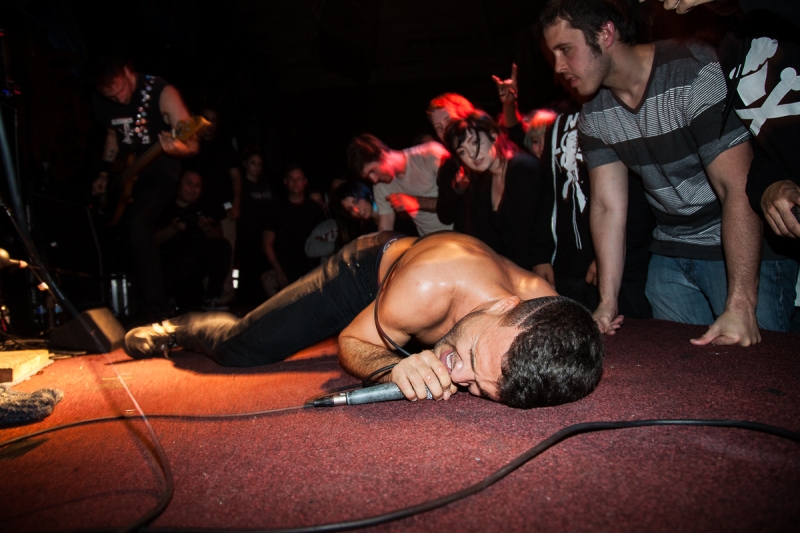 I also think that being a woman in hardcore is pretty difficult. Sometimes I think I am taken less seriously or that I am unapproachable I just work as hard as I can, and hope that people around me are kind.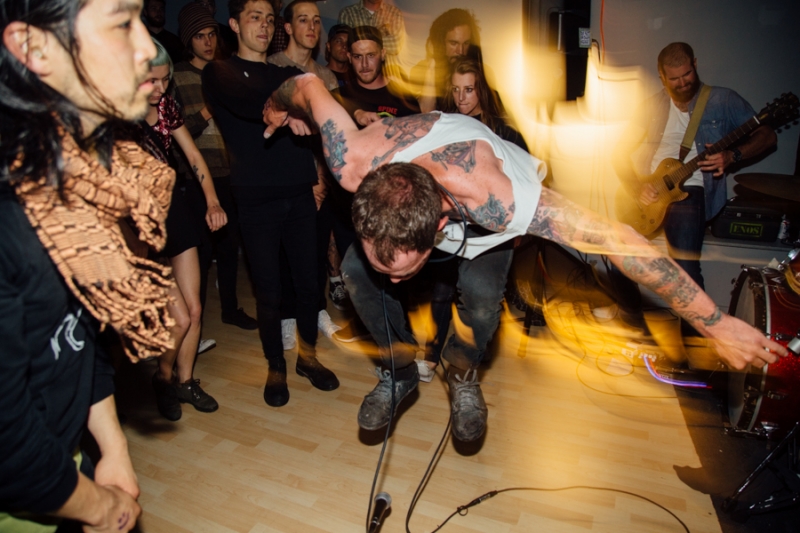 Tell me about some newer bands that we should all be on the lookout for.
I think some really good bands right now are Primal Rite, Culture Abuse, No Right, Cursed Graves, and Spiritual Camp.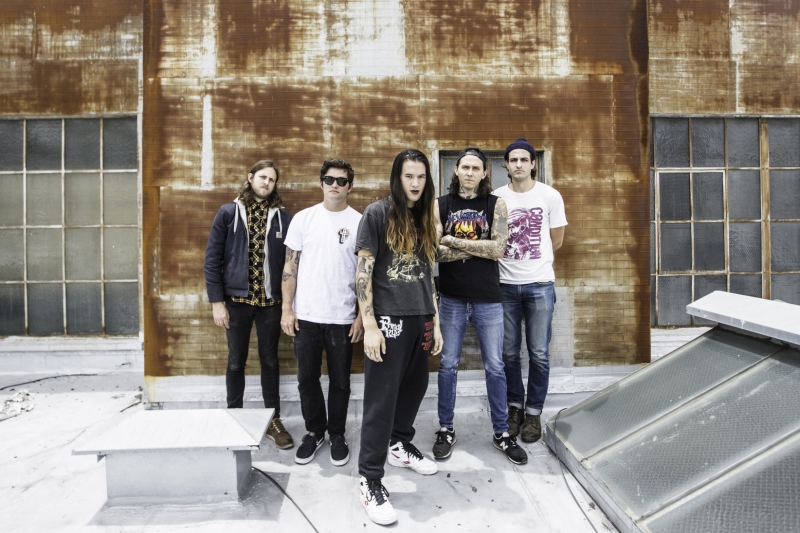 Who are some modern-day music-related photographers that you admire?
I have some really talented friends like Joe Calixto, Jamie Moore, Summer Dos Santos, Nicolae Bernal, Estefany Mendoza, and Matt Gill. They are all solid, hard-working people, and they do amazing work.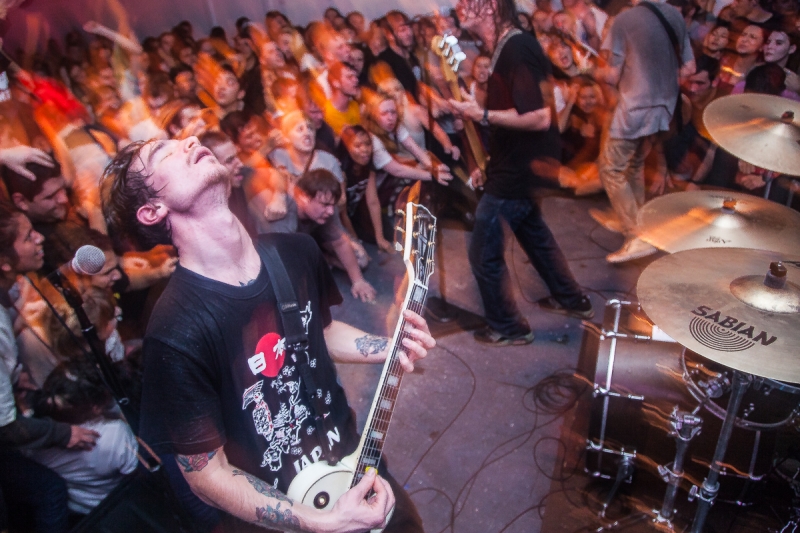 If you had to pick one of your photos that best encapsulates why you love shooting bands, which one would it by and why?
If I had to choose one picture, It would have to be one of Modern Baseball. I took it when Modern Baseball were still babies and they played in the back of a porn shop with Tiny Moving Parts. Ian is rocking so hard that his glasses are literally falling off his face, everyone who was there was so stoked to seem them all and both those bands are the sweetest group of humans you will ever meet. It was intimate and they ended the show with a dance party in the front with the owners of the shop and the shop keeper's friends. Part of going to shows it about being anger and feeling feelings but another aspect of it is making new friends and hanging out with old ones. We're all just trying to support each other and relate.
***
Head to Senny's official site to see more of her work, and you can also follow her on Instagram.
Tagged: photographer spotlight, senny mau