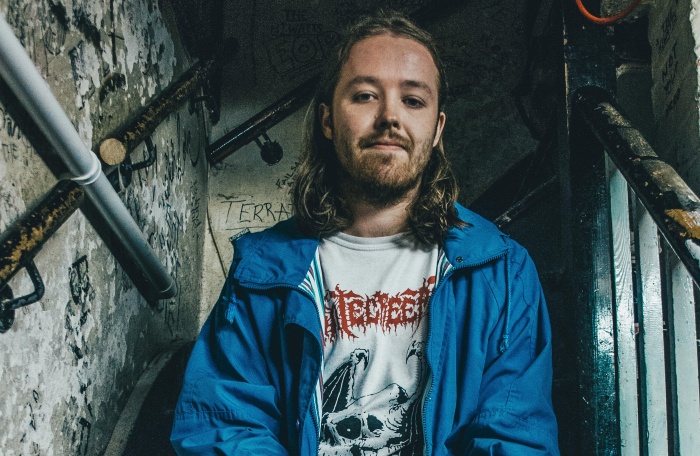 Who are you?
Tommy Cantwell
Have you always been a Tommy, or as you've grown older do you lean more towards Thomas? Or do you go by Tom?
I've always gone by Tommy. I like Thomas and Tom too and don't mind when people call me by those, but they feel too formal.
Where is your homebase?
Been living in Orlando, FL for a while now.
Who are you currently playing with?
Mostly just with Gouge Away. I played drums on the new Hesitation Wounds record, and we'll probably do some shows sometime soon with that.
What originally sparked your interest in drumming?
I grew up with music at the house constantly and my dad and brother both play guitar, but I always thought drums looked way more fun. Our elementary school had a music teacher for one year when I was in kindergarten, and he let me play the drum set all the time, so that's probably where it started.
Did you ever take lessons?
I had a neighbor teach me when I first got a drum set and I took lessons for a couple months at this local music store. But the guy wasn't very good, and I thought I was too punk for lessons anyway since all I wanted to do was play fast stuff. But I had a VHS tape of Brain Lessons by Bryan Mantia that I would watch over and over again that taught me a lot of important stuff.
Who were some of your earliest influences?
I loved all the Epitaph and Fat Wreck bands like Bad Religion and NOFX. Guys like Bill Stevenson, Travis Barker, Dave Wagenschutz.
Who are some of your favorite drummers to watch live?
Seth Howard (RIP) from Yashira always played so loose and effortlessly.
James Beveridge from Portrayal of Guilt is always so precise and quick.
Ryan O'Neil from Seraph the Light/Autolith is so creative and I was lucky enough to write a two drummer collab album with him and it was so much fun.
Blake Hall from Slow Fire Pistol is my favorite. He plays open handed and it looks so badass.
Ross Traver from Culture Abuse and Wavves is so solid and knows exactly when to hold back and when to show off.
Ian Shelton from Regional Justice Center and Seattle's New Gods hits so hard and so fast it's offensive.
Daniel Fang comes up with the most insanely cool fills and beats.
Connor Dennis from Beartooth. He's so solid and is always so clean and has the coolest chops.
Dave Bland from Full of Hell. I'm pretty sure he's a robot because humans aren't capable of blasting like that.
What are some pros and cons about living in Florida?
I used to hate Florida but I've grown to appreciate it a lot more recently. There's a lot of really cool bands around Florida and some cool venues, but so many tours skip Florida just cause it's out of the way and has a reputation for being a bummer. There's some amazing food and coffee here too and a lot of small businesses run by really great people. It's really hot and it rains a lot though.
Tell me about your current drum kit and set up.
I've been playing a Dark Horse 3-ply maple kit 14", 18", 26" with a Slingerland Gene Krupa COB 14x5" snare. My cymbals right now are 24" K Light Ride, 21" K Crash/Ride, 20" K Dark Thin Crash, 15" K Light hats.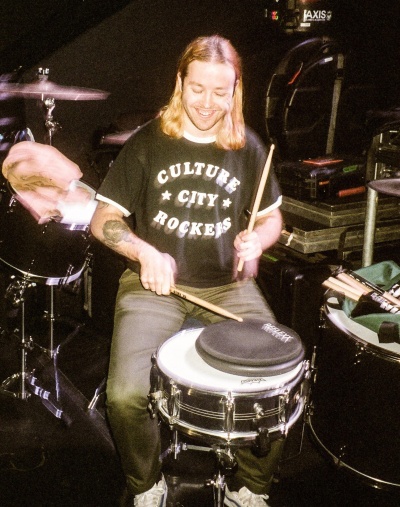 Are you very particular about the drumstick brand and type you use, or do you use whatever?
Super particular, actually [laughs]. I love the Vic Firth X5B sticks and whenever I have to use other kinds it totally throws me off and feels weird. They're just big enough to where it sounds powerful and I can hit hard with them but not too big so I don't wear myself out super fast.
If you didn't have to worry about money, what kind of drum set and cymbals would you use?
I got my current kit used for super cheap and I love it. The sizes are so big and it's so fun to play cause your sticks just sink into them. I've always wanted to try a Ludwig stainless steel kit though. And the Q Drums kits are really amazing, too. I would love to get one of those. Definitely a Ludwig Supraphonic snare. My cymbal set up is pretty much a dream set up right now actually. I finally got new cymbals after playing random crap for so long.
Is Axis still an active band?
Axis is technically still a band but since Pat lives in Portland and Gouge Away has been so busy we just haven't done anything in a while. Hopefully at some point we can make some more stuff together cause it's really fun and I love all those guys.
My old band played with Axis in 2013, in Louisville, KY at Haymarket Whiskey Bar. I think I remember you all covering "Omission" (Quicksand)?
Oh shit! That's crazy [laughs]. Yeah we did that song for a tour and it was super fun. We can never decide on a song to cover and always have these long discussions that never go anywhere because we're all so stubborn.
Besides being a musician I know you have a love of photography. Do you remember how you got the itch to pick up a camera?
Photography has always been an interest of mine, I just never really explored it too much until recently. When my uncle passed away, I was given his old Nikon and that's when I really started learning the techniques and shooting a lot.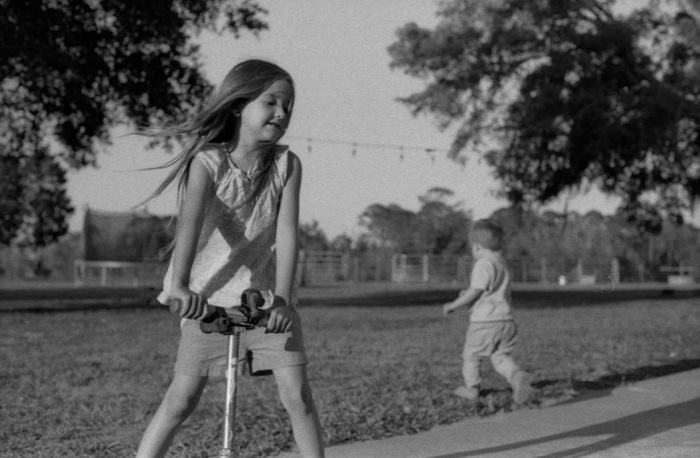 I know you had a part of producing/shooting the video for "Only Friend." What part did you play in that, and are you interested in making more music videos?
I had been wanting to do a video for a while and it finally worked out with Gouge Away. None of us knew how to do anything, but I watched hours of YouTube videos on how to shoot and edit and I asked every friend I have that works with cameras and we just went for it. We shot everything in a couple days and got a hotel room for two nights to do the interior scenes. Christina and our friend David helped out a lot too. It was a very stressful and fun experience that was a lot of trial and error. I definitely want to keep working on that stuff and getting better at it because it's super fun. It's funny going back and watching that video now cause it's like "wow we really didn't know how to do anything" but for what it is, I think it works. Christina and I did the other two promo videos for Burnt Sugar also. Dylan and I have been working on a separate video project that hopefully will start taking shape soon.
Recommend to the readers some albums that you think have incredible drumming on them.
Converge, No Heroes (and really any Converge record because Ben Koller is a god): I used to play along with that record all the time and it's how I learned how to play more metal style drums.
Yautja, Songs of Descent : Their drummer Tyler is one of the best drummers on recording and every time I've seen them live. So incredibly solid and creative.
Good Riddance, Bound by the Ties of Blood and Affection: Dave Wagenshutz is my favorite punk/hardcore drummer and this record is my favorite example of his style.
Daughters, You Won't Get What You Want: some of the most creative drumming on a heavy record ever)
Paint it Black, New Lexicon: Jared Shavelson is a monster and every record he plays on is amazing.
John Coltrane, A Love Supreme: Elvin Jones is the first jazz drummer I really noticed and appreciated. This record is a great example of that and the song "Pursuance" especially is legendary.
Recommend to the readers some photographers that motivate you.
Christina Michelle, Ansel Adams, Ed Templeton, Jason Lee, Joel Meyerowitz, John Myers, Bob Price, Ian Shelton [I see what you did there—Carlos Ramirez, No Echo], Jared Thomas.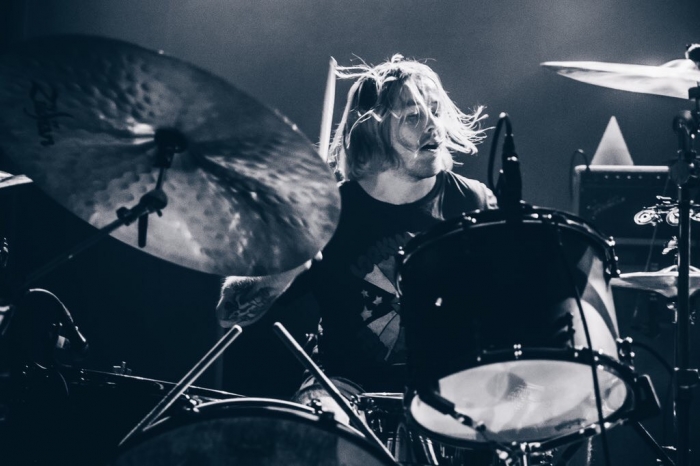 Top 5 things that can "make your day"?
Good coffee
Listening to In Rainbows by Radiohead
Getting a roll of film developed where I like most of the photos
Playing a set on tour where none of my drums slide around
and I don't mess up at all.
What do you have coming up in the near future?
I've been taking a bunch of photos for my next zine. Gouge Away is playing a bunch in the US and UK/EU the next couple months and then hopefully we can start writing some new songs for the next record.
***
If you're shopping for vinyl, CD, and cassette hardcore titles, head to No Echo's partner store, Reverb LP, to see what they have available. Every purchase you make helps No Echo with site costs.
Tagged: cutting steak, gouge away, hesitation wounds