I bet if I quizzed 100 random music fans on what a mastering engineer does in the musical recording process, most of them would look at me with a puzzled look on their face. I'm not criticizing at all since I'm not that far behind them in their ignorance. I've even sat with mastering guru Alan Douches a few times throughout the years as he worked his magic on records I've played on, but I'd be lying to you if I said I knew exactly what he was doing.
Nick Townsend is a mastering engineer who is also a seasoned musician who has played in such bands as Deadbeat and FireBurn throughout the years, so in my endless quest to shine the spotlight on some of the unsung heroes of the underground music world, I interviewed him about his life in the hardcore scene, but more on point with my thoughts above, his career as a mastering engineer. Lucky for me, he was patient with my silly questions about the medium.
Were your parents big into music when you were a kid, and was it a musical household?
The short answer to this is yes, and yes. My dad got me into early '80s hardcore and metal, my mom listened to all of the popular records of the '90s, and my grandmother was always schooling me on the oldies and country. Pretty much everyone in my family either played an instrument or sang to some extent. My uncle got me my first guitar and taught me how to play smoke on the water and that was pretty much the beginning of the end… I was hooked and started trying to get other kids I knew at school to play in a band with me.
What was your first musical love? Did fall head over heels in love with a specific band, or was it more of a certain style of music that you clung onto?
Minor Threat has always been my favorite band. I first heard them when I was probably 15 and at the time it just seemed to fit in with my life really well and made me super motivated to do music. My second musical love was Motown and Stax records. It speaks to all of my different interests from the technical side of cutting really hot great sounding 45s to my love for drumming and rhythm… I probably play one of those records every other day at my studio as a reference to make sure my playback system on the lathe is sounding great.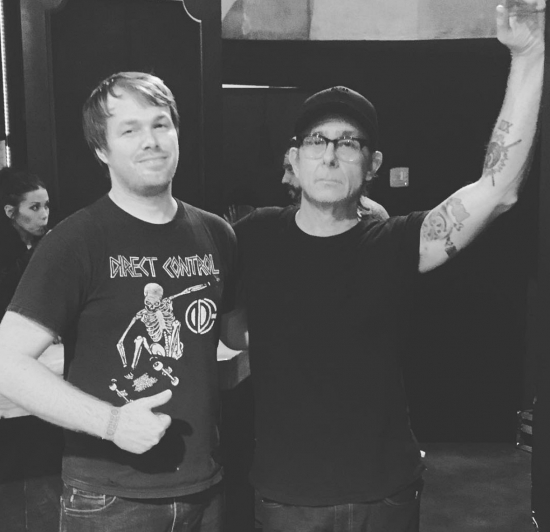 You've played in a several bands throughout the years, but when did you start getting into the technical side of recording?
Well… I had played in a lot of bands and recorded in some really nice studios and some really shitty ones [laughs]. One thing that was always pretty consistent was that I was never 100% happy with the sound of my records, so I started dabbling in recording demos out of my garage. They started sounding pretty good, so I started offering my friends recording time and was making enough money to buy more gear but nothing really to live on. I got some real help from my dad and grandmother right about that time… they pushed me to quit my job screen printing and give college a shot to see if I could refine my newly found interest into a career.
Did you have a mentor helping you during the early days?

Once I graduated by chance I was invited to a mastering session for an album I had just recorded and met Pete Lyman. We hit it off instantly and he asked me to intern for him as a vinyl mastering engineer at Infrasonic Sound Mastering in LA. During my 4-year tenure there, Pete taught me everything about digital mastering and vinyl mastering and involved me in some very big records cutting the vinyl masters for everything from Weezer to Banks. It was a great experience.
Do you look at mastering the same way a musician would admire a certain musician? In other words, are there mastering engineers that you worship at the altars of?
[Laughs] Yes, there are a few I really look up to… Doug Sax and Bernie Grundman are like the godfathers of independent mastering… they were a couple of the first mastering engineers that went out on their own away from the labels and really carved out a niche for younger guys like me to be able to have a career in mastering.
I've been in bands, worked at record labels, and written about music for most of my life and if someone pressed me about what a mastering engineer does, I would say something dumb like: "Umm, they make the recording louder and make everything just sound crisper."
That's actually not that dumb of a thing to say [laughs]. But yeah, it's a little more complicated than that. What you are really getting out of using a professional mastering engineer is a highly trained pair of ears and someone who knows all of the limitations of the different formats and how to get the most out of your music while working within those limitations.
What is the biggest challenge you face on a regular basis when you're working on a record?
Loudness. I think it's every mastering engineers biggest challenge. Long story short, louder isn't always better, but thats the world we live in today!
Looking through your discography, you've worked on records from countless different genres of music. Do you find that certain genres of music are tougher to dial in than others, in regards to the mastering process?
I can't narrow it down to a specific genre really. No two records require the exact same treatment and thats part of the fun for me. Each new record has its own set of challenges, so whether I am working on a singer/songwriter album or a death metal album, it really makes no difference. I just snap into that headspace and start going.
What are some of your favorite records you've mastered throughout the years?
I just recently remastered the Verbal Assault Trial LP for Atomic Action! Records. It was awesome to be able to work from the original master tapes to do a full and true re-mastering top to bottom. I have also had the pleasure of cutting vinyl masters for Paramore, Garbage, Iron Maiden, Weezer, Alice In Chains, Pearl Jam, and Cheap Trick, to name a few of my favorites.
What advice would you give someone who is interested in doing what you do for a living?
The best advice I have for anyone wanting to get into any type of profession is to start doing it by whatever means necessary. The most powerful tool anyone can possess is the ability to maintain forward progress even if that progress is measured in millionths of an inch.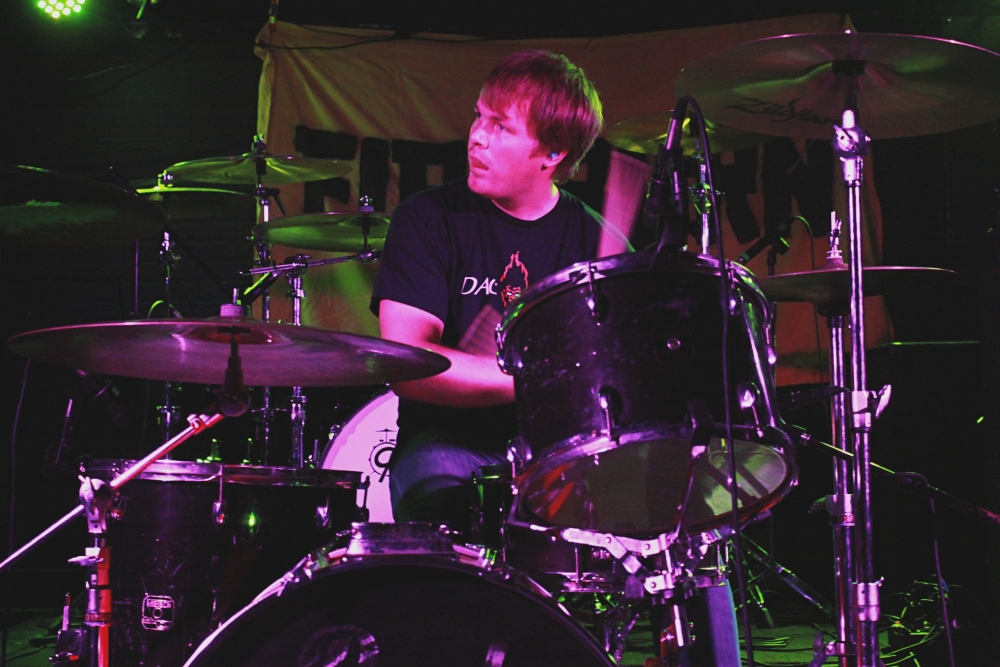 ***
Check out Nick's mastering website and follow the dude on Instagram.