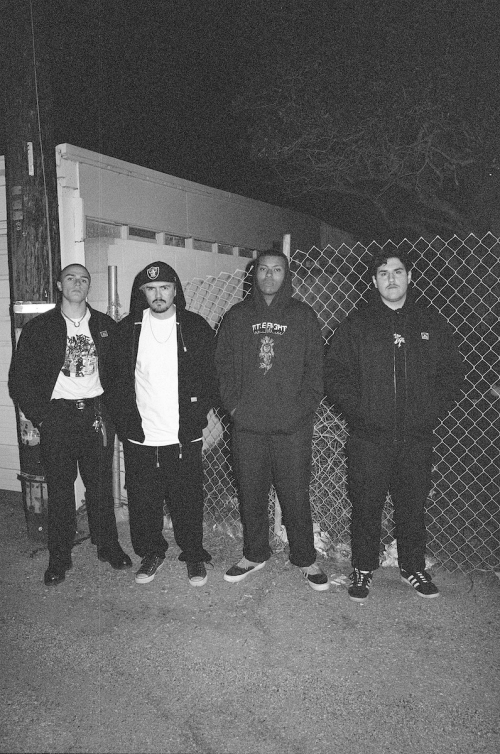 Oozing out of the Oxnard hardcore scene comes Torena, a band that formed back in 2020. They're making their No Echo debut today in anticipation of Evil Eyez, their forthcoming debut EP for DAZE, a label also behind releases by such brutal bands as Volcano and Mongrel.
"We were all friends involved with our local music scene," said the Torena dudes in an email to me. "Half of the band played in another group, but the four of us writing together happened pretty naturally."
Produced and mixed by Taylor Young (Regional Justice Center, DRAIN), the material on Evil Eyez should appeal to a wide audience of listeners from both the hardcore and metal scenes. "We didn't really have a stylistic goal going in, our individual inspirations blended quite well and created this metal-ish hardcore sound we have now," Torena said when I asked about their songwriting approach.
"Sepultura and Nails were huge inspirations to us, just to name a couple."
As heard above, the songs on Evil Eyez pack punch, which Torena want to give credit to one of their collaborators. "Taylor [Young] was the perfect person to be involved with this EP. We feel he really brought out the best in our abilities and didn't hesitate to give honest opinions in the creative process."
Oxnard, and Ventura County in general, has been riding a big wave in the last few years when it comes to hardcore. I asked Torena how it's felt for them as a band that has been part of that.
"It feels amazing, every show just seems to top the next. The sense of community is super strong right now and I hope it never dies down. We honestly couldn't tell you why so much great music comes out of Oxnard and Ventura County, It must just be something in the water."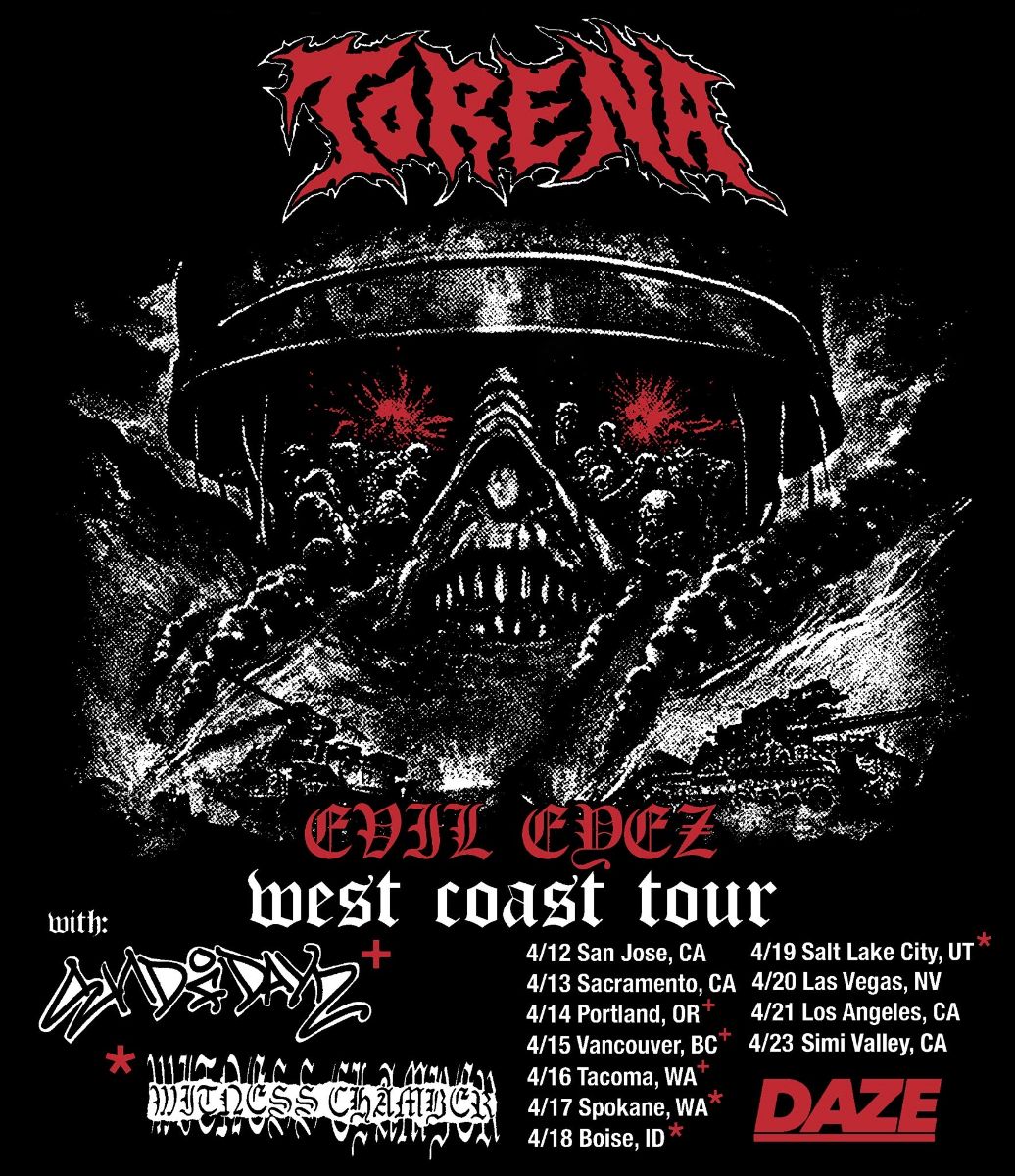 Torena is about to head out on a West Coast tour with End of Dayz and Witness Chamber on select dates, and they're on DAZE, a label with a lot of heat right now. Is the band planning to stay out on the road as much as the opportunities are there? In other words, what's the goal for Torena for the rest of 2023 and beyond?
"Touring as much as possible I feel would greatly benefit us, so if it's an available option, we're in!"
***
Evil Eyez will be out on March 17th via DAZE (pre-order: CD | digital).
***
Help Support What No Echo Does via Patreon:
***
Tagged: torena