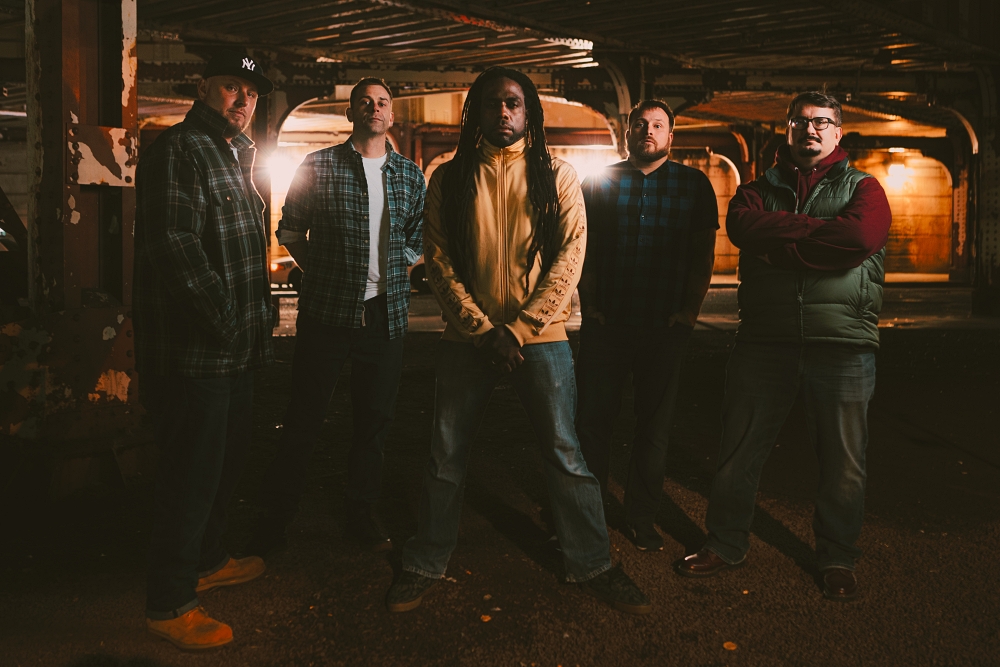 Zero Trust is a quintet merging veterans of both the NJHC and NYHC communities. To be specific, the band is comprised of vocalist BJ Allen (Full Scale Riot, Ghidrah, GMK) guitarists Zack Thorne (Bulldoze, Agents of Man, Skarhead) and Mike Milewski (Bulldoze, Homicidal), bassist and backing vocalist Travis Stever (Coheed and Cambria) and drummer Evan Rossiter (Full Scale Riot, Organyc).
"[Bulldoze vocalist] Kevone and I hung out all the time back in the skinhead days, and I met Mike and Zack when they were writing the Bulldoze demo and we've been boys since," Zero Trust frontman BJ tells No Echo via email.
"At This Is Hardcore 2019, Mike and I we're talking about doing a project, a conversation Mike Zack and I have been having for years. So we started jamming with my boy Evan, who is another long time friend and the drummer from Full Scale Riot. Travis and I have also been friends for years and was always chilling in the studio he and Evan share while we were writing and he just naturally fell into the bass position. He's definitely not quitting his day job, but Zero Trust turned into our safe space during covid it was definitely a welcome creative release for all of us."
With a few singles already out—including their 2021 debut 7-inch—Zero Trust is back with a music video for their latest track, "Blood Choke":
"The song is basically about how the people are no longer standing for the okie doke," BJ said. "The politicians and media have made it painfully obvious that they're all in on the heist so perhaps it's time to put them to sleep."
Zero Trust just appeared at the aforementioned This Is Hardcore festival in Philadelphia, and BJ is psyched about getting back to playing shows. "It seems like everybody is super excited to just be out of the house.
"Check out our friends Kings Never Die, Deija, Man Destroys Man, Enziguri, Silence Equals Death, and Ache. I would like to also give shout outs to bands like Chicago's MH Chaos and Hold My Own, and the Bay Area's Sunami, and just say how amazing it is that they're keeping the beatdown sound going."
***
"Blood Choke" is out now via Equal Vision Records. Hit this link to find Zero Trust's music across all digital platforms.
***
Help Support What No Echo Does via Patreon:
***
Tagged: agents of man, bulldoze, coheed and cambria, full scale riot, skarhead, zero trust