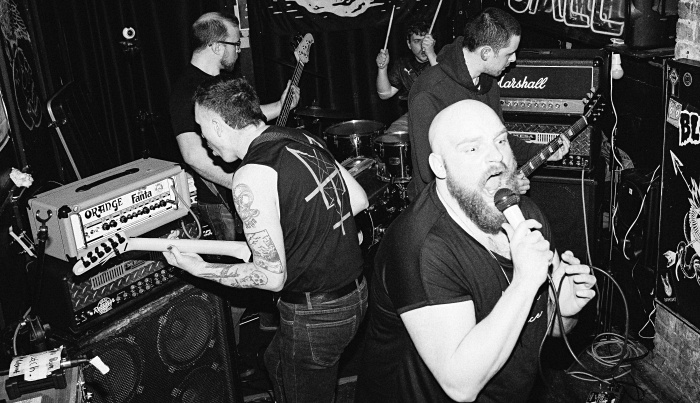 "The band formed through friends and internet 'wanted' ads, via a mutual itch to throw ourselves into something cathartic and violent," says Tom Bienkowski, guitarist for Dutch. The British group certainly lives up to the whole "cathartic" and "violent" thing, and this can clearly be heard on their new EP, No Dove No Covenant.
"Bands like The Jesus Lizard and Drive Like Jehu were our initial inspirations, but Slip by Quicksand is too deeply ingrained into my musical DNA not to worm it's way into anything I write. We've let our influences bleed freely into our sound whilst never trying to ape them; from the emotional dexterity of New York post-hardcore bands (Glassjaw, Shift), the sonic assault of AmRep type bands (Helmet, Today Is the day), indie rock (Hum, Archers of Loaf) to black metal (the non racist ones... hopefully)."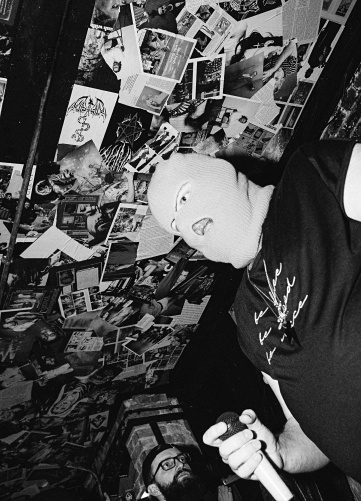 The name No Dove No Covenant caught No Echo's attention, so Tom offered up some perspective: "It's named after a line in a Kurt Vonnegut novel, wherein a mother and daughter, sheltering during the bombing of Dresden in WW2, realise their gods have abandoned them and they only have each other left. It resonated with me alot when I first read it, and as Marc (Shinner, vocals) started compiling his lyrics for our then untitled record, the parallels started to become apparent.
"There's a feeling on taking on the apocalypse with a wide eyed, romantic candor in his words, something about facing the monolithic gloom of existence with a glimmer of hope that seemed to fit the music we'd been writing perfectly. We hooked up with midlands legend and veritable recording wizard Sam Bloor at Lower Lane studios and somehow, birthed a record we're pretty proud of."
Dutch on social media: Facebook | Instagram
***
Donate a few bucks to help with No Echo's operating costs:
Tagged: dutch